The University of California is changing its look after 144 years, quietly unveiling a new logo in November, and a lot of people are pretty upset about it.
Last week, as a sleek animated video promoting the branding began circulating online, people took more notice of the new logo -- and began calling for its "quick, painful death."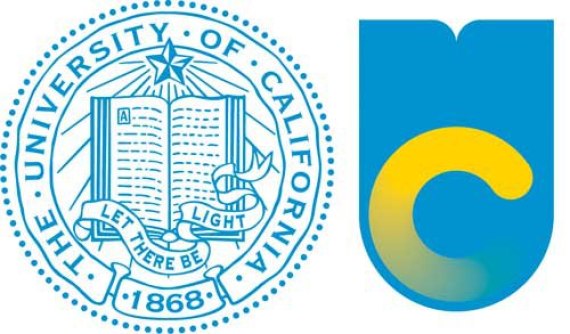 At left, the old University of California seal; at right, the system's new logo.
According to the San Jose Mercury News, the new look was designed by an in-house team, and is "meant to catch the eye of California residents, businesses and politicians alike -- to show how relevant the university is to the state, and, in turn, bring in more fundraising and state revenue."
In a statement released over the weekend, James Simon, UC director of marketing communications, said the university would not do away with its old seal entirely in favor of the new mark. The seal will continue to be used to represent the UC system, he said, and the university does not intend to replace any campus identities.
"What we have tried to do is to create a mark that is iconic, flexible, and solid enough that it works to represent the UC system as a whole," Simon said. "The mark can be used in a combination of the various UC blues and golds as well as in a multitude of applications. Seals are wonderful and carry a legacy and tradition. They also signify bureaucracy, staidness, and other not-so-great characteristics. Much of this was evident in the testing and discussion we did as part of the process."
Vanessa Correa, creative director for UC, told the California Aggie that the new look was meant "to reinstate the systemwide seal's authority and gravitas after years of casual, indiscriminate use," and to create "a coherent identity that would help us tell the UC story in an authentic, distinctive, memorable and thoughtful way."
Anirudh Sri, another Berkeley student, reinforced that point: "Harvard's not going around changing its seal," he told the paper.
The UC system seems to be brushing off the criticism, for now. Spokeswoman Dianne Klein told the Los Angeles Times, "Like anything with design and change, people have opinions."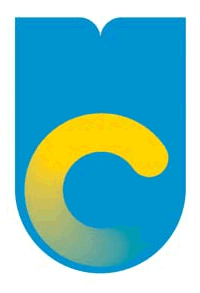 Tweets & Memes Reacting To The New University Of California Logo
Support HuffPost
The Stakes Have Never Been Higher
Related
Popular in the Community