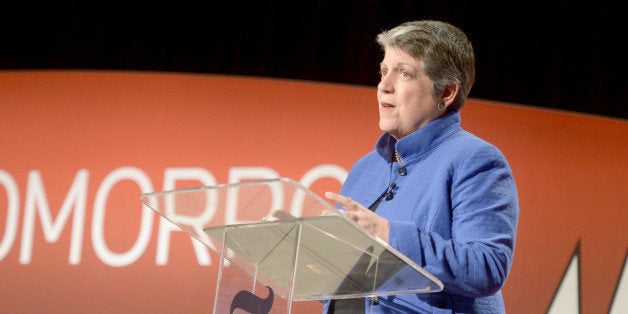 SACRAMENTO, Calif., Nov 18 (Reuters) - University of California president Janet Napolitano would back off a proposed tuition hike if the state increases funding by $100 million next year, a spokeswoman said, the latest in a very public battle over higher education in the most populous U.S. state.
Napolitano, the former U.S. Homeland Security chief, has been trying to get Democratic Governor Jerry Brown to roughly double the state's commitment to higher education for months, to no avail, finally writing a newspaper column touting a plan to raise tuition if the money doesn't come through.
"To completely buy-out a 5 percent tuition increase for next year, we will need an additional $100 million from the state," Dianne Klein, a spokeswoman for Napolitano, said in an email Tuesday. "To put it another way, each $20 million would reduce the increase by 1 percent."
Brown, a fiscal moderate widely credited for righting state finances after years of deficits, has pledged to increase funding for the university system - but only if tuition is held at 2012 rates. He vetoed a bill that would have provided another $50 million, saying that tax revenues were not large enough to support the spending.
Napolitano, brought on as president last year with a mission to use her political savvy and fund-raising prowess to restore a system racked by budget cuts and turmoil, has argued since January for a 10 percent increase in state funding per year, about twice the $500 million over four years that Brown has promised.
But in taking on the governor so publicly, the university has adopted a strategy that may backfire, said state Assembly Speaker Toni Atkins, who has been working with Brown and the legislature on funding for UC.
"It's resulted in him being even more adamant that he doesn't support tuition increases," said Atkins, a Democrat from San Diego who sits on the Board of Regents along with Brown and plans to oppose the tuition hike at Wednesday's meeting. The ultimatum may also antagonize lawmakers, who must approve any funding increase, she said.
Atkins said on Tuesday she planned to propose an alternative plan to increase funding by $50 million, but only if tuition holds steady and the university caps the number of out-of-state students granted admission.
"He's not unaware of the proposal I'm going to put forward, and he's willing to discuss it," Atkins said of Brown. "But U.C. has to be willing to discuss it, too." (Reporting by Sharon Bernstein; Editing by Sandra Maler)

Related
Before You Go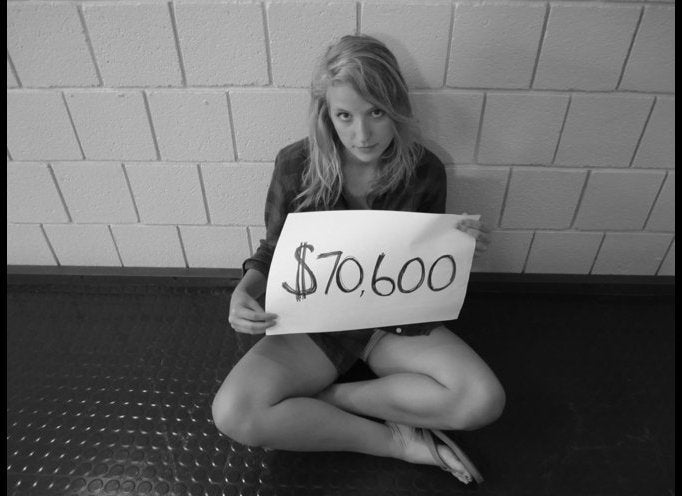 Majoring In Debt
Popular in the Community