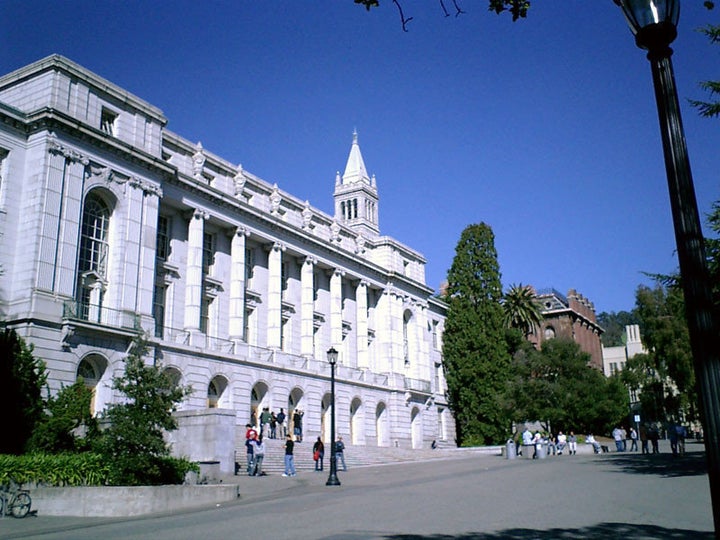 The University of California released their admissions data yesterday, and the numbers show that out-of-state and international admissions (PDF) are at an all-time high. Massive budget cuts are forcing California's universities in both the UC and the Cal State system to raise revenue. For the UCs, that means accepting more non-Californian students who will pay about $23,000 more in a year than resident students.
That comes at a price for California's own students, who are finding it tougher to find space at their top state school choice. KPCC reports that this year's UC admissions data suggests "it's becoming harder to gain freshman admission to the public University of California — unless you live outside the state." UC Berkeley and UCLA, the two most selective campuses in the UC System, also had the highest non-Californian acceptance rates.
UC Berkeley accepted the highest percentage of out-of-state and international freshmen at 31.2%, up from just 13.6% two years ago. The 31.2% acceptance rate is more than what UC Berkeley Provost George Breslauer mentioned in a Bloomberg report from March, when he discussed the issue. Breslauer commented on the UC's decision to increase non-Californian admissions, explaining that "by doubling the number of non-resident students from 10% to 20% of the undergraduate student body, you're keeping the total size of the undergraduate body level. We increase our revenues by $60 million a year."
As the LA Times points out, non-resident and international students have a higher decline rate, so the class of 2015 won't actually end up being almost a third non-Californian. Still, the LA Times observes that for now, higher acceptance rates for non-Californian means that "more students than ever were denied admissions at their first- and second-choice campuses."
The UC system is grappling with declining investment from the state of California. Executive Vice President of UC Business Operations Nathan Brostrom observed that "20 years ago, the state probably put in seven times what the students were putting in. But now, student tuition fees will actually exceed the amount of general fund support we get from the state of California." In fact, Bloomberg reports that the state's current UC funding is back at 1998 levels, despite an additional university campus and 70,000 more students.
Governor Jerry Brown's proposed budget includes $500 million in cuts to the UC system for the upcoming school year, and even more looms if higher tax rates are not extended as he hopes. In reaction to the upcoming budget as well as the down economy of the past years, the UCs have been laying off thousands of employees, instituting unpaid staff furloughs, cutting academic and athletic programs, and increasing tuition fees.
Related
Popular in the Community