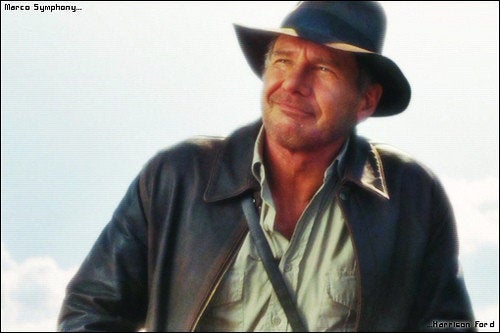 The University of Chicago bookstore may want to stock up on bullwhips, fedoras and leather jackets. And if they have access to the Ark of the Covenant, couldn't hurt to have it on hand, either.
That's because Henry Walton Jones, Jr. -- aka "Indiana" Jones -- may be lurking somewhere on campus.
More likely, it's just a fan of the famed movie character, someone who had time to create an incredibly realistic package detailing Mr. Jones' adventures and send it to the school. Either way, the mystery remains after such a package, addressed to "Henry Walton Jones, Jr.," ended up in the university's mail system.
Also included: postcards and photos of Marion Ravenwood, Indiana's significant other, and some "really cool" old fake money. The set-up appears mostly handmade, right down to the fake aged paper and old-school international stamps.
The admissions office's post concludes:
We know this sounds like a joke/hoax… it's not (at least, from our end). Any hints, ideas, thoughts, or explanations are appreciated. We've been completely baffled as to why this was sent to us, in mostly a good way, but it's clear this is a neat thing that either belongs somewhere else— or belongs in the halls of UChicago admissions history.

Internet: help us out. If you're on Reddit (we're not) or any other nerdly social media sites where we might get information about this, feel free to post far and wide and e-mail any answers, clues, ideas, thoughts, or musings to indianajonesjournal@uchicago.edu (yes, we did set up an email account just to deal with this thing).
PHOTOS of the Indiana Jones "Mystery Package":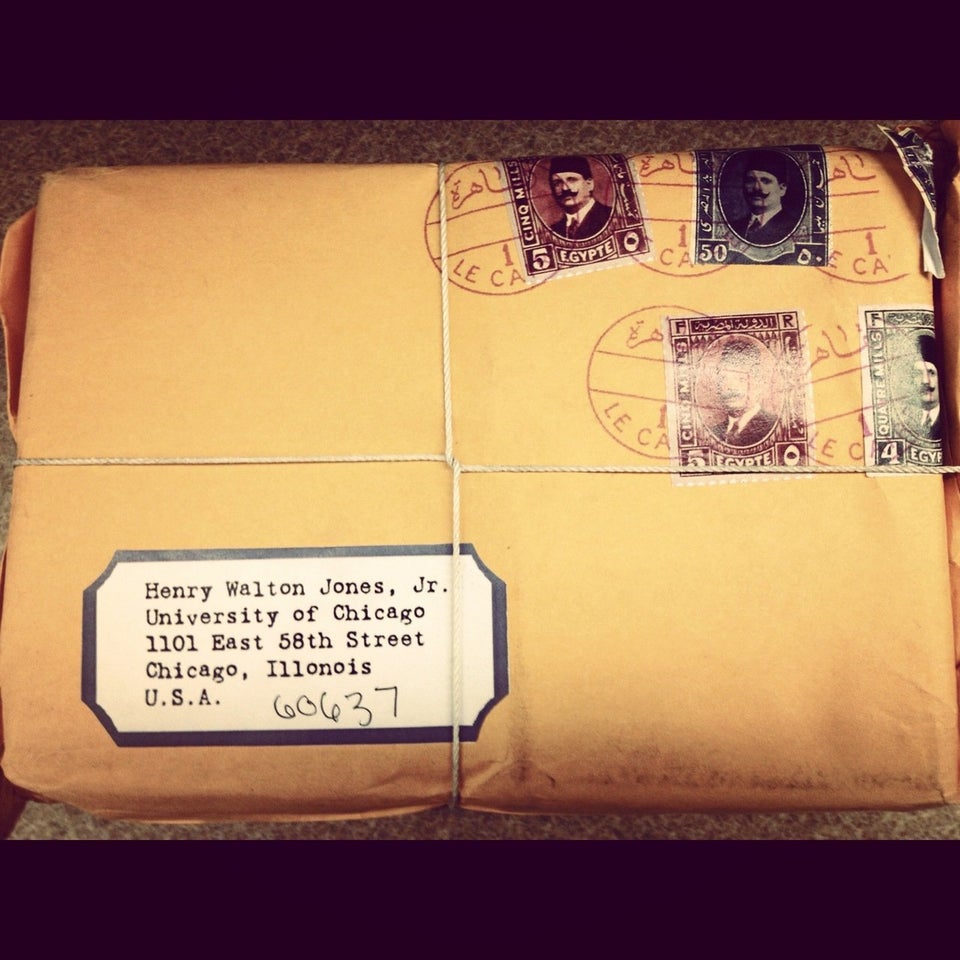 UChicago's Odd Indiana Jones Journal
Popular in the Community