Students who hold a Colorado concealed-carry permit can no longer keep a handgun in the dorms and may be asked to relocate to a university apartment or be released from their residence hall contract if they do, according to a press release from University of Colorado Boulder. The University will also set aside housing for students with concealed-carry permits over the age of 21.
Colorado law requires concealed-carry permit holders to be at least 21 years of age, complete an FBI background check and to show proof of a completed a firearms training course or to have had previous police or military experience.
The new rule prevents concealed-carry permit holders from bringing a gun to any event at Folsom Field or ticketed performance venue. The university is treating the purchase of a ticket to a CU public performance as an agreement with the university to not carry a concealed weapon, even as a valid permit holder, into the venue.
The amended CU contract also requires permit holders to store their gun in a safe in their home when the gun is not being carried.
The same rules apply for university employees.
"I believe we have taken responsible steps to adhere to the ruling of the Colorado Supreme Court, while balancing that with the priority of providing a safe environment for our students, faculty and staff," CU-Boulder Chancellor Philip P. DiStefano said in a statement.
The university had been working toward a new policy since the Supreme Court overturned the original ban and CU believes this new approach will affect a very small number of individuals. From their press release:
An analysis by the University of Colorado shows that 0.6 percent of the faculty, staff and students on campus possess a [concealed-carry permit] CCP. A full 96 percent of CU-Boulder undergraduate students living in the residence halls are under the age of 21, and are thus ineligible to have a CCP. Of the 4 percent of eligible students, about half living on campus are CU Resident Advisers, or "RAs," who as CU employees would not be permitted to live in undergraduate halls and possess a CCP.
Classes begin at CU-Boulder for the Fall semester on Aug. 27 and students begin moving into their residence halls on Aug. 21.
Related
Before You Go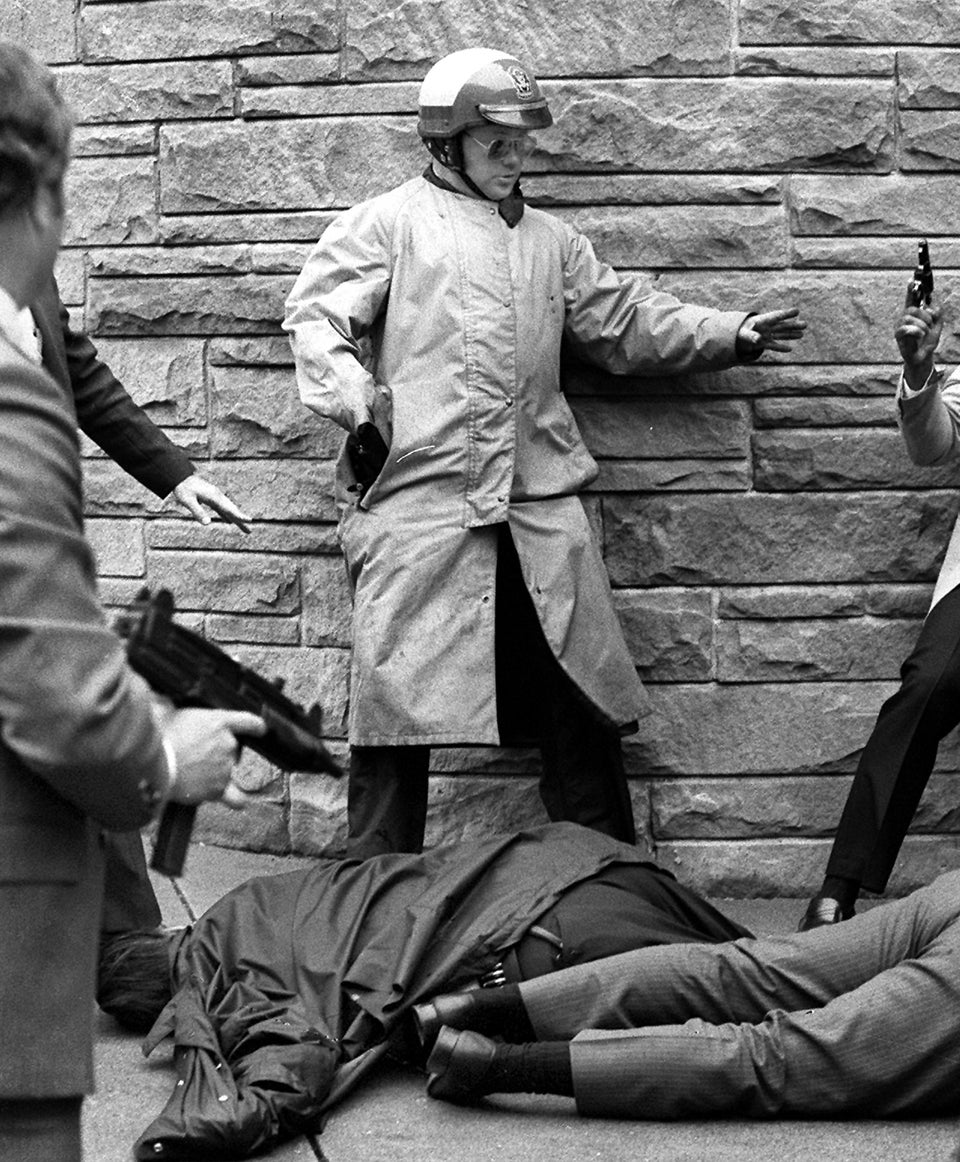 Pivotal Moments In The Federal Gun Control Debate
Popular in the Community