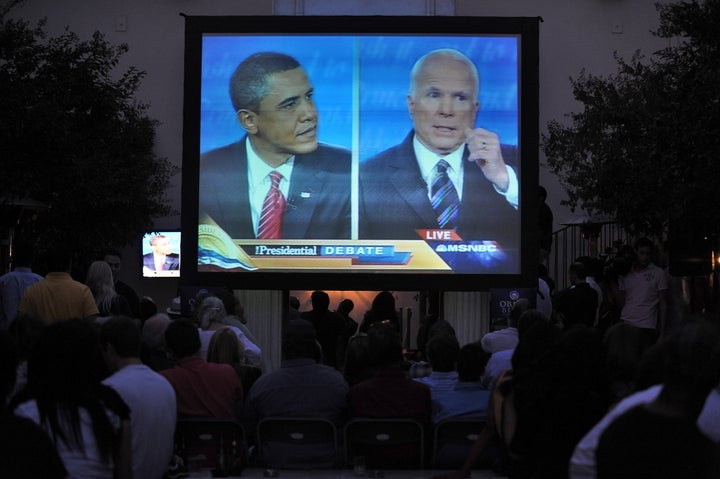 The University of Denver has been selected by the Commission on Presidential Debates (CPD) to host the first of three 2012 Presidential debates.
Denver will host the debate Wednesday, October 3. "The University is honored to be selected as one of the four institutions to host a presidential or vice presidential debate," said officials in a press release. "It is a national recognition of our dedication and determination to be a great private university dedicated to the public good."
As a battleground state, Colorado's growing importance in the 2012 elections likely aided in the selection process.
The Associated Press reports subsequent debates will take place October 16 at Hofstra University in Hempstead, New York; October 22 at Lynn University in Boca Raton, Florida; and a vice presidential debate October 11 at Centre College in Danville, Kentucky.
For candidates to be invited to debate, the CPD mandates:
In addition to being Constitutionally eligible, candidates must appear on a sufficient number of state ballots to have a mathematical chance of winning a majority vote in the Electoral College, and have a level of support of at least 15% (fifteen percent) of the national electorate as determined by five selected national public opinion polling organizations, using the average of those organizations' most recent publicly-reported results at the time of the determination.
The formats of the four debates have not been announced yet, though the CPD is considering more internet initiatives.
Popular in the Community