The fatal stabbings of four University of Idaho students on Nov. 13, 2022, might be unprecedented for the amount of speculation and unfounded rumors that have swirled online. Police messaging was confusing and provided few details about the killings, only creating more frenzy among people seeking answers. In each news release from the Moscow Police Department, it seemed as if investigators were playing an endless game of rumor whack-a-mole, listing people whom they had already cleared as suspects — people whom TikTok, Facebook and Reddit posters had identified and doxxed, further traumatizing grieving families and loved ones.
A probable cause affidavit in Idaho and an arrest warrant in Pennsylvania were recently released, providing new details and raising new questions — like why 911 wasn't called until eight hours after a surviving roommate in the off-campus house the victims shared confronted the alleged killer face-to-face. But a gag order has prevented authorities and even the victims' families from elaborating or clarifying the details, creating another information vacuum to fill with speculation and wild theories. Anticipation was high for suspect Bryan Kohberger's June preliminary hearing, when prosecutors would publicly present the evidence they believed should persuade a judge to move forward with a murder trial.
However, a bomb dropped on May 22, when it was revealed that Kohberger had already been indicted by a grand jury in Moscow, Idaho — an action so shrouded in secrecy that it essentially means the public will not learn about any of the evidence against Kohberger from authorities until the trial, scheduled for October.
Once again, people are rushing to fill the gaps in the deaths of Ethan Chapin, 20, Xana Kernodle, 20, Kaylee Goncalves, 21, and Maddie Mogen, 21. Some have concocted bizarre theories while others are citing single, anonymous sources that are impossible to verify. Here's a roundup of some of the latest theories and whether they are true, false or unconfirmed.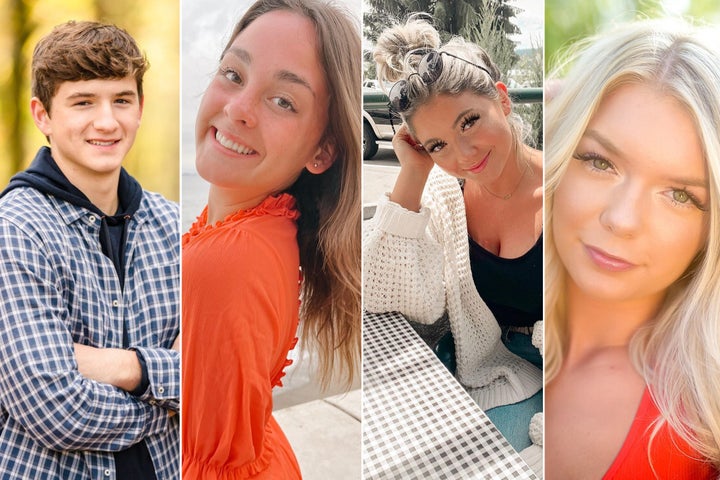 False: Bryan Kohberger is also suspected of killing Dana Smithers.
Dana Smithers was a 45-year-old Pennsylvania mother of three who disappeared on May 28, 2022, about 30 miles from the Kohberger family's house in Albrightsville, where he was arrested on Dec. 30. She had gone out, leaving her cellphone, car keys and medication behind.
On April 28, almost a year after Smithers disappeared, police announced that they had found her badly decomposed body in a wooded area. An autopsy later confirmed the remains belonged to her but could not determine the cause or manner of death.
Social media sleuths and TIkTokers became convinced that Kohberger was connected to her disappearance and death, and even reached out to her sister, who thanked them in a January Facebook post. "Thank you to everyone who has been reaching out recently regarding the possibility of the suspect in the horrific murders in Idaho having been in our area around the time of my sister, Dana's disappearance," she wrote, adding that she had forwarded all their suggestions to investigators.
But the possibility of a connection was later refuted by local police.
In a Facebook post reminiscent of the many sent by the Moscow Police Department, even in its phrasing, the department wrote, "The Stroud Area Regional Police Department is aware of the many currently reported news articles, in which various media outlets have reported connections between the SARPD's Dana Smithers missing person investigation and Idaho murder suspect Bryan Kohberge. The SARPD has NO EVIDENCE that Dana Smither's disappearance, is in ANY WAY tied to Idaho murder suspect Bryan Kohberger."
Unconfirmed: Bryan Kohberger's parents testified in a grand jury convened concerning Smithers' death.
According to several reports citing nothing more specific than a source or sources "close to the case" or "familiar with the situation," Bryan's parents, Maryann and Michael Kohberger, testified separately before a grand jury convened in Monroe County, Pennsylvania. According to NewsNation reporter Brian Entin, who seems to have been the first one to report the grand jury news, Dana Smithers' sister "learned even before Kohberger's arrest that an investigative grand jury in Pennsylvania was meeting and looking into her sister's case and other cases," Entin said. "After Kohberger was arrested, she says the grand jury began looking into whether Kohberger could be connected to her sister's disappearance. She says it became clear he was not connected and there was evidence he was not in the area where her sister was last seen."
Like the Moscow one convened for Kohberger, grand juries are called to evaluate whether evidence and witness testimony supports indicting someone in a crime. A judge can allow attorneys to share details and/or transcripts of grand jury proceedings with other law enforcement agencies, otherwise all attorneys, jurors and court personnel are "sworn to secrecy" and can be held in contempt of court if they disclose information about the proceedings. Witnesses in Pennsylvania, however, are under no such obligation, so it's possible that one or more of them shared their participation and testimony with reporters.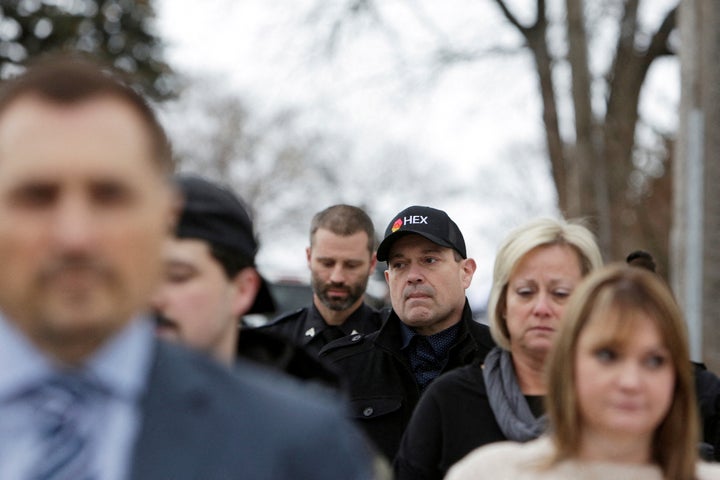 False: The victims' families are seeking the death penalty if Kohberger is convicted.
Only a prosecutor can decide whether to pursue the death penalty, although a family's wishes could influence their decision. Despite headlines saying the Idaho victims' families support the death penalty for the killer, they are generalizing: Only the Goncalveses seem to have stated this publicly. Latah County Prosecutor Bill Thompson in Moscow must decide by July 21 (60 days after Kohberger's not guilty plea was entered) whether he plans to do so.
Possible: If the convicted killer gets the death penalty, the execution will be by firing squad.
While recent Idaho legislation approved executions by firing squad, the law, which takes effect July 1, allows it only if drugs used for lethal injection are not available.
Unconfirmed: Bryan Kohberger is "Pappa Rodger."
"Dateline" claimed in a recent episode ("The Killings on King Road") that "investigators are now convinced" that the Facebook account of "Pappa Rodger" — a prolific poster on the University of Idaho Murders - Case Discussion Facebook Group — belongs to Kohberger, but this has not been confirmed publicly. People have pointed to the timing of when the poster left Facebook, which nearly coincides with Kohberger's arrest, as proof that they are one and the same. The poster's stated belief that investigators found the knife sheath and other posts equally raised suspicion. And although Pappa Rodger's profile picture bears a resemblance to Kohberger, it is not him: It's a photorealistic profile of a soldier made at least 10 years ago by digital artist Yi Xu using Photoshop, V-Ray, 3ds Max and Zbrush software, according to a 2013 blog. "In this piece I tried to archive photograph effect and to learn some lighting and hair techniques. "The reference is some image from the net," Yi Xu said.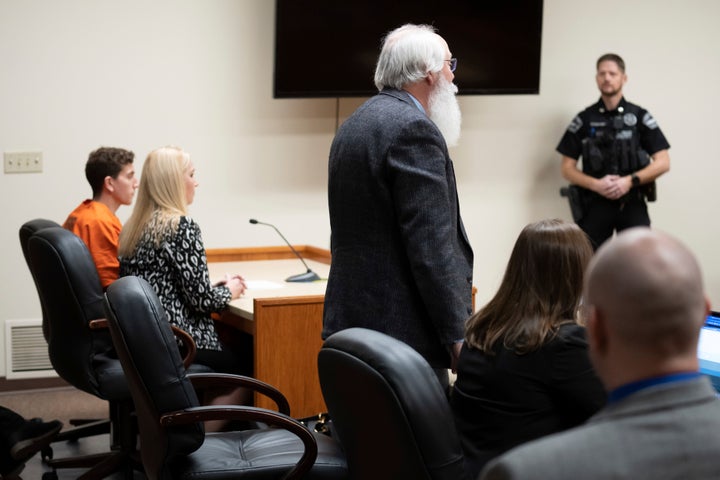 Possible: If Kohberger offers to plead guilty to avoid the death penalty, there will be no trial.
Typically, a defendant who pleads guilty won't have a jury trial or hear evidence; instead, there will be a sentencing hearing in which the judge and defendant will hear victim impact statements from loved ones. The idea that the public may not learn the details of the case against Kohberger has sent online sleuths into a tailspin, but prosecutor Bill Thompson has the option to reject his plea, as the federal prosecutor did for Boston Marathon bomber Dzhokhar Tsarnaev. And if Thompson decides to seek the death penalty, there will be a sentencing trial; jurors in the sentencing trial for Parkland, Florida, school shooter Nikolas Cruz, who pleaded guilty to killing 17 people, heard six months of testimony before sentencing him to life in prison.
Mass delusion? A picture of the roommates and their friends after the killings was "scrubbed" from the internet.
On Nov. 13, "a wide shot photo of several distraught students draped in gray blankets gathered alongside officers in front of the house, taken after the officers walked the crime scene, was posted on local news sites, breaking news of this horror," Jessica Reed Kraus wrote on her Substack, alleging that it had since "vanished." The supposed photo has sparked a huge debate on Reddit: Many people say they remember seeing the picture (including me!); others have ascribed it to the Mandela effect (a widespread false memory) or a conflation with a later picture of the shocked/grief-stricken neighbors. (I personally think what we "remember" is a photo from another tragedy, like a school shooting.) Redditors then dug up and enlarged a photo posted on a local news site and are now debating whether it depicts a group of (1) people in blankets sitting on the ground, (2) trash bags or (3) a mound of snow. In a post titled "students v trash bags," one person compared the back-and-forth to The Dress debate.
Unconfirmed: IDs of two women were found in a latex glove in Kohberger's room at his parents' house.
Among the handwritten list of items police seized from the Kohberger family's house were "ID cards inside box inside glove," but not what kind of glove, where it was found or who the IDs belonged to. Some people speculated that one or all of the cards belonged to Smithers, but this was shot down by police. "Dateline" reported that police said the IDs belonged to two women, and their unnamed source said neither of them were a victim of the Idaho killings — but this is impossible to verify while police remain under the gag order.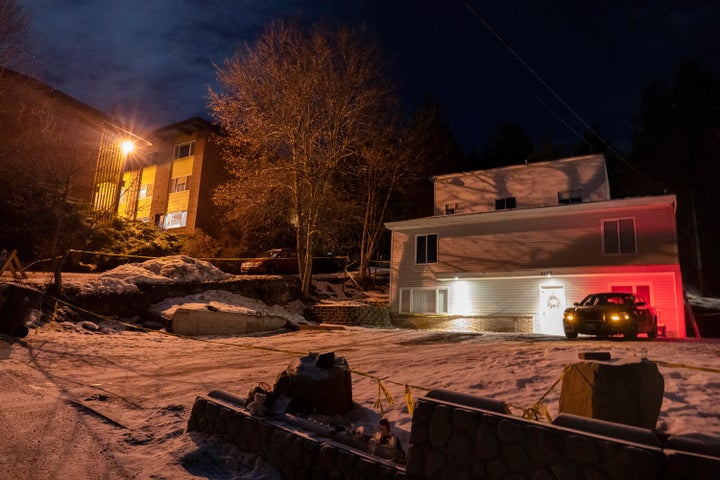 Unconfirmed: Kohberger's phone pinged to the victims' house Wi-Fi.
In "Dateline's" "King Road" episode, NBC correspondent Keith Morrison said, "And now Kohberger's phone, his electronics, have told police, that was the first of 12 trips Kohberger made to Moscow and the area near King Road before the murders — at least once close enough to connect to house Wi-Fi."
However, during the broadcast, when a Twitter user asked, "Did he connect to the 1122 King Rd WiFi and any of his 12 trips there?" the producer replied, "Yes, at least once, according to the PC affidavit." But this isn't accurate: There is no mention of Wi-Fi at all in the probable cause affidavit.
Unconfirmed: Kohberger's sister suspected that he was the killer and searched his car, and she said he always wore latex gloves in the house.
This was also reported by "Dateline," which cited a single, unidentified source without saying what the source's connection to the case was.
("Dateline" did not respond to a request for comment and clarification on specific details for their reporting in the "Killings on King Road" episode.)
False: The DoorDash driver was delivering drugs, not food, to victim Xana Kernodle at the King Road house the night of the killings.
In the May 23 issue of her popular House Inhabit Substack, titled "Moscow Murders: Update 1," Jessica Reed Kraus asked, "Is a silently raging drug problem at the core of this case?"
A number of people on social media claimed that the victims and the surviving roommates were drug traffickers. Two people who were charged in connection to an investigation into the overdose death in Centralia, Washington, of a 22-year-old studying at the University of Idaho in Moscow, became the subjects of wild theories by TikTokers. (Their cases were dismissed in late May.) Others speculated that the woman arrested was the DoorDash driver police said made a delivery to King Road, but she was delivering "rugs" (TikTok lingo for "drugs" — seriously). Buttressing their theory, they said, was the fact that the woman's co-defendant's brother drove a Hyundai Elantra, the model of car investigators said the alleged killer drove.
Buckle up, friends: Rampant rumors and anonymously sourced reporting are going to remain the norm for the Idaho stabbings case — and perhaps many others to come — unless the gag order is lifted and/or the trial starts.
Subscribe to our true crime newsletter, Suspicious Circumstances, to get the biggest unsolved mysteries, white-collar scandals, and captivating cases delivered straight to your inbox every week. Sign up here.
Popular in the Community