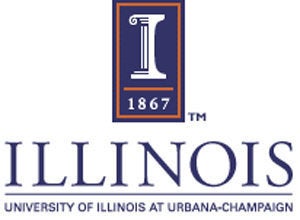 The University of Illinois, like virtually every state institution, is facing a grave budget crisis. Of the more than $600 million in bills submitted by the flagship campus, the state of Illinois has only made payments of $133 million.
In May, the university approved a 9.5 percent tuition hike, passing some of the burden on to the students. It also cut programs and demanded that staff take unpaid furlough days.
But in the midst of this austerity, the incoming administration is taking large pay raises. It's been known for months that incoming president Michael Hogan would be making $620,000 a year, which is $170,000 more than the salary of his predecessor, B. Joseph White.
Now, The News-Gazette of Champaign is reporting that his assistant, Lisa Troyer, will be paid nearly $200,000--nearly double the salary of her predecessor.
Kathleen Metz, the executive to President White, earned $107,500. If approved by the board, Troyer will earn $195,000, an 81 percent increase.
The UI's chief spokesman, Tom Hardy, said comparing the salaries was a matter of "apple and oranges" since Metz, who has retired, was a civil service employee, and Troyer has been a professor and administrator.

Between Metz and Troyer, associate chancellor Margaret O'Donoghue served as interim President Stanley Ikenberry's executive assistant, earning $165,600, Hardy noted.

But the Capitol Fax blog sees the matter differently, writing: "Not to mix 'apple and oranges,' but that's more than the governor makes."
As for Hogan's whopping paycheck, interim president Stanley Ikenberry -- who replaced White following the university's clout scandal -- seemed to think it was appropriate, according to Illinois Public Media:
Ikenberry says Hogan's salary puts him in the middle of the pay scale for Big Ten presidents. He says Hogan has "superb academic credentials."

Popular in the Community