In an unprecedented ruling, the University of Louisville's men's basketball program has been ordered to vacate its 2013 national championship title and 122 other victories following a sex scandal involving its players.
It's the first time in the NCAA's modern history that a Division I men's basketball national championship has been stripped from a school.
The punishment follows a 2015 investigation that found a basketball team staffer paid prostitutes to have sex with the school's athletes and recruits and also had striptease dancers perform for them. The committee first ruled against the school last June.
Following the June ruling, Rick Pitino, the school's longtime head basketball coach, was suspended for the team's first five games of the 2017-18 season. He has since been fired in the wake of another scandal. Louisville is one of the schools the FBI is investigating for "pay for play" deals with basketball recruits.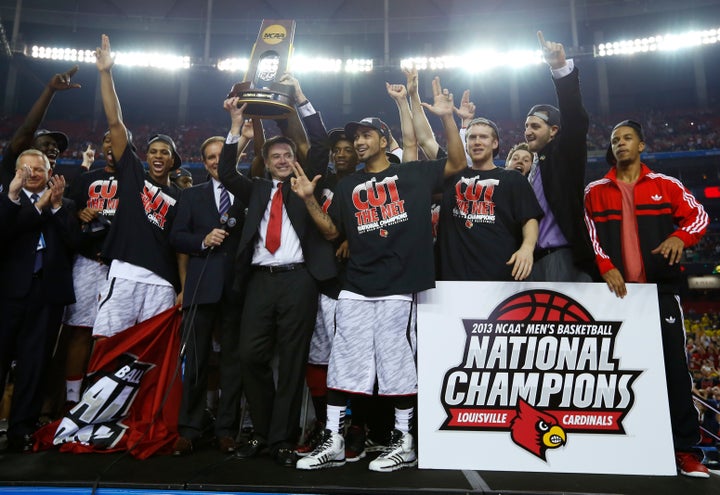 The NCAA, in its final decision on the sex scandal, said that the basketball team's former staff member knew that his actions violated NCAA bylaws. The athletes knew their behavior violated the rules, or should have known, making them ineligible for the competition.
"In its review of the case, the appeals committee found that because of the serious and intentional violations with direct involvement of a university staff member, the Committee on Infractions panel was within its legislated authority to prescribe the vacation of records and financial penalty," the NCAA stated.
The NCAA's ruling orders the school to vacate all of its wins during the academic years between 2011 and 2015, which included two Final Four appearances. It must also repay revenue earned from appearances in the 2012, 2013, 2014 and 2015 basketball tournaments, amounting to about $600,000.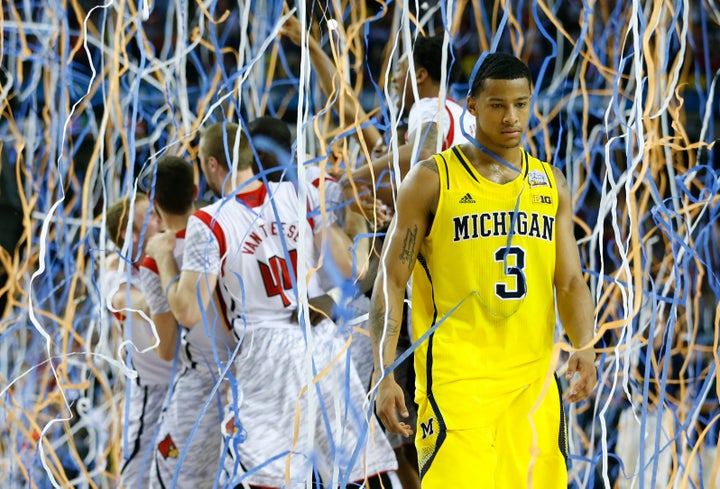 The university's interim president Greg Postel, said at an afternoon press conference that he agrees the conduct that led to the penalties was wrong but that he disagrees with the committee's ruling.
"I cannot say this strongly enough: We believe the NCAA is simply wrong to have made this decision," Postel said. "The pain this infraction has created for our fans and for our players who were not involved in the events in question is perhaps the most regretful result of this determination."
Postel added that there will be no further appeal of the ruling, which orders the school to scrub any sign of those years' victories from its campus and its records. Individual records of student-athletes will also be vacated.
Interim Athletic Director Vince Tyra said speaking at the news conference: "We'll certainly remove the formal recognition of our accomplishments from our facilities, but [the ruling] won't remove it from our hearts and our minds."
Calling all HuffPost superfans!
Sign up for membership to become a founding member and help shape HuffPost's next chapter