Tuesday was a mostly normal day at the University Of Miami, except that students spent their afternoon getting massages, playing with puppies and blowing bubbles.
The Huffington Post partnered with the university to set up an oasis on the Foote Green area of campus, right outside the library, offering a chance to take a break from cramming for finals to relax in the sun. Students were able to pet animals, get chair massages courtesy of the UMiami Wellness Center, partake in yoga sessions or just grab a nap in a hammock tied to the trees.
There were iPads preloaded with the HuffPost app "GPS For The Soul." Cold juices were provided by JugoFresh. The dogs came from a local adoption center. Students could get Fresh beauty treatments including Five to Thrive branding reminding students to take even just five minutes for themselves during the chaos of exams.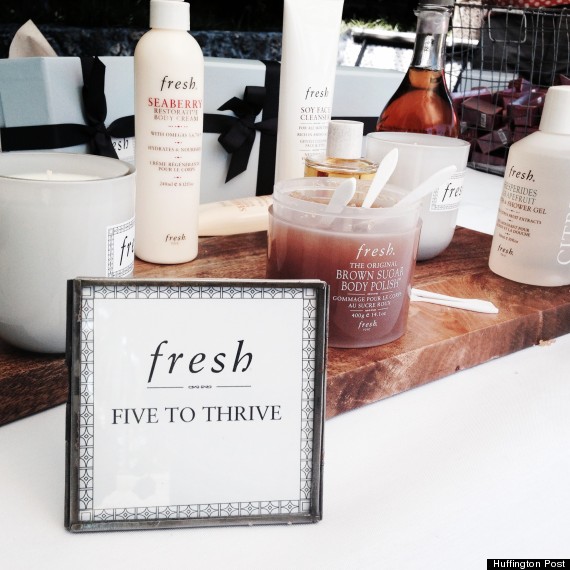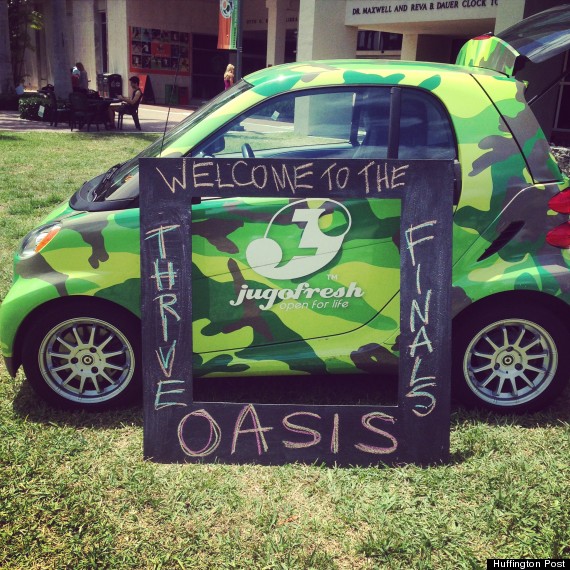 Everything was complimentary, including the healthy snacks from Kind, beauty treatments and yoga. The goal, as Arianna Huffington likes to say, is to help learn to unplug and recharge. An inspiration board allowed students to share how they destress in their own lives.
The Huffington Post plans to bring these college oases to other campuses as well. You can expect to see us at New York University's campus in mid-May and at the University of California-Los Angeles in early June.
Check out photos of the University of Miami oasis below and see more at the University of Miami Wellness Center Facebook page: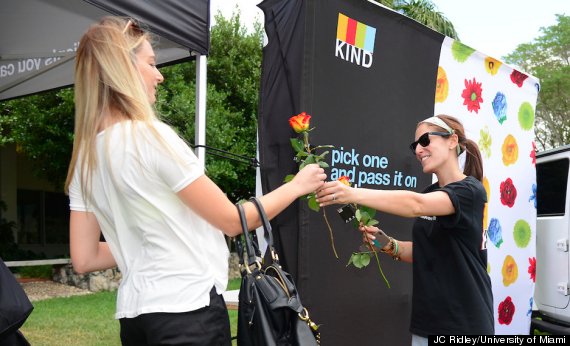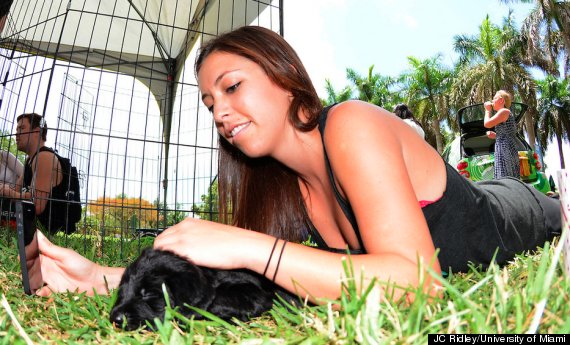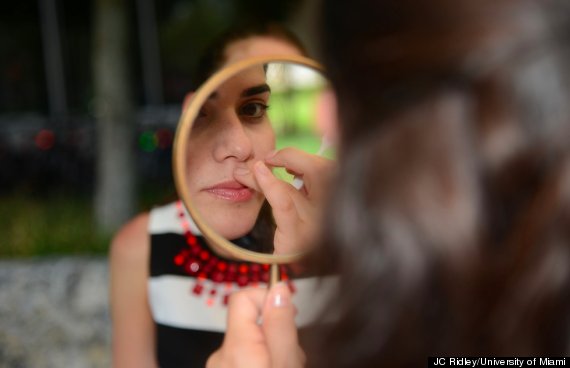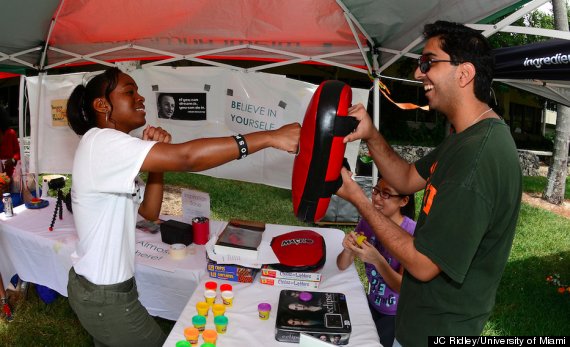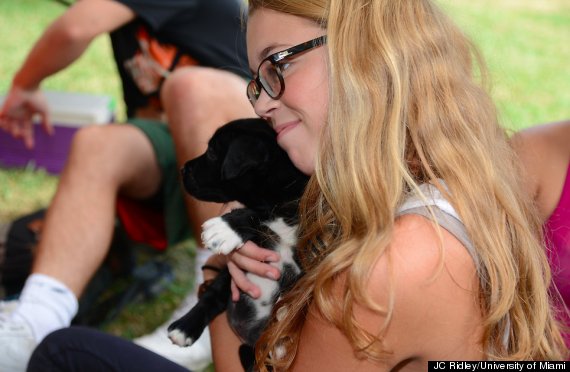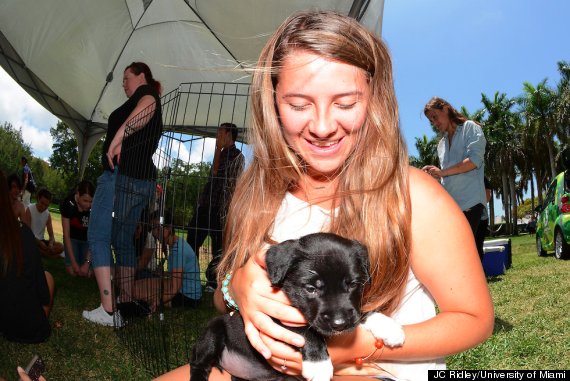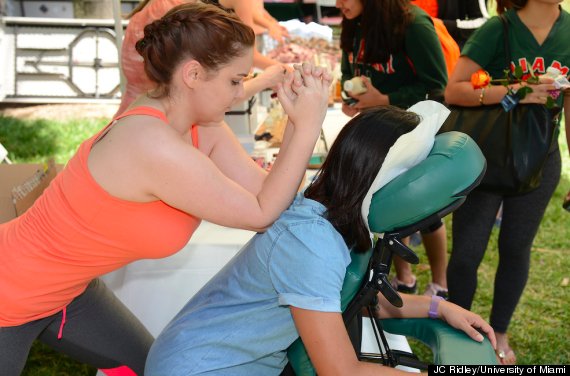 '=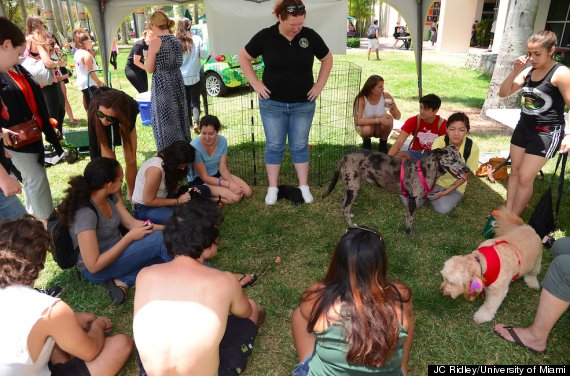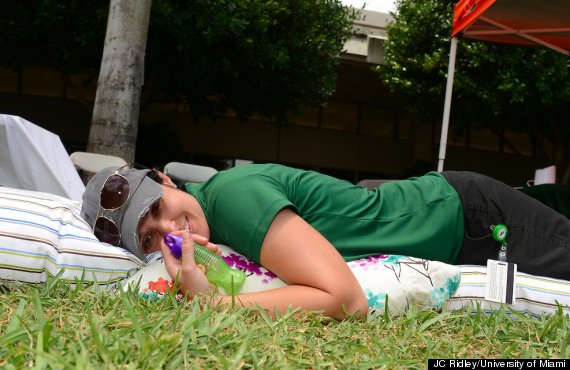 Calling all HuffPost superfans!
Sign up for membership to become a founding member and help shape HuffPost's next chapter