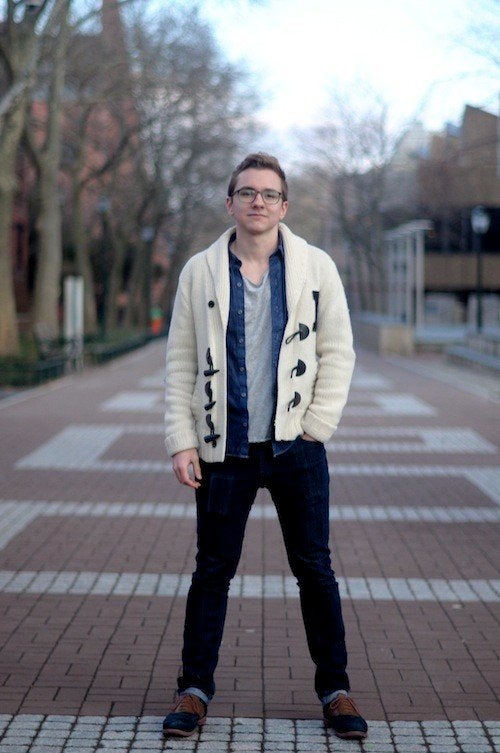 The University of Pennsylvania is known for its diverse student body, and the only way to properly describe the typical Penn student would be with the word "atypical." Ask any student what makes him or her unique, and you will always be surprised and amazed at the diverse range of interests of the Penn student body. The average Penn student is the opera singer that lives down the hall, your sorority sister that owns a free-trade clothing company or the ballet dancer that can choreograph a beautifully mesmerizing dance to just about any song. It therefore comes as no surprise that Penn's fashion scene is as diverse as Penn's student body.
Penn is lucky to have a campus and population that value diversity of interests, race, etc. And while every Penn student differs in his or her passions and background, there is also a lot that unites the campus. Penn students are driven, enthusiastic and clear on their visions, and the clothing they wear reflects this common inner source of motivation while displaying a student's unique personality.
While the Wharton business fashionisto may wear a tweed sport coat and carry a matte black briefcase to class, the College English major may be spotted in a pair of Warby Parkers carrying a vintage brown leather satchel. Students can be found in anything from the quintessentially preppy salmon pants and pastel button-down to edgy, studded flats and sleek, black leather pants. Although Penn's students differ in their styles, they are consistent in looking equally polished and refined. Like this fashionisto, the Penn student is always put together and prepared to make a lasting first impression.
While Penn students are recognized for their drive and dedication to academics, they also take pride in balancing their academic careers with a thriving social life. Sporting a pair of dark wash jeans, a cotton T-shirt, an open chambray button-up and a vintage sweater, this fashionisto embodied several of the uniting factors of the Penn student body. While he looked refined and urbane in his outfit, the T-shirt and layers also added a more casual, laid-back tone to his look. In this outfit, this fashionisto would be polished enough to attend class and comfortable enough to attend a dinner with friends.
Just as the Penn community strives to balance campus life with classroom commitments, it also manages to balance the old and the new. Traditional in its values, yet modern in innovation, the Penn body values learning from the past, embracing the present and creating a better future. While this fashionisto looks modern and chic in dark wash and cool colors, his vintage sweater also serves as a nod to the old. Wearing a monogrammed sweater and coming from a school founded by the eclectic Ben Franklin, A Penn student is likewise appreciated and valued for his quirkiness and individuality.
While this University of Pennsylvania's sense of style cannot be summarized in one outfit, this fashionisto's modern yet classic outfit represents what unites Penn's campus as a whole. Wholly inspired by Philadelphia's urban influences, the school's professional vibe, and their social nature, Penn students effortlessly combine the school's values with their own passions and individuality.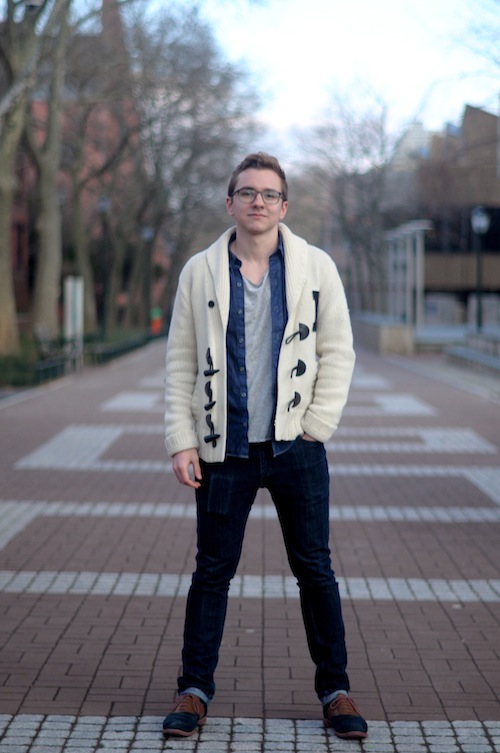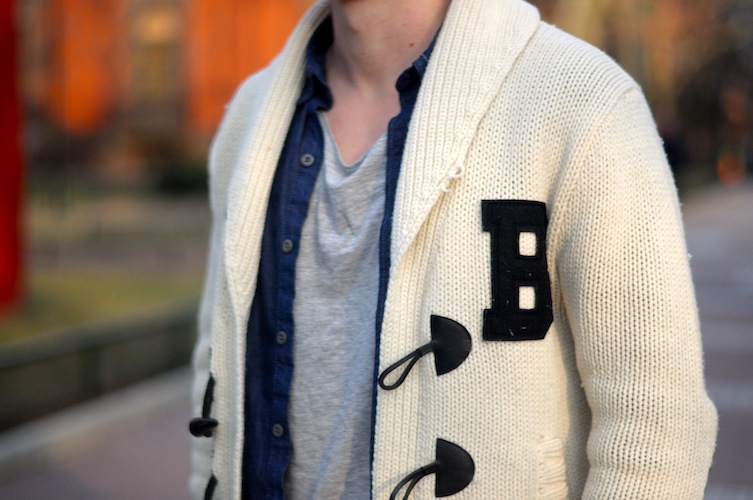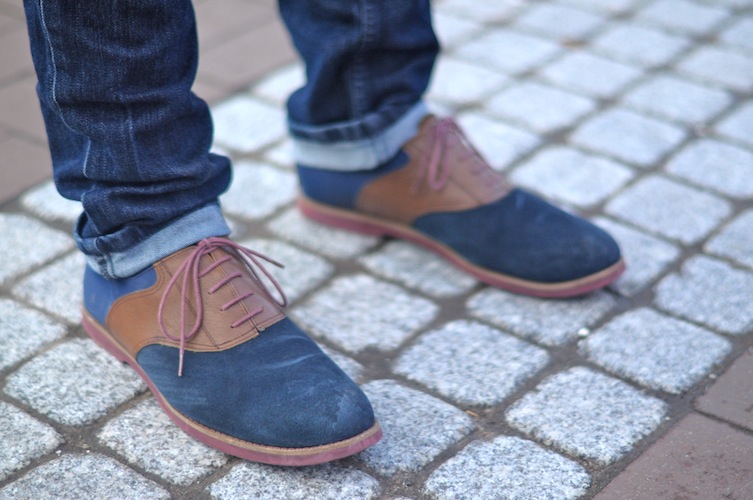 Monika Haebich is a sophomore at the University of Pennsylvania majoring in English and minoring through the Wharton School in Consumer Psychology. Black coffee powers her through her days, and she spends her time laughing with friends, dreaming of an even larger shoe collection, reading about fashion theory and struggling to resist eating everything salty in the pantry.