 A team of accreditors reviewing the University of Phoenix has recommended that the school be placed on probation, the university's parent said Monday, jeopardizing the reputation of the nation's largest for-profit college and its ability to collect federal student aid dollars crucial to the school's bottom line.

The Apollo Group, which owns the 319,000-student university, said in a filing with the Securities and Exchange Commission that a regional accreditation review team determined that the University of Phoenix had "insufficient autonomy" from its corporate parent -– a development that may prevent the university from achieving its "mission and successful operation." The Apollo Group controls the leadership of the University of Phoenix board.
Apollo Group representatives said the company intends to appeal the recommendation, and will work with accreditors to resolve outstanding issues. The company said its management structure was "customary" for parent companies and subsidiaries.
The probation recommendation is not final. The board of the Higher Learning Commission, a Midwest college accrediting body, will likely make a final decision in June.

But the announcement signals that university accreditors are tightening reviews of for-profit colleges, which experienced explosive enrollment growth during the Great Recession as millions sought to improve their fortunes with a college degree. All colleges must be accredited in order to remain eligible for federal student aid. Six regional accreditors collect fees from schools to consider them for approval, part of a peer-review process that dates back more than a century. Reviewers certify such things as academic courses and quality, and the accreditation standards are used in part to determine whether students can transfer credits from one institution to another.
Members of Congress in recent years have criticized the accreditation system as a rubber-stamp regulatory process that does little to protect taxpayer investments in higher education.
For-profit colleges such as the University of Phoenix get much of their revenue from federal aid programs, including subsidized student loans and Pell grants. The University of Phoenix last year received 84 percent of its revenue from federal financial aid programs, totaling more than $3.2 billion, according to company securities filings. The school's logo and advertisements can be seen on television commercials and highway billboards across the nation.
The for-profit college industry has come under fire in recent years, as the Obama administration, state attorneys general and lawmakers have questioned high tuition, low graduation rates and high rates of student loan defaults at many schools. More than 22 percent of students at for-profit colleges defaulted on federal loans within three years -- nearly twice the rate of students at public institutions, according to federal data.
In the past year, regional accreditors have cracked down on some for-profit institutions, including Ashford University, which in seven years morphed from a 300-student Catholic school in Iowa into a massive online institution serving nearly 90,000 students. Regional accreditors on the West Coast denied Ashford's bid for accreditation last year, arguing that the school had low graduation rates and was spending much more money on new student recruitment than educating current students.
The Higher Learning Commission has taken no formal action against the University of Phoenix. School officials said in the SEC filing on Monday that a review team found that the university's board was unable to "assure the university's integrity" and "make decisions necessary to achieve the institution's mission and successful operation." The Apollo Group elects members of the University of Phoenix board of directors. The university's 11-member board includes four members who also serve on the parent company's board or senior leadership team.
"We believe that it is neither remarkable nor improper for a parent corporation to exercise appropriate influence of its wholly-owned subsidiary," Apollo Group said in the SEC filing. The University of Phoenix is responsible for more than 90 percent of the Apollo Group's revenue.
"We are confident that all concerns expressed by the (accreditors) can and will be successfully addressed in due course," Mark Brenner, a spokesman for the Apollo Group, wrote in an emailed statement. He added that the draft report showed University of Phoenix "was found to be in compliance with substantially all criteria associated with academic matters."
The Higher Learning Commission is a private body, and is not required to release reports. The group did not make its findings public.
If the Higher Learning Commission board decides to place the University of Phoenix on probation, the university would have up to two years to remedy problems. The school would remain accredited while on probation, meaning it would not be disqualified from receiving federal aid dollars.
Apollo Group executives mentioned the likelihood of negative findings from accreditors in a conference call with investors last month. The company wrote in Monday's public filing that if the school were placed on probation, its reputation "could be adversely affected, which in turn may negatively impact (the) ability to recruit and enroll students and to recruit and retain faculty and staff."
As the Obama administration and Congress have stepped up scrutiny of for-profit colleges, University of Phoenix enrollment dropped to 356,000 in August from more than 460,000 two years earlier, according to company securities filings. A quarterly filing last month said enrollment was 319,000.
Related
Before You Go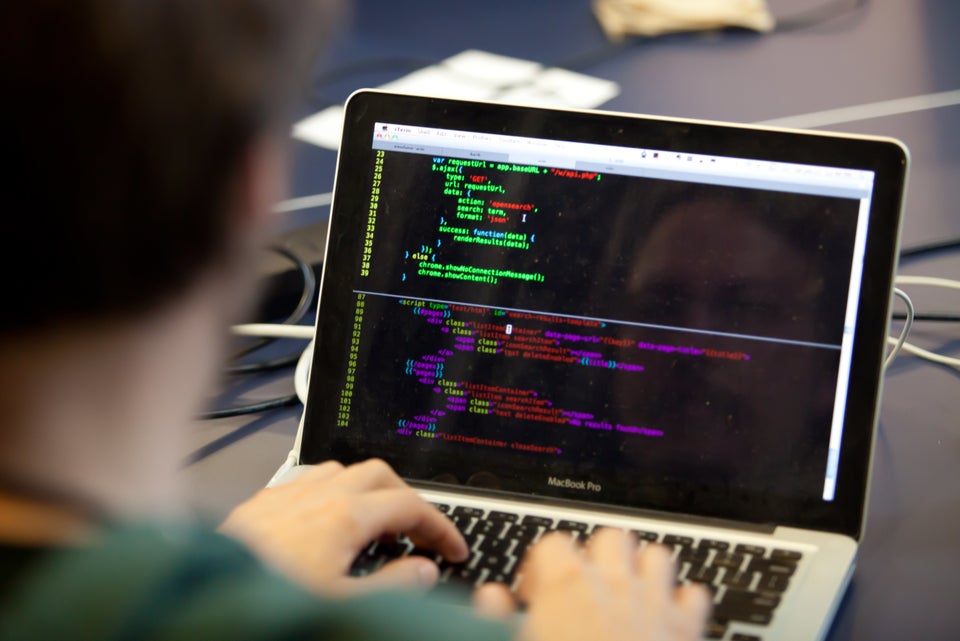 The Best Paying Majors Of 2012
Popular in the Community