William McRaven took the reins of the University of Texas as the system chancellor in mid-2014, a year marked nationwide by activism and unprecedented federal attention to the issue of campus sexual assault.
For McRaven, who retired as the commander of U.S. Special Operations Command and is best known for leading the Navy SEAL raid that killed Osama bin Laden, addressing sexual violence wasn't entirely new. The military has been under scrutiny in recent years for allegedly mishandling widespread sexual assault. But it was ahead of higher education in a critical aspect: collecting data.
"I watched as the military struggled with the issue of sexual assault and sexual harassment," McRaven told The Huffington Post. "At first we found it hard to believe there was a problem. But once we recognized the magnitude and the effect of the problem on our servicemen and women, we knew we had to move aggressively to resolve it."
This month, the UT system intends to launch the largest and most comprehensive study of campus sexual assault ever conducted. The $1.7 million study will be funded by money from the university system's endowment, one of the wealthiest in the nation.
UT officials say it's a natural response for a higher education institution with in-house experts on sexual violence and one of the most diverse collection of campuses, in one of the largest states. Their hope is that the data will guide them in how they address the issue at home and will provide new information for other colleges.
Noël Busch-Armendariz, director of the Institute on Domestic Violence and Sexual Assault at UT-Austin, was drafted into advising the White House Task Force to Protect Students From Sexual Assault. Specifically, the White House identified the UT School of Social Work as one of three colleges to "lead by example," and the school was instructed to develop and evaluate training for campus law enforcement.
In late 2014, the Association of American Universities announced it would conduct a campus climate survey to gauge the prevalence of sexual violence on its member campuses, eying a likely federal mandate to do so. UT-Austin decided to participate to get the ball rolling on gathering preliminary data, but administrators thought there might be another way to survey the other campuses.
"I said, 'I'm just not sure this is the way to go,'" Wanda Mercer, UT System's associate vice chancellor for student affairs, said of her conversations about the AAU survey with McRaven. The AAU survey carried a pricetag of $82,000 per school, and universities couldn't see the questions before agreeing to use it. The study UT will conduct on its campuses will "be somewhat more expensive than the AAU survey," Mercer conceded, "but we were going to get 10 times more."
There are several components to the study:
Starting this fall, the university will begin surveying a randomized sample of students on various campuses to understand the prevalence of sexual assault.

On four campuses -- El Paso, Arlington, Austin and UT Medical Branch at Galveston -- UT will use focus groups and surveys of faculty, staff, law enforcement, administrators and students to get their perspective on how these crimes are reported, and what happens after they are.

The study will examine the economic impact on survivors -- for example, if they delay graduation and aren't able to collect income for another year or more -- as well as other members of the communities, the school and taxpayers.

A so-called "final phase" will be a four-year study of a cohort of UT Austin students, including victims and nonvictims, to look at how attitudes, knowledge and experiences change in their college careers. This is "wholly unique" in surveys on college sexual assault, researchers said.
Researchers anticipate an ongoing rollout of study results for the public in addition to their own internal examination for UT policy implications. They'll also provide recommendations for administrators.
Looking at the economic impact is one of the most notable issues UT will study. Previous studies have indicated sexual assaults carry an impact of $100,000 to $448,000 per incident, but the research is scarce, said Bruce Kellison, associate director of UT-Austin's Bureau of Business Research. The costs incurred by a survivor is an issue activists have tried to highlight in recent years.
"We're very interested to know, do victims miss work; miss class; do they change their major; change their career path as a result of these victimizations?" Kellison said. "Did your friends or family miss work to travel and care for you after your victimization? Data like this can help inform local stakeholders on campuses."
The faculty involved in UT's project called the study a "researcher's dream," given the diverse demographics of the system's 12 campuses and the support going into it.
"The basic idea was that we felt that a survey, while providing a great deal of insight on the topic, would not be as useful as a mixed-method where we included the survey along with other research strategies to gain qualitative and quantitative data," said Matt Kerwick, a UT-Austin research scientist involved in the study.
"You may answer a question but then you discover you have more questions," added Leila Wood, senior project director on the study. "When you get information on the survey, you can ask more nuanced and deeper questions in a focus group, and then redefine your survey -- so they feed into each other."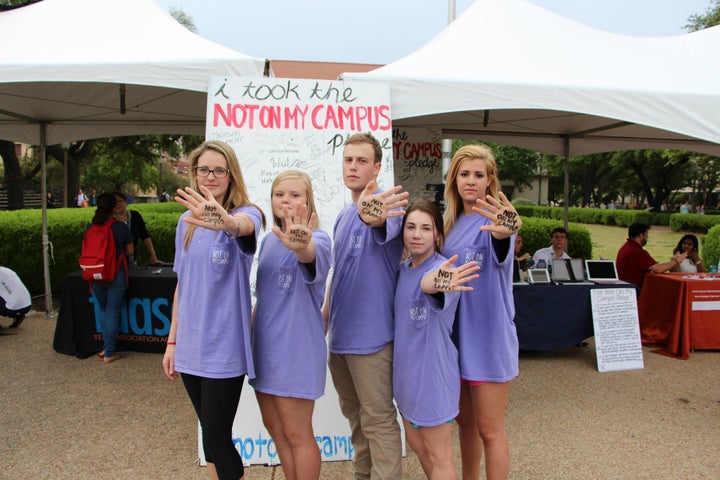 It's "wonderful" to see the administration taking sexual assault seriously, said Ellen Cocanougher, co-founder of the student anti-violence campaign Not On My Campus. Cocanougher hopes the school leaders include student feedback as much as possible.
"We have to put all of our focus on a student culture to support survivors," Cocanougher said. "People who had reported [an assault] often found it so emotionally draining -- not because the UT system did anything wrong, there's just never been any easy way to report sexual assault instances. With these focus groups, I hope [the researchers] talk to students who have been through reporting systems."
That's what McRaven said he hopes the study will address -- issues that get "in the way of reporting," and student attitudes around them -- so that administrators will have a better understanding of these hurdles.
"We will provide a better campus infrastructure to handle sexual assault complaints if we determine what is currently working and what is not," McRaven said.
UT's approach is different from what other colleges and universities have decided to do to address sexual assault. Some, while under multiple federal investigations, have hosted conferences on the issue, inspiring protests from students who fume at the idea these schools would portray themselves as role models for other colleges.
Lara Kaufmann, senior counsel and director of education policy for at-risk students at the National Women's Law Center, said the "devil's always in the details" regarding efforts by colleges on sexual assault, but she still had praise for UT.
"To me this shows a commitment to really addressing the problem and to studying the impact of the problem beyond studying the impact on the individual student -- it shows a recognition this is a larger, societal issue," Kaufmann said.
Busch-Armendariz said the researchers hope to learn what's unique to campuses, while balancing what they already know about sexual violence in general.
Sexual violence "doesn't happen in a vacuum," she said. "It happens in a bigger context. In the state of Texas, we have our own prevalence data. We know that 400,000 sexual assaults occurred last year in the state of Texas and only 9 percent are reported to law enforcement. Those numbers are quite startling, so we want to understand how they interface or interact with what is happening on our campuses, and how to respond."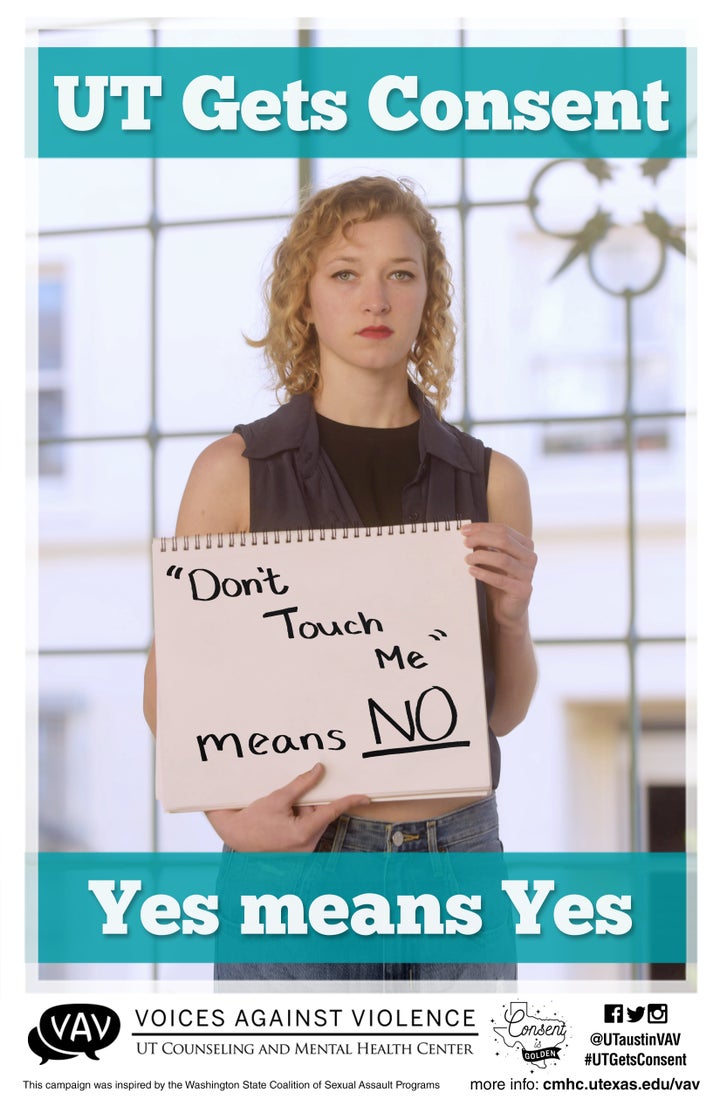 _____
Related Coverage:
Related
Popular in the Community