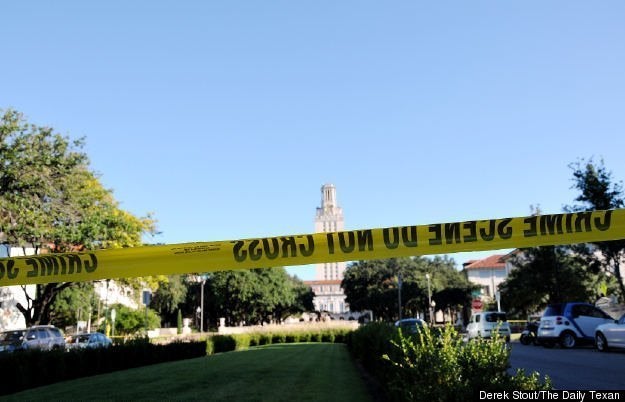 A gunman wielding an AK-47 and wearing a ski mask opened fire and then killed himself in a University of Texas library this morning, the Austin-American Statesman reports.
No other injuries by gunfire have been reported and campus emergency medical services is not treating anyone at this time. Officials do not think there is a second gunman.
UT Spokesman Don Hale told the Statesman that the gunman "apparently took his own life" on the sixth floor of the Perry-Castaneda Library. Hale said the gunman did not have identification on him.
UT student Andrew McWaters told KVUE that he heard "four gunshots" while walking near the library around 8:10 a.m. McWaters said he then came face to face with the alleged suspect, who had a black ski mask on and "smiled" and "waved."
UT adjunct law professor Randall Wilhite encountered the alleged gunman while driving through campus and described the incident to the Statesman:
"He ran right in front of my car, fired two or three shots south sort of generally in my direction but not at me," Wilhite said. "They seemed to hit to my left sort of in the median. It didn't look like he was targeting individuals. He was just sort of shooting into the ground."
Wilhite described the suspect as 6-feet-2 and 200 pounds.
Electrician Steve Bradley was in the Perry-Castaneda Library this morning. He told KVUE that he heard people yelling "get down, get down" but otherwise did not see anything suspicious. He said that one of his co-workers saw "a man with a ski mask on and a gun with a banana clip" in a library stairwell.
According to KVUE's Noelle Newton, the gunman said "woo hoo" at one point during the situation. Multiple reports say that the gunman appeared to be "jovial." A witness told KVUE that the gunman "looked like he was on something. He was really amped up." Other witnesses describe the gunman as wearing a business suit and jeans.
The Perry-Castaneda Library is the university's largest undergraduate library. It stands across the street from Jester Hall, a dormitory that houses more than 3,000 students. University students were alerted of the shooting by text message.
According to the Associated Press, campus, city and state law enforcement swarmed the the area after reports of the shooting broke.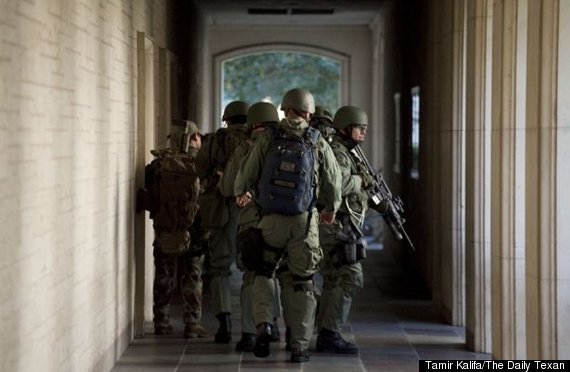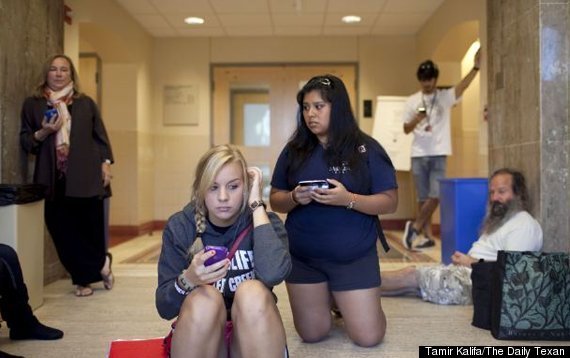 Calling all HuffPost superfans!
Sign up for membership to become a founding member and help shape HuffPost's next chapter