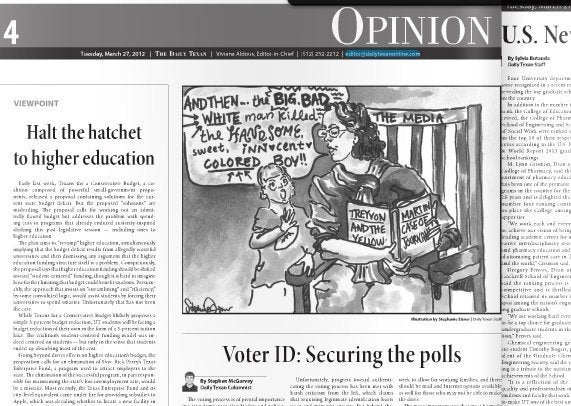 The Daily Texan, a student newspaper at the University of Texas in Austin, pulled a controversial cartoon about the media coverage of the Trayvon Martin case on Tuesday.
The cartoon critiques the media coverage of Martin's death, which has become a national episode. A woman reading to a child from a book labeled "Treyvon [sic] Martin and the Case of Yellow Journalism" says in a speech bubble "And then, the BIG BAD WHITE man killed the handsome, sweet, innocent colored boy." It ran in the March 27, 2012 edition of the DT.
UPDATE, 9:30 a.m., 3/28/12:
The Daily Texan reposted the cartoon online with a statement from the editorial board:

"A controversial editorial cartoon on the Trayvon Martin shooting was published Tuesday on the Opinion page of The Daily Texan. The Daily Texan Editorial Board recognizes the sensitive nature of the cartoon's subject matter. The views expressed in the cartoon are not those of the editorial board. They are those of the artist. It is the policy of the editorial board to publish the views of our columnists and cartoonists, even if we disagree with them. Please direct any inquiries to editor@dailytexanonline.com"
The Daily Texan's cartoon: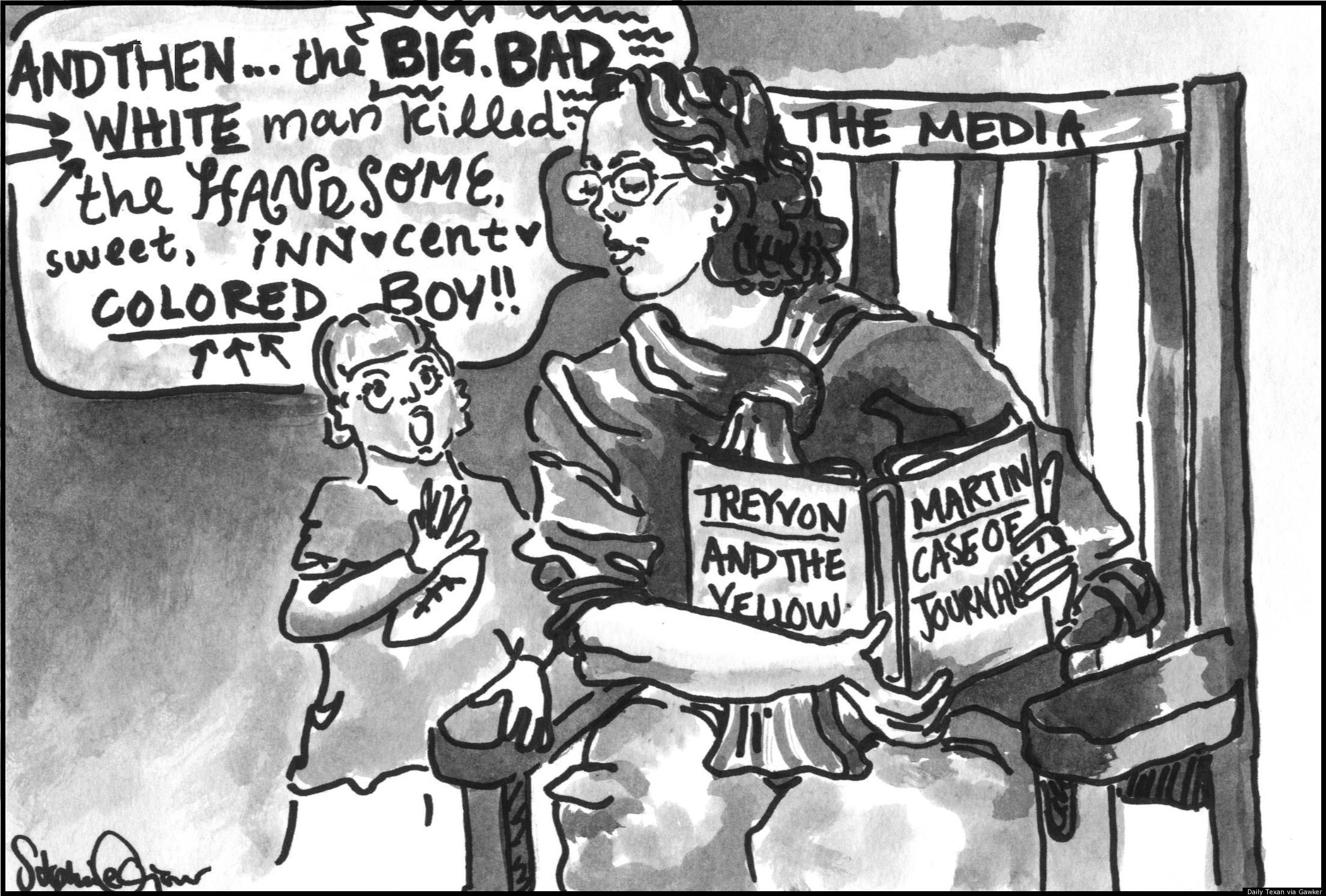 UPDATE, 5:15 p.m., 3/28/12:
"I apologize for what was in hindsight an ambiguous cartoon related to the Trayvon Martin shooting. I intended to contribute thoughtful commentary on the media coverage of the incident, however this goal fell flat. I would like to make it explicitly clear that I am not a racist, and that I am personally appalled by the killing of Trayvon Martin. I regret any pain the wording or message of my cartoon may have caused."
The Daily Texan's faculty adviser also made a statement about the controversy, but it has since been taken down.
Warren told Jim Romenesko that he took it down because he didn't think he was helping the situation.
Related
Before You Go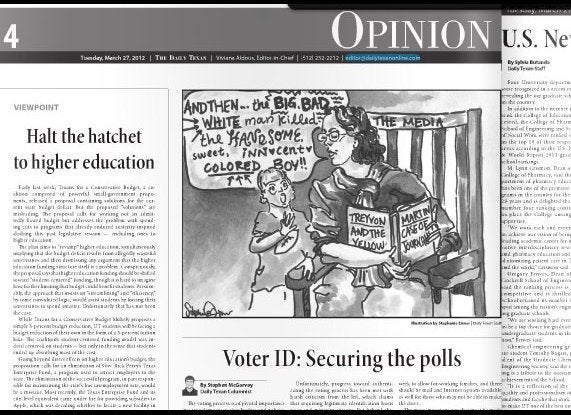 twitter reactions to ut trayvon martin cartoon
Popular in the Community