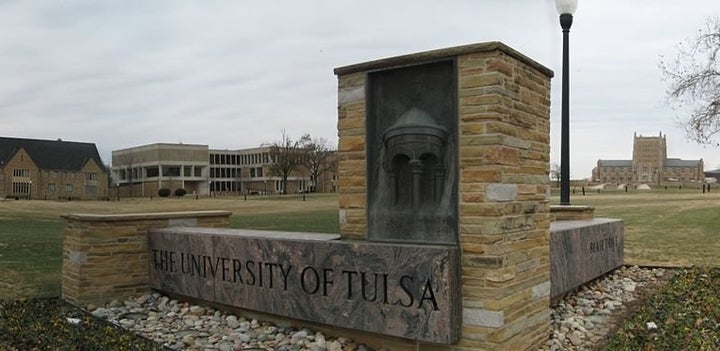 A federal judge on Friday threw out a former University of Tulsa student's lawsuit claiming the school mishandled multiple sexual assault allegations against a former basketball player she had accused of raping her.
U.S. District Judge Terence C. Kern shot down the lawsuit filed by Abigail Ross, saying a jury wouldn't buy her claims that the university, in Oklahoma, had predetermined the accused student, Patrick Swilling Jr., was not guilty before a hearing. The judge also said the university did nothing improper in failing to consider several previous sexual assault allegations against Swilling in Ross' case because the school was relying on its lawyer's advice.
Ross will appeal the ruling, her lawyer, John Clune, told The Huffington Post.
"I cannot let TU's bad behavior stand," Ross said in a statement. "If TU would do this to me, it would do it to any female student. I didn't ask for this to be my cause, but it is going to be now."
TU did not immediately respond to request for comment.
Kern's decision, if it withstands appeals, ends Ross' lawsuit, which had been scheduled to go to trial next week. The judge wrote that the university's handling of the rape report was "concerning" and failed to align with best practices. But he said Ross' claims were insufficient to present to a jury.
Schools are obligated to investigate reports of sexual assault under the federal gender equity law Title IX. Ross' lawsuit contended the school should have known Swilling posed a risk to female students, due to the previous allegations against him.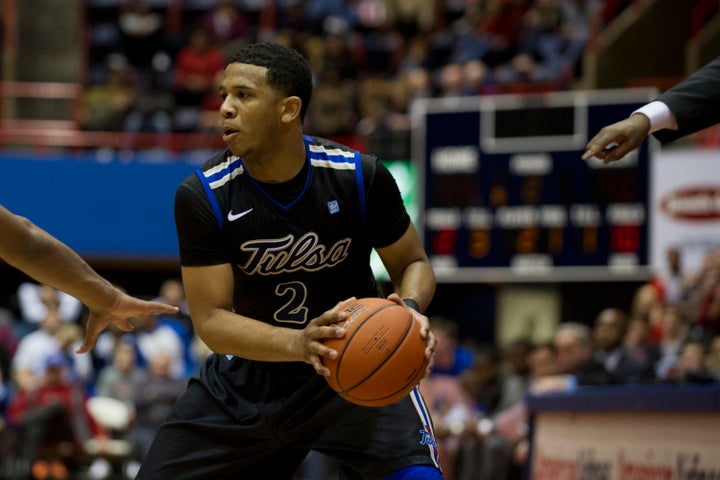 Swilling, for his part, said in an open letter in 2014 that some of the allegations were "a lie."
"I have feelings, I have a social life, I have dreams, I have goals, and yes I've made mistakes, but no I have never sexually assaulted anyone," Swilling wrote.
Ross' complaint that Swilling raped her Jan. 27, 2014, in his apartment was the fourth time he had been accused of sexual assault since 2012, when Swilling was a student at the College of Southern Idaho. After transferring to TU that year, a female soccer player accused him of sexual assault, and another woman said Swilling attempted to assault her, but was thwarted by her roommate.
Ross went to police and the hospital on Jan. 28, 2014, the day after she said the assault took place, and notified the school shortly after. She filed an official report with campus security on Feb. 11, and Swilling was suspended from the basketball team the following day. University investigators interviewed Ross and Swilling and scheduled a hearing for early March.
An attorney for Ross, however, complained that the school had failed to interview additional potential witnesses, according to court filings. The university agreed and postponed the hearing to conduct the interviews.
The next day, according to court records, Swilling's lawyer, Corbin Brewster, left a voicemail for Tulsa's director of basketball operations saying he had been informed by an assistant dean that Swilling "is cleared as far as the university is concerned."
The school found in Swilling's favor when it finally held the hearing later in March. Tulsa County District Attorney's office elected not to file charges against Swilling in April 2014.
Kern wrote in Friday's opinion that the voicemail didn't prove the school had decided to clear Swilling prior to the hearing.
"Ross has failed to show this call was anything other than a self-serving attempt to allow Swilling to rejoin the basketball team (which TU never permitted)," the judge wrote. "Most importantly, any inference a jury could glean from this phone call is squelched" by the testimony of the school's Title IX expert, Yolanda Taylor, who said she was the sole decision-maker in the case. Taylor said the prior assault allegations against Swilling should have been considered, but the school's lawyer advised otherwise.
The school's actions, said the judge, weren't "clearly unreasonable."
CORRECTION: This article initially said Ross reported she was raped several weeks after the alleged assault. It has been updated to note she first spoke with police the day after the encounter.
Popular in the Community