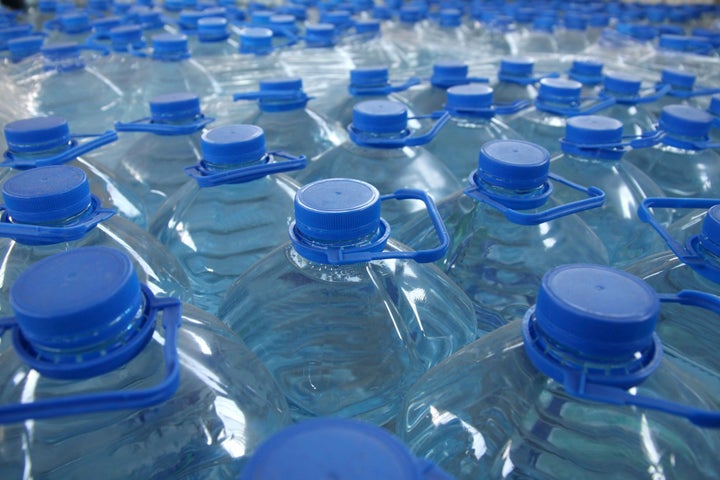 A ban on bottled water at the University of Vermont actually increased the number of bottles sent to the trash, and caused students and staff to drink more unhealthy beverages, a recent study found. In response, the university is working on new approaches to get students to drink more water.
The study, by UVM nutrition and food sciences professors Elizabeth R. Berman and Rachel K. Johnson, was published online in the peer-reviewed American Journal of Public Health in May.
"The bottled water ban did not reduce the number of bottles entering the waste stream from the university campus, the ultimate goal of the ban," the professors concluded. "With the removal of bottled water, consumers increased their consumption of less healthy bottled beverages."
The university instituted a bottled water ban in 2013 following a vote in favor of it by the student government. The goal of the bottled water ban was that folks on campus would fill up their own, reusable bottles of water, and thus decrease the number of plastic containers dumped in the garbage. UVM was the first public university to institute such a ban.
When the bottled water ban went into effect, per capita number of bottles shipped to campus increased, meaning it did not decrease the number of overall bottles ultimately being discarded. There was then an increase in the number of beverages shipped to campus rated unhealthy by the Nutrition Environment Measures Vending Survey, while healthy beverages sent to campus decreased.
"Because it appears that many bottled water consumers instead decided to purchase other bottled beverages, the best result, nutritionally, would have been for them to select calorie- and sugar-free options, such as seltzer, unsweetened tea, or diet soda," the professors said in their study's conclusions. "However, the data suggest that some consumers increased their consumption of calorically sweetened drinks, such as soda and sports drinks, which could add to their liquid calorie and added sugars consumption, thus increasing the risk of weight gain."
"This ... suggests that many consumers who previously drank bottled water replaced bottled water with sugar-free or sugar-sweetened bottled beverages," the researchers added.
However, a working group of faculty, staff and students is developing ways to make water a more "convenient choice" on campus in response to the study. The university plans to begin providing free cups to fill up water in retail dining outlets on campus and will implement a new standard requiring at least half of beverages sold by UVM Dining be a healthy option. It's also working on installing new soda machines at campus eating spots.
Related
Popular in the Community