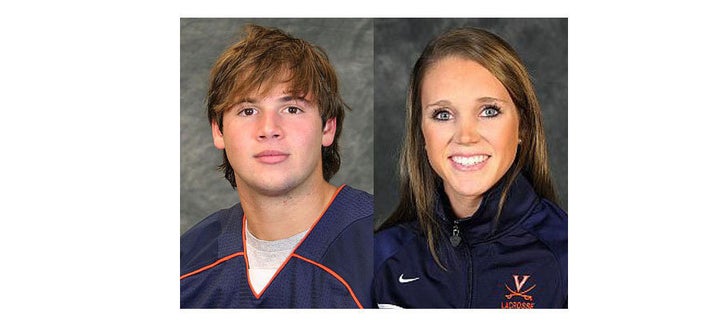 The murder of University of Virginia lacrosse standout Yeardley Love has shocked the normally tranquil town of Charlottesville.
George Huguely, a UVA senior and lacrosse player for the men's team, has been charged with her murder. Both were set to graduate this month.
Police were called to Love's apartment at 2:15 a.m. Monday morning. They found the 22-year-old dead with evidence of physical trauma. Huguely, a former boyfriend, was arrested hours later.
According to the New York Times, the town -- and the two successful lacrosse teams -- have been rattled by the crime.
"This is just an incredible story that has taken a life of its own because it's so tragic," [Charlottesville Police Chief Tim] Longo said. "Everyone who has children can relate to the families of what these young people are going through. These young people were literally on the threshold of their futures. That dramatically has changed."

The top-ranked Virginia's men's lacrosse team is expected to be the top seed heading into this month's N.C.A.A. tournament. The women's team is in the top five and considered to be a strong contender to advance to the national semifinals.
Popular in the Community