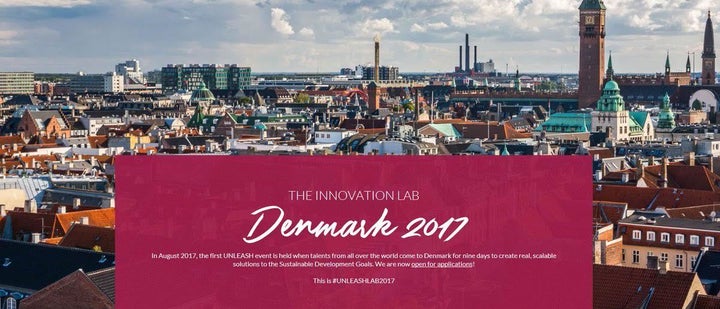 What is UNLEASH ?
UNLEASH is a global sustainability initiative that will bring together young leaders, experts, and entrepreneurs annually to accelerate breakthrough solutions for the 17 Sustainable Development Goals (SDG). They aim to do so by engaging young talents in problem-solving and by providing the support needed for bringing the best ideas into real projects. This 9 day event will take place in Denmark this August. This year, UNLEASH will focus on 7 themes : education, energy, food, health, sustainable consumption & production, urban sustainability & water.
What makes this initiative particular ?
The recent United States' withdrawal from the Paris Agreement undermines the international coalition in its effort to fight what Jason Bordoff (Columbia professor and former climate adviser to Obama) calls 'one of the most global problems'. As citizens, this situation invites us to defend common interests & human values. It also demonstrates that citizens need to be more involved in fighting climate change and global challenges without necessarily counting on their government. Moreover, many major cities support the Paris Agreement and demonstrate that 'global problems can have local solutions'. Thus, civil society can play an important role, in particular young people, who represent a significant part of the world population. And that makes UNLEASH interesting: it relies on youth as actors of change. Regarding our power as citizens, I highly recommend you watch below an excellent TED Talk by Eric Lui, founder of the Citizen University and author of several books, including 'You're More Powerful Than You Think: A Citizen's Guide to Making Change Happen'.
How does UNLEASH plan to make it?
UNLEASH isn't one among many conferences on the Sustainable Development Goals, but a laboratory to bring ideas and develop them into concrete projects. It proposes a response to the critics of the SDG, considered to be too vague and difficult to implement, by :
Selecting young leaders, academics, entrepreneurs, intrapreneurs, and technical experts from across the globe in the 20-35 year old age group from more than 165 countries;
Partnering with 50+ companies having a core business interest in delivering solutions for the SDGs;
Involving 150+ academic institutions, think tanks and research centers with data and knowledge to support solutions;
Providing capital and advice to top solutions thanks to philanthropic foundations, business angels and venture funds;
Reaching regional and local incubators to implement solutions.
The UNLEASH team also wants to 'build the world's leading platform for innovative, scalable solutions to become a global hub for disruptive solutions to the SDG'. It is essential to pool efforts in order to be more efficient. Indeed, there are a large number of non-governmental organizations (NGOs) across the world working on development that share common values and work toward identical, sometimes complementary goals. Accompanying NGOs and making them working together are crucial issues. There is no concrete structure that ensures global collaboration, implementation, monitoring, controlling and evaluation of NGOs development projects worldwide. Breaking down silos between different fields and stakeholders is also an important aspect to achieve development projects.
How do they plan to implement solutions after the event? Executive Director Henrik Skovby (Dalberg Group) & Flemming Besenbacher (Carlsberg Foundation) chairman of UNLEASH announced a collaboration with the World Bank's IFC, Financial Times, and Dalberg, to 'establish a seed fund and communications platform to support the follow-up and implementation of the best solutions initiated and advanced during UNLEASH.' Furthermore, The United Nations Development Program (UNDP) and a wide range of global partners will support implementation locally.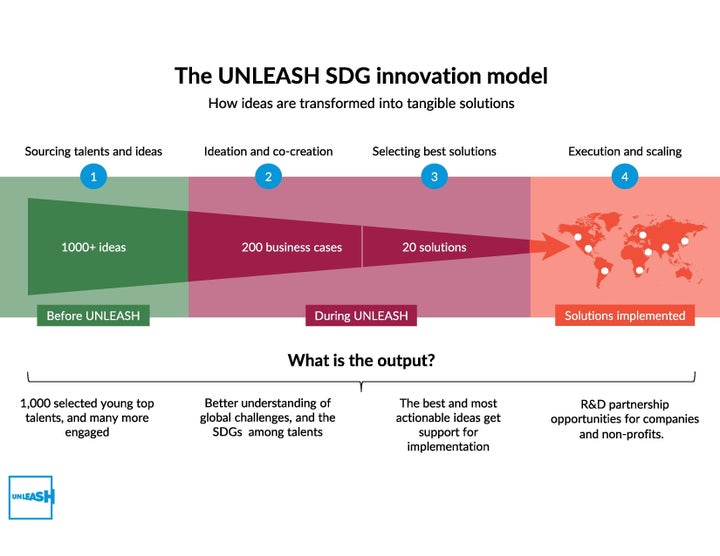 Who supports this innovative lab?
UNLEASH is supported by 'a global consortium of actors across sectors, including the United Nations Global Compact, Dalberg, Microsoft, Deloitte, Novo Nordisk Foundation, Carlsberg Foundation and more than 150 knowledge and talent partners from all around the world' including Masdar Institute, The Yunus Social Business, One Young World and Bill & Melinda Gates Foundation.
I have been selected to attend this innovative lab as a young leader. I will keep you posted during the event, let you know how workshops are going and what projects we are working on. If you have ideas & innovative solutions you want to share, please leave a comment on this article or drop me a note on Twitter (@RadouanTorkmani).
Related
Popular in the Community