Vicki Taufer of V Gallery found a niche in photographing pets and families with pets. Over the past 17 years Vicki has gone beyond photographing cats and dogs to include horses, birds, cows, snakes, guinea pigs, and lizards as her clients. Vicki teaches other photographers how to photograph pets in her CreativeLive course, Pets and People Photography. Here, Vicki shares some of her tips for getting started in pet photography and growing a pet photography business. Even if you are not focusing specifically on pet photography, if you photograph people in any capacity you will likely be asked to include a pet in a session at some point so it is useful to add a few skills in working with pets to your arsenal.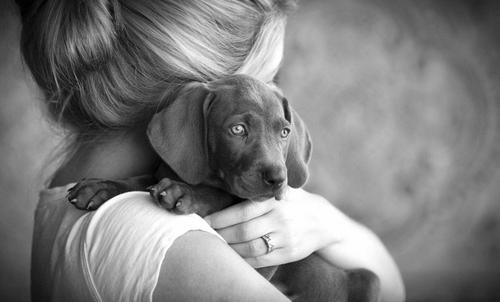 1. Create the market

When V Gallery decided to grow its business in pet photography, they started building relationships and creating displays with other businesses who cater to the same clientele. For example, dog groomers, doggie daycare, and pet boutiques are great businesses to partner with. They even started an event called "Dog Days of Summer," where money and dog food raised from photographing people's pets was given to a local animal shelter. This event resulted in free advertising from local press as well as getting people excited about having their pets photographed. They ended up creating clients for life, who come back year after year to have their pets photographed.
2. Offer a great experience
One of the best ways to offer the best experience is to have a consultation and talk to your client ahead of time to plan the session. Make sure you allow enough time to get to know your client and their pet and for them to be comfortable before starting to photograph so that the session doesn't feel rushed. Always let the owner know that they should come prepared to be in the shoot, even if they are planning on their pet being photographed alone. Besides offering more opportunity for sales, the client may need to be in the photo to help hold the pet still. If the owner really doesn't want to be in any photos, try something creative like just showing part of their face, arms, or legs. When you provide a great experience and the session is fun, that feeling will always be associated with the imagery. This helps both with sales and with creating a data base of repeat clientele.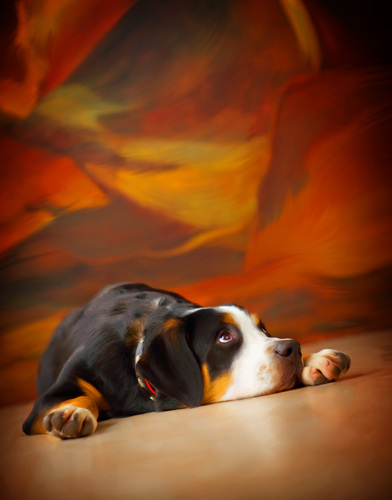 3. Be prepared, flexible and ready for anything
It is important to be organized and have plenty of toys, squeakers, treats, and water available. If possible, have an assistant, even if you normally don't have an assistant when shooting just people. This is especially important if photographing multiple pets together or pets that may normally not get along, like a cat and a dog. Pets are just like toddlers in that the moment may last a second and you have to be very fast with the camera. Also keep some cleaning supplies on hand, in case the pet has an accident. Consider using easy-to-clean backdrops and furniture and have multiple choices to compliment the image with matching or contrasting colors with the pets eyes, fur, or even an outfit the pet may be dressed in.
To be prepared, talk to your client to learn certain words that the animal will react to, ask the client to have their pet groomed before a photo shoot if they are normally groomed,. And recommend that high-energy animals get exercise before the shoot. Also ask owners to bring some of their pet's favorite toys and snacks. Don't be afraid to make silly sounds if you need to get a pet's attention -- you are making photos rather than video so no one will ever know how ridiculous you sounded.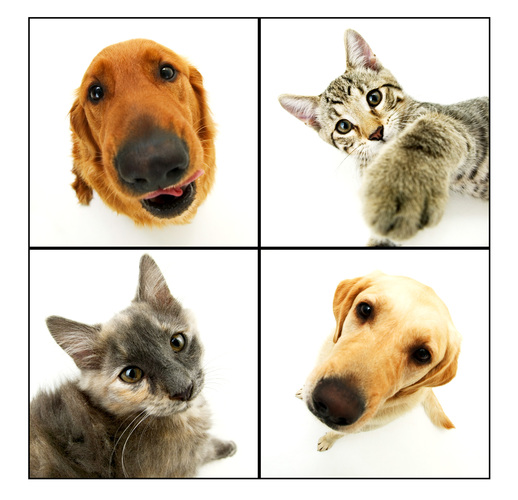 4. Don't forget the outtakes
Sessions with pets often don't always go as planned, so be aware of your surroundings and what is happening at all times. Sometimes the best shot happens when you capture something you weren't expecting. A client and their pet may be interacting when they think you aren't watching or a new puppy might start running towards you while the family is sitting on a couch in the background. The most meaningful photos may come from such moments. Vicki call this relaxed style of photography, The Art of UnPosing.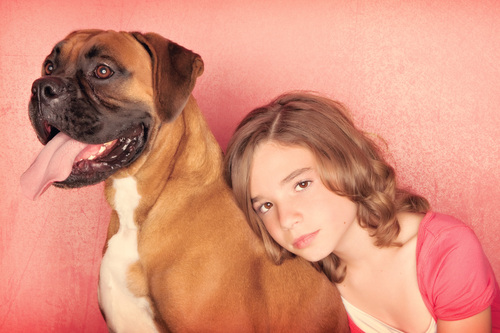 Have fun with depth of field, different lenses, and different angles. Vicki often photographs while lying on the ground at the pets eye level, or standing on a ladder photographing from above. She loves using depth of field for shots that focus on the pet in the foreground and the clients in the background. It is great to offer your clients variety. Vicki mixes things up by shooting a few up close wide-angled images and some detail shots, such as the feet of the client and pet. Vicki uses both natural light and strobes for her pet sessions, both on-location and in the studio. For on-location shooting it is best to find an outdoor location that is more private so you don't have to worry about distractions for the pet. One great option may be the client's home. The animal will be more comfortable in their surroundings and you will have access to locations and props that may be more meaningful for your client. To prevent a dog from running off chasing a squirrel, a fenced in yard may be your best option.
One of most important things to a successful session is having fun. Your attitude will directly affect your client's attitude. Pets are also very good at sensing your mood. I believe it's important to put our energy into things we enjoy and believe in. If you are a photographer and love animals, it only makes sense to consider adding pet photography to your business - you will naturally excel at it because you will be having fun while you work and creating a great experience for your clients.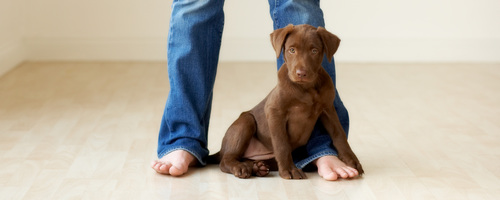 Go ahead and try your hand photographing Fido -- or a more exotic pet. Your clients will love your newfound skills in getting both two and four legged family members in the photo.
All photos Vicki Taufer / V Gallery and used with permission.
REAL LIFE. REAL NEWS. REAL VOICES.
Help us tell more of the stories that matter from voices that too often remain unheard.