Forget that old axiom, because great minds don't necessarily think alike -- and that's a good thing. When two creative people from utterly different walks of life connect, the resulting exchange of ideas can help to move society forward in ways we never dreamed possible.
We've partnered with Kia Sportage to highlight some of the most intriguing mind melds and collaborations of the past few years. These duos are doing their part to make the world a better place by illustrating that other saying -- two heads are definitely better than one.
The Frenemies: Ted Olson And David Boies Join Forces For Marriage Equality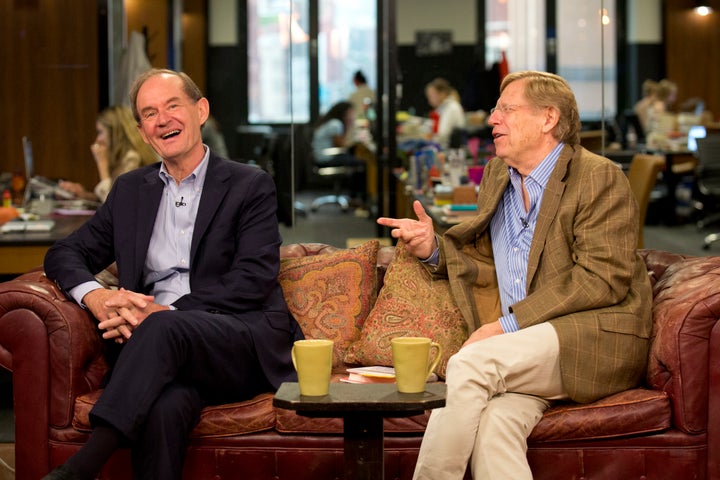 After the legendary lawyers faced off in late 2000, no one would have blamed Ted Olson and David Boies if they kept their professional relationship strictly limited to exchanging obligatory holiday cards.
The two litigators, respected titans of their field and political polar opposites, were drafted to argue Bush v. Gore, an unprecedented legal battle for the highest office in the land and one of the most notorious court cases of modern American history. After they spent weeks racing back and forth between Florida and D.C. hearings to decide the fate of the Sunshine State's too-close-to-call ballot results, the U.S. Supreme Court delivered Boies, who represented Vice-President Al Gore, a stinging defeat at the hands of Olson, who argued in George W. Bush's favor.
This history made the would-be adversaries' next Supreme Court matchup all the more shocking -- in 2013, Olson and Boies stood shoulder-to-shoulder in the fight for marriage equality. They co-represented the plaintiffs in Hollingsworth v. Perry, an appeal to their earlier successful challenge to Proposition 8, a California law banning same-sex marriage.
As a Democrat with socially liberal views, that Boies participated in the Prop 8 case seems natural. But for Olson, a Republican with a laundry list of conservative bona fides, his departure from party orthodoxy made instant headlines -- which was all part of their "go big or go home" strategy. By taking every chance to publicize their high-profile, odd-couple pairing, the two helped to propel their cause to the forefront of the national discussion taking place, changing hearts and minds.
This time, Supreme Court justices let their 2010 win against Prop 8 stand, making both Olson and Boies winners. Experts credit these and other cases with touching off a wave of state-level challenges -- including one that they teamed up on in Virginia -- to same-sex marriage bans, ultimately culminating in the Supreme Court's historic June 2015 legalization.
The Green Dream Team: Jia Haixia And Jia Wenqi Cultivate Life Against All Odds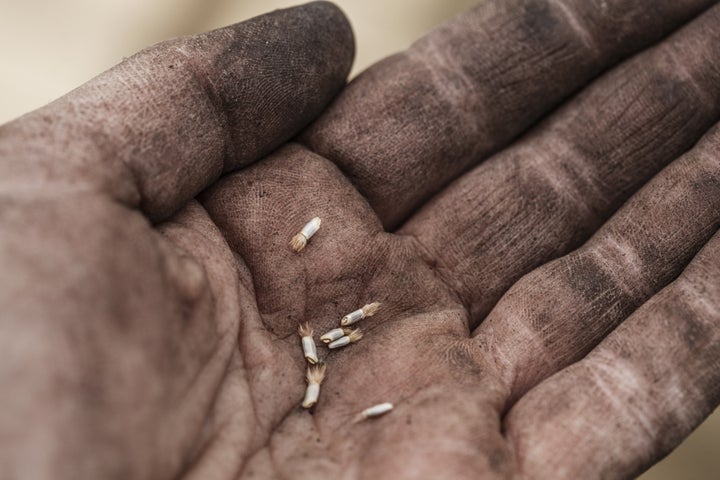 Jia Haixia and Jia Wenqi are two 50-something men on a mission in their hometown of Yeli Village in northeastern China. Every day, they walk to a 7.5-acre plot of land on the outskirts of town that they lease from the government for the purpose of planting trees. With no money for saplings, they trim cuttings from adult trees (Haixia shimmies his way up the trunks). They plant methodically, Wenqi plunging the plough into the dirt with concentration. It's a run-of-the-mill operation, but for two surprising exceptions: Wenqi has no arms and Haixia is blind.
The two started down this unlikely path in 2002 after hearing that the government would pay a stipend to anyone who planted trees on the once-barren riverbank. More than 10 years later, they've successfully planted more than 10,000 trees. Though they have yet to make big money from their efforts, they have become enthusiastic about the environmental upside to the work.
Haixia and Wenqi found an ingenious way to work together in a country that has limited employment opportunities for the disabled. Wenqi, a double amputee since he was electrocuted by an errant live wire when he was 3, gives Haixia a boost up when he needs to climb and leads him as they walk. Haixia -- who lost sight in his left eye due to a congenital cataract and in his right eye due to a factory accident in 2000 -- hands his friend whatever he needs. It's a seamless process, as Haixia puts it in an interview: "I am his hands, he is my eyes."
The Music Mashup: Esther Bejarano And Microphone Mafia Face The Holocaust Through Hip-Hop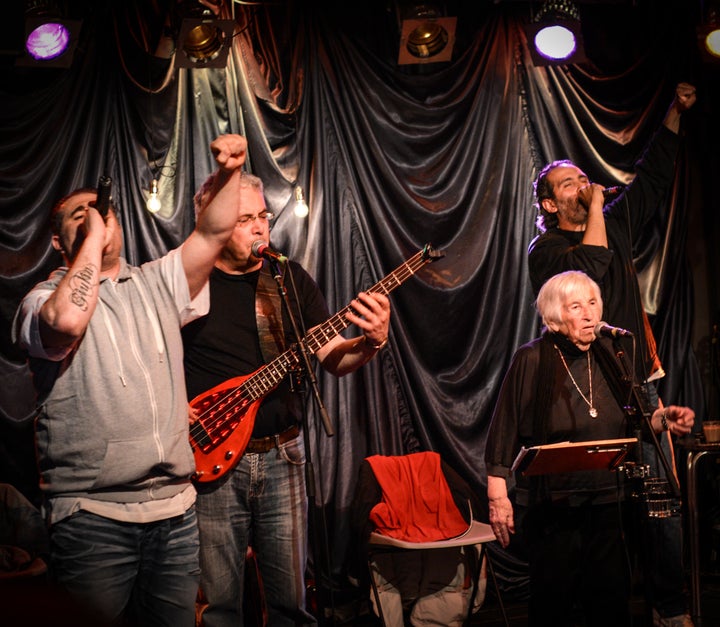 The petite, snow-haired Esther Bejarano, a 91-year-old grandmother living in Germany, isn't anyone's idea of a hip-hop artist -- it would seem safe to say she won't be starring in "Straight Outta Berlin" anytime soon. And yet, for the past seven years that's just what this unflappable Holocaust survivor's been doing: putting her own remarkable spin on the German rap game.
Perhaps it's not such a stretch for Bejarano, considering that she has been around music her whole life, sometimes in very dark circumstances: She is one of the last surviving members of the Auschwitz Girl's Orchestra. In 1943, the then-teenager was deported to the Auschwitz-Birkenau concentration camp, where she soon became a member of the musical group. The Orchestra had the grim task of entertaining SS officers and playing for new arrivals heading unknowingly for the gas chambers.
Bejarano carried this terrible history with her as she escaped death and rebuilt her life. But she doesn't want to keep it hidden. Rather, she has taken every opportunity to tell her story and fight intolerance in her later years, especially as she began to note stirrings of present-day fascism in her country. So when Microphone Mafia, a group of two German rappers, contacted her with a unique opportunity to pair up (well, "trio up," technically), allowing Bejarano to engage with her target youth audience, she couldn't turn it down.
Their multilingual music dips in and out the past and present, weaving, for instance, Yiddish songs of yesteryear with rap passages reflecting on current struggles. Scores of concerts and several albums later, Bejarano had this to say of their improbable collaboration, in an NPR Berlin interview: "We are three generations, we are three religions. And we will show the people we can live together, we can make music together, and now they are my family."
The Futuristic Designers: Ted Southern And Nikolay Moiseev Shoot For Infinity And Beyond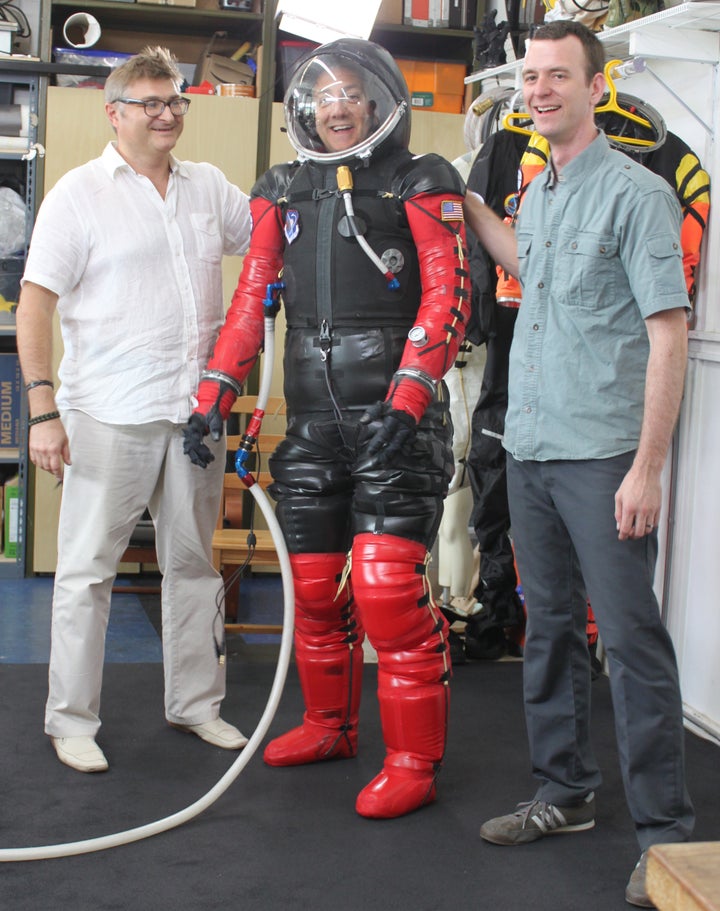 What does a Victoria's Secret Angel have to do with space travel? More than you'd think.
In 2007, Ted Southern was a successful artist looking to broaden his horizons. As part of his MFA thesis, the designer, whose work credits include whimsical Cirque du Soleil costumes and the famous gravity-defying wings for the annual Victoria's Secret fashion show, decided to enter a NASA contest. Thanks to a lingering legacy of secrecy among companies and countries involved in the space race, the bulky, unwieldy designs of the, um, interplanetary garment industry was in serious need of a creative reboot.
NASA's Centennial Challenge sought to crowdsource innovation outside of the agency, tasking participants with the creation of the "next generation of space traveling gloves."
Unfortunately, Southern's reach for the stars came up short. But though he lost the inaugural contest, there was a silver lining: meeting Nikolay Moiseev, a fellow participant who had logged over 20 years working in the Soviet Union and Russia as a spacesuit engineer. The two kept in touch, and decided in 2009 to try their luck again with the NASA challenge -- but this time as a team, and with much better results. By combining their unique expertise on material design and construction, their precision gloves snagged second place, outperforming NASA's technology and winning a $100,000 grant.
The funding allowed Southern and Moiseev to start Final Frontier Design, a Brooklyn-based space garment manufacturer capitalizing on the burgeoning commercial space-travel industry. Next stop for their designs? Mars, they hope.
Kia Sportage is dedicated to exploring what you're most passionate about. Time to hit the road and impact your community, be it on or off-line.
Calling all HuffPost superfans!
Sign up for membership to become a founding member and help shape HuffPost's next chapter