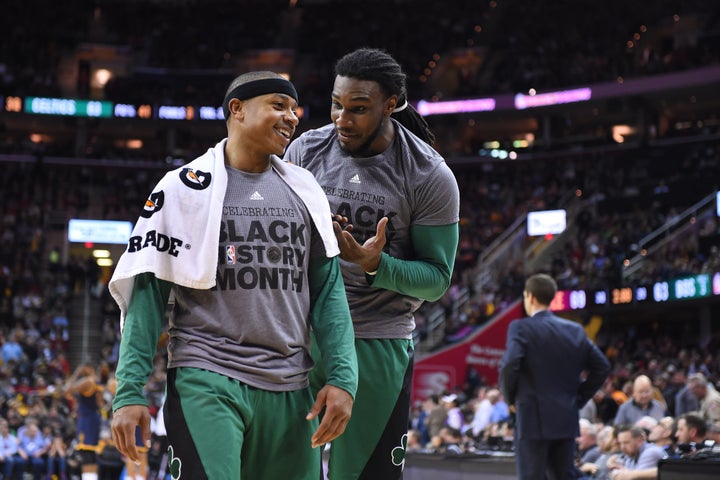 The old adage that winning cures everything may be true, but losing can be an eye-opening experience as well.
In the case of the 2013-14 Boston Celtics, a 25-57 campaign under the lead of first-year NBA coach Brad Stevens was a telling sign of what was to come. Despite the frequent losses, one thing became clear: Stevens commanded respect because of his ability to quickly earn the trust of his roster. The talent may not have been there yet, but the brand of basketball -- quality offensive sets and physical defense -- was already firmly in place.
Last season, the team made improvements (consider the Jordan Crawford experiment beforehand) particularly when GM Danny Ainge finally got the point guard he had unsuccessfully sought out in free agency: 5-foot-9 playmaking dynamo Isaiah Thomas, whom he acquired from Phoenix minutes before the 2015 trade deadline.
The results have been impressive. Boston improved its win total by 17 games before falling in the first round of the playoffs. This year, with the 27-year-old Thomas earning his first All-Star appearance, the Celtics have compiled a 33-25 record, trailing just Cleveland and Toronto in the east.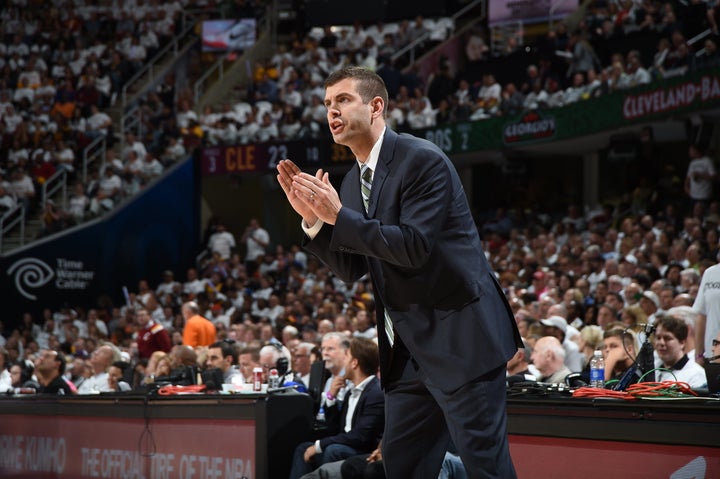 It sounds simple, but one of Boston's best traits is effort -- a staple of Stevens' past Butler teams, but not necessarily a staple of most NBA teams.
"The biggest thing is this team plays for each other and not just with each other," Thomas told The Huffington Post. "We play as hard as possible and I think that's the difference ... between our team and everybody else."
Thomas, averaging 22 points and 7 assists despite starting the season on the bench, is correct in his analysis, but his ability to push tempo and control the game has also enabled the Celtics to run more. Their pace of play has increased nearly 3 full percentage points from last season to this season. The result has been an improved offensive rating, with crucial contributions from the perennially under-the-radar Evan Turner; rapidly progressing third-year center Kelly Olynyk (ESPN's real plus-minus has him at plus-4.0 points per 100 possessions); and sabermetrics All-Star Jae Crowder (14 points per game on 53 percent 2-point shooting).
Ainge shrewdly elected not to deal anyone before last week's trade deadline.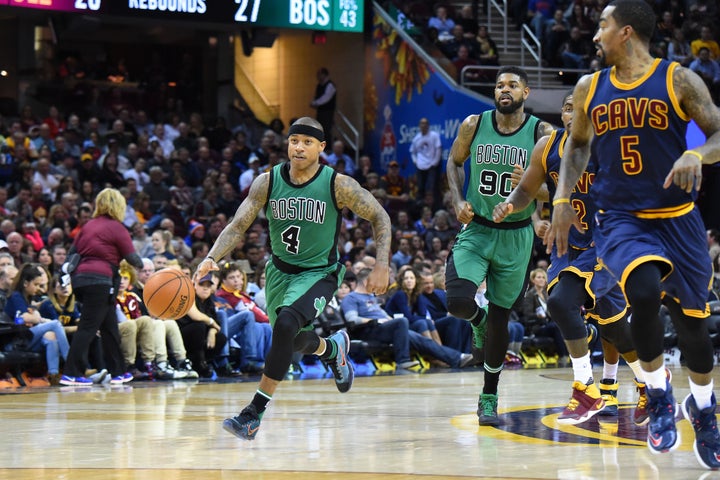 All of this has made a suffocating Celtics defense -- the hallmark of both of Stevens's Final Four teams at Butler -- that much more effective. Boston, with recent wins over both the Cavs and red hot Clippers, ranks fourth in field goal percentage against. Maybe more importantly, it completely locks down the long ball, ranking third behind stalwarts Golden State and San Antonio in the increasingly important category.
To be sure, such a feat at this level requires strategy. But even more so, it requires tremendous effort.
"We're more like a college team," Thomas says. "We're gonna bring it each and every night."
Calling all HuffPost superfans!
Sign up for membership to become a founding member and help shape HuffPost's next chapter