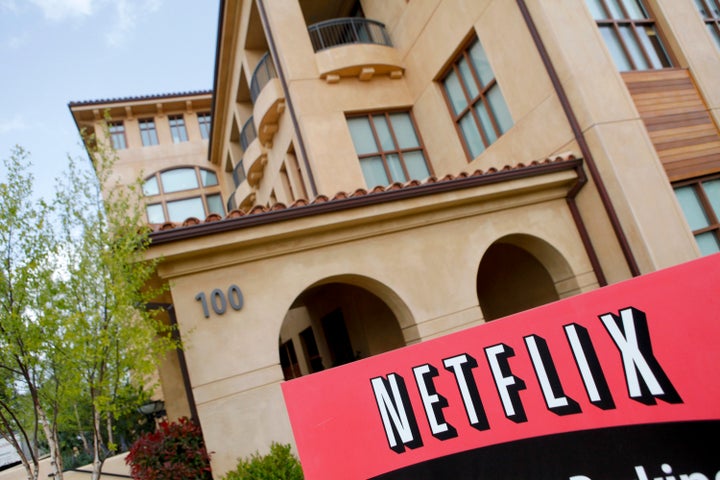 Netflix announced "unlimited" parental leave this summer, telling most employees -- men and women -- they could take up to a year off after they have a kid.
It's clearly an amazing amount of time. But the bigger question for Netflix has been: Would anyone actually take a full year off from the streaming media company?
Here's our first bit of evidence that the answer is no, at least for men: A Netflix engineering manager named Casey Rosenthal took to LinkedIn last week to write about his decision to take eight weeks off after the birth of his son in December. He said he's considering taking more time throughout the year.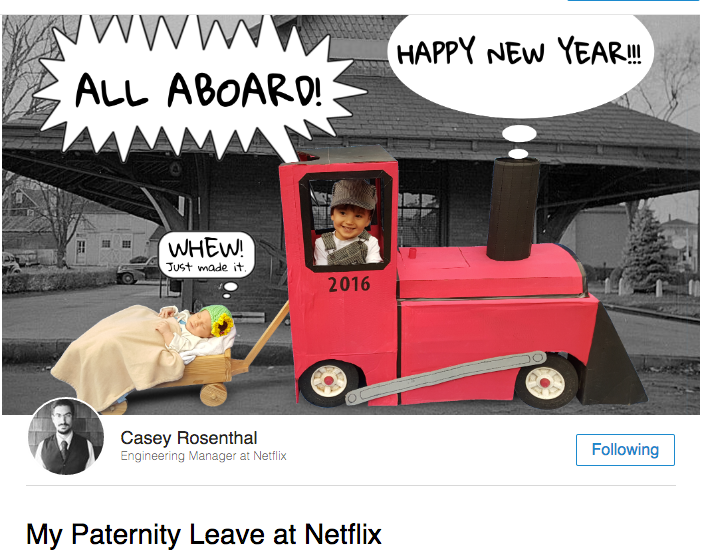 "I am leaning toward two weeks on / two weeks off for the next few months and seeing how that goes," Rosenthal writes. He goes on to talk about the benefits of being home with his baby, describing their nonverbal interactions as "the most wonderful conversation I could ever imagine, with a tiny human that I will love for the rest of my life." He also expresses eagerness to get back to the office and work.
Rosenthal is following in the footsteps of other new tech dads, like Facebook chief executive Mark Zuckerberg, who are actually going public with their paternity leaves. They're helping spread the message that paternity leave is a good thing -- and that it won't kill your career.
A Netflix spokeswoman didn't have much to add to Rosenthal's account, except to say: "We really want to give employees the time and freedom to figure this out for themselves."
The streaming media company is known for giving its employees "freedom and responsibility," and also offers workers unlimited vacation time and doesn't even require them to itemize expenses.
The knock on "unlimited" vacation is that workers wind up taking less time off than they would if you gave them a set amount of days off.
Still, any amount of paternity leave taken in 2016, beyond a week, is impressive.
Most working fathers don't get the opportunity to take a significant amount of paternity leave. Columnist Ron Lieber at The New York Times estimated last year that only about 14 companies in the United States offer at least 10 weeks paid time off to fathers.
That's not a lot. Most companies do not give men and women equal amounts of paid leave. JP Morgan, for example, last month beefed up its leave for "primary" caregivers to 16 paid weeks off, up from 12. Nonprimary caregivers, presumably a lot of men, get two weeks.
And it's not clear if any men actually take as much as they're offered. Zuckerberg only took two out of the four months Facebook offers new parents. But at least he's sending the message to Facebook's male employees that they need to do more.
Lieber argues that as more working fathers come out publicly and talk about their leaves, the stigma will gradually vanish. That'd be nice.