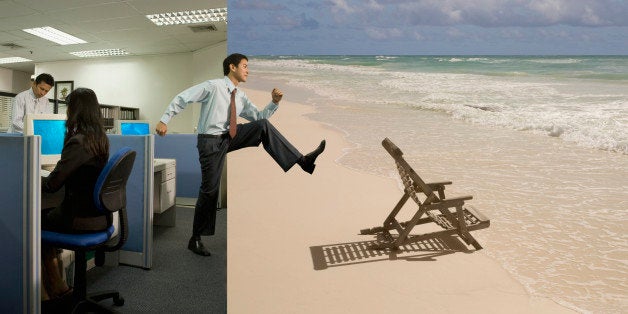 American workplaces aren't always the best when it comes to encouraging their employees to take time off -- and American workers, in turn, aren't so great at taking their earned time off.
Only 77 percent of employers offer paid time off, with the average American worker receiving just two weeks of paid vacation per year (as compared to six weeks in France) and six days of company holidays. And according to a 2012 Hotwire survey, they'll leave an average of nine vacation days unused each year. Plus, when employees do go on vacation, over 60 percent stay plugged in and continue responding to work emails during their time off.
As a radical response to the American "war on vacation" and in a bid to attract the best employees, more and more Silicon Valley tech companies are offering a slew of new and unusual perks, ranging from errand-running services to organic catered lunches to unlimited vacation time.
The 300-plus employees working for productivity app Evernote enjoy not only unlimited paid vacation days, but also a $1,000 vacation stipend when they take a week or more off, according to the San Francisco Chronicle. Another tech company, Udemy, even took its employees on a "workation" trip to Turkey, where the team completed their tasks on a boat in the Mediterranean.
Such policies may be getting more popular, but they're not exactly new: Netflix has had an open vacation policy since 2004, and with 2,200 employees, it's one of the largest companies to offer the perk.
But the idea of unlimited vacation might really be too good to be true. MIT Management professor Lotte Bailyn wrote in a Quartz blog that these policies may be confusing to employees, who might be worried about getting the right amount of time in and hesitant to take what they feel they need.
"Unlimited vacation time may sound wonderful in theory, but in reality, less is more," Bailyn writes. "Too much choice is restrictive and confusing."
The situation is also compounded by the fact that more than eight in 10 Americans say that they're stressed at work, citing an unrealistic workload as one of their top stressors. And there's a good chance that an employee who already feels that they can't keep up with their work won't feel comfortable taking off for a long weekend or a longer trip.
"When there's no clear guidance on how much time off is okay, people could actually end up taking less," the Washington Post's Jena McGregor wrote in August. "Combine a sputtering economy that has people concerned about their jobs and any workaholic managers, and you could be left with a workforce uncertain enough about what's acceptable that they leave even more time on the table than their peers who have traditional vacation policies."
Despite the fact that a growing body of research has shown vacations to boost well-being and productivity, many companies still haven't created an infrastructure in which their employees feel that they can take the time they need.
With any vacation policy, what's important is that managers acknowledge that when it comes to sustainable high performance, taking time off is critical -- and that they foster an environment of respect and trust where workers feel that they can take the time they've earned.
"Taking more time off is counterintuitive for most of us. The idea is also at odds with the prevailing work ethic in most companies, where downtime is typically viewed as time wasted," Energy Project CEO Tony Schwartz recently wrote in the New York Times. "[At The Energy Project], our basic idea is that the energy employees bring to their jobs is far more important in terms of the value of their work than is the number of hours they work. "
Related
Before You Go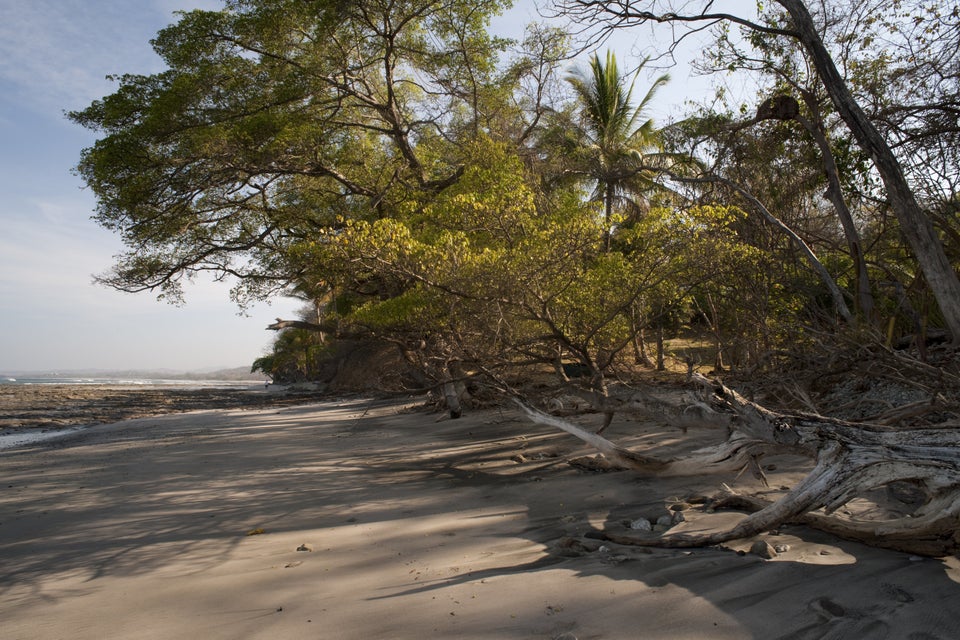 10 Relaxing Destination For Stress-Free Solo Travel