As a New York transplant from Florida, I needed some soft sand between my toes and an ocean breeze to survive city living. After over an hour on the train and a walk down to the Coney Island boardwalk, I realized a litter box and a Yankee Candle would suffice—well, it would if it wasn't for the smell of corndogs and cheap thrills in the air. Coney Island is, arguably, Brooklyn's most bizarre pocket, but this attraction's history reveals an even stranger side.
With easy access from New York City, Coney Island was a major vacation destination between the 1880s and World War II. In its heyday, nothing was too eccentric, too big, or too outlandish. Three major parks—Luna Park, Steeplechase Park, and Dreamland—all competed for visitors, taking advantage of the public's fascination with the unknown, from distant lands to tragic disasters.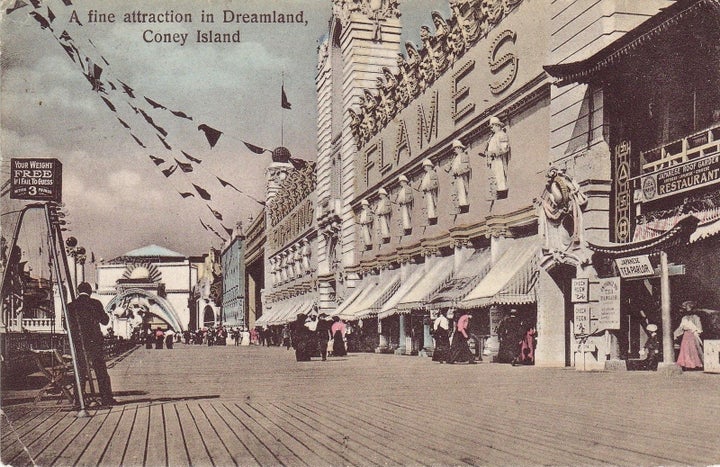 Over 2,000 people were employed at Dreamland's Fighting the Flames, where performers reenacted what it was like to be a firefighter—from hitching live horses to the fire engine to extinguishing a real fire. They also made dramatic rescues as trapped "victims" jumped from a blazing building's windows to the ground.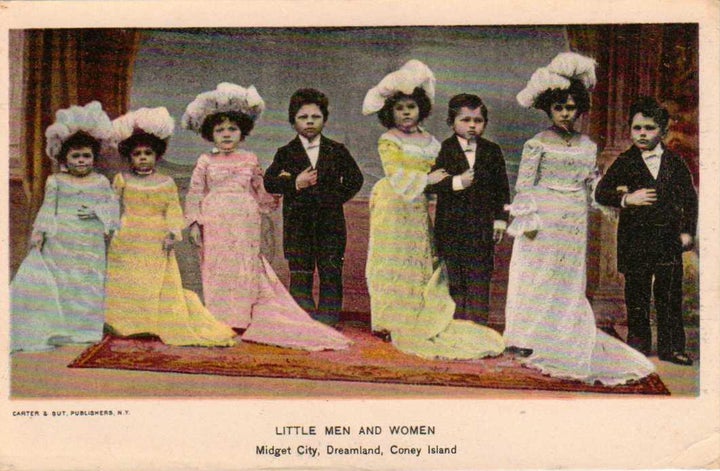 Midget City, or the Lilliputian Village, was Dreamland's miniature town populated by over 300 little people. Villagers actually lived on-site and functioned as a community in their built-to-scale world. They had their own police and fire departments and even performed their own acts, such as the Tom Thumb Circus.
 On September 8, 1900, a Category 4 hurricane ripped through Galveston, Texas, killing more than 6,000 people and causing a 15-foot storm surge that flooded and destroyed the city. Only a few years later, a re-creation of the disaster drew crowds at Coney Island. A mechanical cyclorama dramatized the flood, destroying a replica of Galveston before the audience's eyes.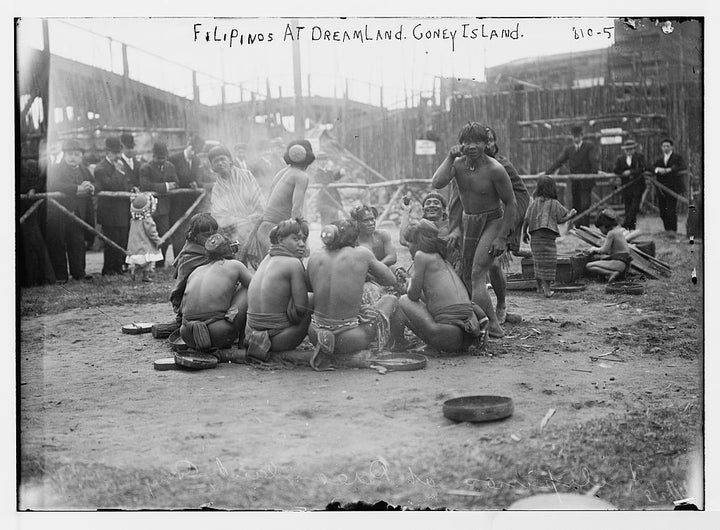 Feeding into the fear and amazement of the unknown, one of Luna Park's most popular attractions was the Igorrote Village. Imported Filipino tribesmen, women, and children lived in a replica village and presented a sensationalized version of their customs. As headhunting was not an option, the Igorrotes dined on a daily dog feast, slaughtered before the crowd and cooked in a large pot.
This boat ride entered Dante's Inferno and featured a flaming whirlpool, which seemed to suck riders down into the depths of Hell. Unfortunately (and ironically), Hell Gate is to blame for the great Dreamland fire of 1911, burning the park to the ground.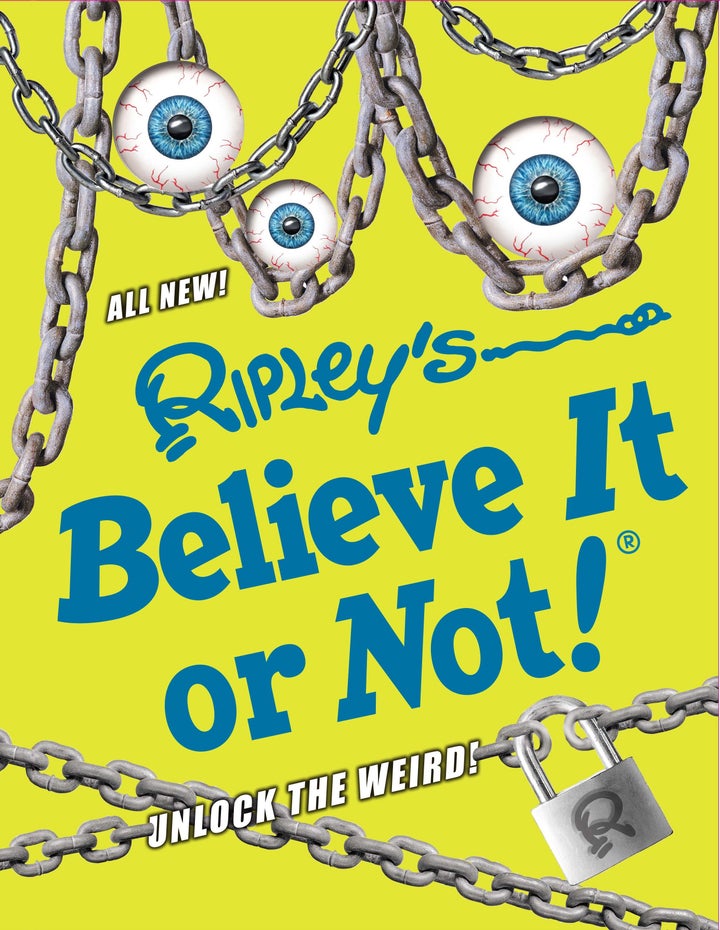 Another Year, Another All-New Ripley's Annual
Ripley's has spent the past year collecting the most unbelievable stories from around the world, filling our latest annual, Ripley's Believe It or Not! Unlock the Weird!, to the brim with fantastic, fun, and even freaky features. This post takes an exclusive inside look at a feature from Unlock the Weird! For more on Coney Island and other oddities, check out Unlock the Weird!, on sale September 6th at all major booksellers!
Unlock The Weird: Meet The No-Arms Guitar Hero
Calling all HuffPost superfans!
Sign up for membership to become a founding member and help shape HuffPost's next chapter