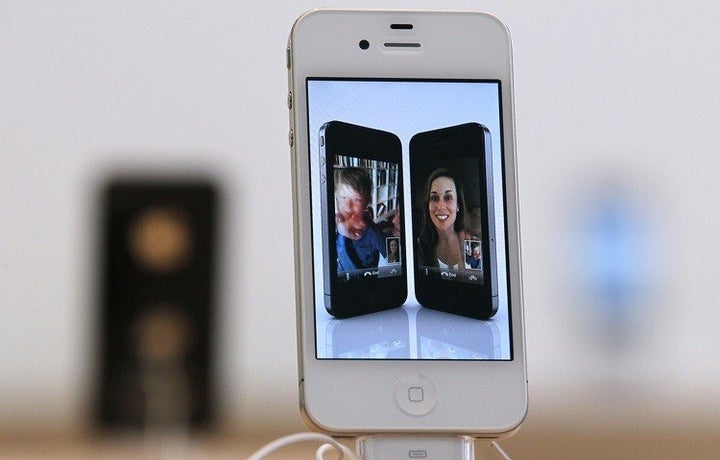 Visitors at the online Apple Store can select from a 16GB unit for $649 or a 32GB unit for $749. Customers can choose from either white or black flavors.
Available only in the U.S., the unlocked devices are GSM-compatible, meaning users can place calls on either AT&T's network or T-Mobile's without having to sign a two-year contract for either carrier. The catch, however, is that the unlocked iPhone won't support T-Mobile 3G download speeds.
"[D]ata transmission on the T-Mobile network will occur over the slower EDGE protocol because the carrier's 3G network is incompatible with the iPhone," Apple Insider points out.
Earlier this year, AT&T announced its plans to acquire T-Mobile USA from Deutsche Telekom for $39 billion. If that deal is approved by regulators in the coming months, there will be just one GSM carrier in the U.S., and the need for an unlocked iPhone 4 will be diminished.
For now, Apple bills the unlocked device as an ideal companion on trips overseas.
"If you don't want a multiyear service contract or if you prefer to use a local carrier when traveling abroad, the unlocked iPhone 4 is the best choice," Apple's description of the device reads. "It arrives without a micro-SIM card, so you'll need an active micro-SIM card from any supported GSM carrier worldwide."
This could mean cheaper rates for U.S. iPhone users who make calls while outside the U.S.--great news for vacationers who rack up massive phone bills by placing calls on local networks in foreign countries.
However, Technologizer sheds light on another crucial caveat: an unlocked device costs about $450 more per year than a locked version with a two-year contract.
"Here's how the total cost breaks down, assuming you choose the cheapest voice and data options and stick with AT&T for two years," writes Technologizer. "Locked AT&T iPhone 4 minimum cost: $1758.76 ($199 for a 16GB phone, plus two years of voice and data at $64.99 a month) [...] Unlocked iPhone 4 minimum cost: $2208.76 ($649 for a 16GB phone, plus two years of voice and data at $64.99 a month)."
If you don't take your iPhone on frequent trips outside the U.S., an unlocked device might not be the best choice for you. But if you're a frequent flyer fed up with high roaming charges, then you might want to consider Apple's offer.
Share your thoughts about this latest offering from Apple via our QuickPoll.
Support HuffPost
The Stakes Have Never Been Higher
Related
Popular in the Community