Susana García-Robles leads the Multilateral Investment Fund (MIF)'s investments in seed and venture capital funds, and designs programs in social innovation and entrepreneurial ecosystems. She also advises the MIF general manager on issues of strategy and business development.
For years, Latin America and the Caribbean has been looking for the right innovation model to replicate as a way to unlock capital for its entrepreneurs. Is it Silicon Valley? Israel? Korea? Boulder? Which model has the magic wand that will transform Latin America and the Caribbean and allow it to play with the "big guys": the United States, the United Kingdom, Israel, or Korea?
As an early observer, and having contributed since 1999 to moving the innovation needle in the region, I'm delighted to see a new change of mentality that should unleash access to capital in the decades to come.
I recall my frustrations years ago when in talking to governments, I'd hear their questions, always centered on the same concern: Could innovation, entrepreneurship, and venture capital be relevant to a region mired in poverty? Aren't they just entertainment for rich young people?
According to Endeavor, an organization known for its focus on high-impact entrepreneurship, gross domestic product (GDP) growth "was found to have a nearly-direct inverse correlation with extreme poverty rates. Because High Impact Entrepreneurs contribute revenues and production to their national GDPs more quickly than smaller ventures, this could indicate that promoting high-growth enterprises is an effective way to reduce extreme poverty."
Other very good points made in this study are:
high-impact enterprises can generate 100 times more jobs than a microenterprise
stable jobs that are equitably distributed help reduce poverty, and high-impact entrepreneurship efficiently generates these types of jobs
high-impact entrepreneurs' employees are paid better than employees of comparable jobs
rising income levels are related to lower poverty rates
Going back to my initial question, I believe that the secret to transforming the innovation and entrepreneurship model in Latin America and the Caribbean is unlocking capital to solve social problems.
Let's look at the results achieved by some companies that have this approach of tackling social problems:
Fanor was a private university in northeastern Brazil, with 40 percent of its students from the base of the economic pyramid. It acquired two smaller colleges in the same region, increasing its offerings to 30 undergraduate programs and 10 postgraduate programs. A few years ago, it was sold to one of the largest education companies in the United States, at an internal rate of return higher than 70 percent.
Ecoflora develops bio-inputs and products derived from Colombia's rich biodiversity, providing innovative solutions for the food, personal care, and home-cleaning industries. In 2011, the company's agribusiness division spun off into Ecoflora Agro, through a sale to U.S. multinational company Gowan, returning more than three times the investment. Ecoflora involves local indigenous and farmer communities in the sourcing of raw materials (which they own) for its bio-inputs and products. The materials are produced through partnerships with local organizations.
Given these results, we must abandon the idea that companies with a triple-bottom-line approach--simultaneously helping people, respecting the planet, and obtaining profits--are not viable. Let's look at some relevant transformations in the last few years.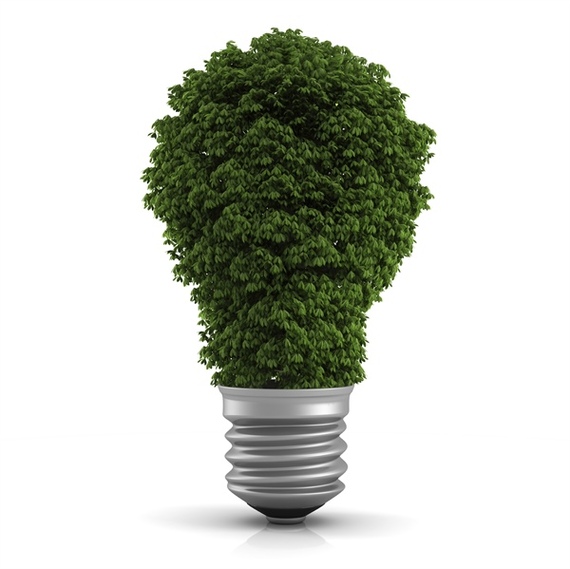 For a long time, multilateral financial institutions seemed to be alone in their efforts to find solutions to social and environmental problems. Then, in 2010, The Rockefeller Foundation, J.P.Morgan, and the Global Impact Investing Network (GIIN) placed the crucial issue of impact investment on center stage, claiming it as a new asset class. At first, some considered this a niche topic favored by nongovernmental organizations and big companies' social responsibility budgets. As years went by and more players joined this movement, talking about investing with impact and intentionality while seeking profitability slowly became mainstream. A consensus by the public and private sectors is finally taking shape: innovation, entrepreneurship, and access to early-stage financing all can contribute to pulling people out of poverty.
Separately, the Millennial generation has become part of the equation. For millennials who choose to become entrepreneurs, most of them are social innovators. Their starting point many times has been frustration with problems or needs in their communities, such as pollution in cities or deficiencies in schools. They see opportunities to "upgrade" traditional industries that are relevant for their countries, like mining and agriculture. They have a different approach to life overall: They feel confident that their actions can change the world.
Many fund managers, family offices, and corporations are already financing companies that produce goods and services to meet the needs of the poor and vulnerable, but they are not enough. To create a strong ecosystem for this type of financing, we need a mix of activities: support for specific initiatives to strengthen social companies; engaging angel investors' networks, accelerators, funds, and corporations to invest in social innovation, as well as providing strategic advice; and persuading all ecosystem players involved in early-stage financing to favor social innovation as the way to go.
Funds that expect to have a major social impact in addition to financial market returns have the potential to change the lives of many. They can invest in a variety of innovations--from financial instruments for people at the base of the economic pyramid, to the application of technology to education, to innovation in the copper mining industry--and thereby create or upgrade jobs; provide access to finance, health, and education; and reach beyond the big cities to more rural and poorer areas.
I want to leave all readers who are part of the investment ecosystem with this provocative question: In 2016, would you choose an investment driven only by financial gains, when you could choose an investment that is driven by improving peoples' lives, safeguarding the planet, and obtaining financial gains?

From the Multilateral Investment Fund Trends blog
Calling all HuffPost superfans!
Sign up for membership to become a founding member and help shape HuffPost's next chapter