Mainstream media is taking a head first dive into the realm of dreams and an ongoing attempt to unlock the meanings behind them. Denis Villeneuve's latest box office hit, Arrival, focuses on the interpretation of a forgotten language brought back to earth by extraterrestrials of a different universal realm. The main character reveals this through her dreams, or what some are saying, her premonition. The theme of dreams, their interpretation and major effect on everyday life is addressed in a number of hit TV series including USA Network's Falling Water, Adult Swim's Dream Corp LLC and Netflix's latest binge-worthy craze, The OA.
Does the interpretation and understanding of dreams have the ability to change the world?
The underlying question: how are scientists unlocking the secrets behind dreams? DreamsCloud, the social network for sharing dreams, has provided an answer in the form of an innovative research lab called Circadia Labs. The Austin-based facility is designed as a center of knowledge committed to exploring the untapped value of dreams. They analyze dreams through the lenses of computational linguistics, psychology, anthropology and computer science techniques such as machine learning and natural language processing.
In the absence of extraterrestrials, could this be the way to tap into the potential of dreams? The lab plans to partner with the broader scientific community to explore the relationship between dreams and a variety of health outcomes. Scientists have long believed that dreams help us work through past events, and even rehearse future events we might have some anxiety about. Perhaps early cues to illness diagnoses or signs of recovery from trauma will be present in our dreams. Exploring what used to be a "black box," despite taking up such a huge proportion of time in our lives could open a whole new world to us all!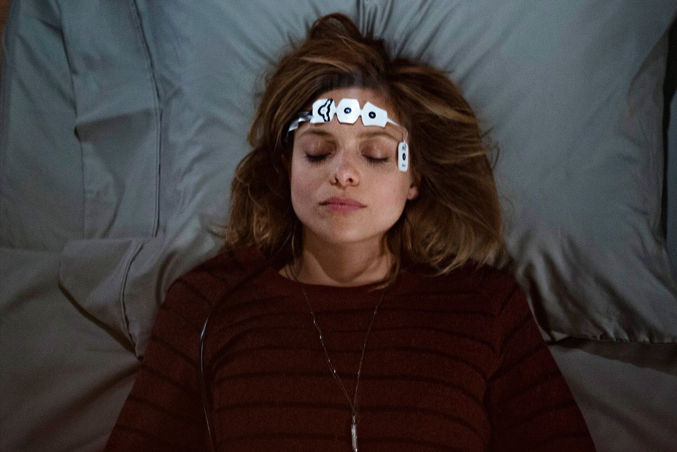 Photo Credit: USANetwork.com/FallingWater Lizzie Brocheré (Tess) Falling Water, Season 1, Episode 4 "Castles Made of Sand."
Calling all HuffPost superfans!
Sign up for membership to become a founding member and help shape HuffPost's next chapter
This post was published on the now-closed HuffPost Contributor platform. Contributors control their own work and posted freely to our site. If you need to flag this entry as abusive,
send us an email
.