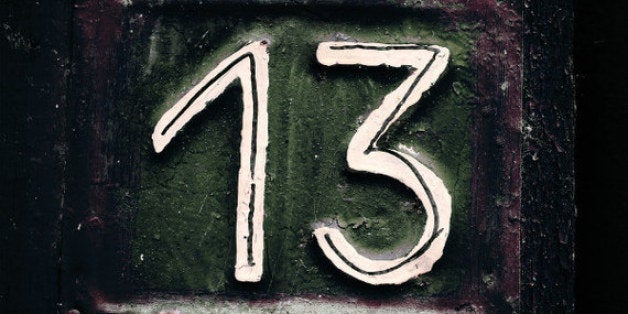 Next time you're in a hotel elevator, try to find the button for the 13th floor. There's a good chance that you won't be able to. Sound nuts?
For years, hoteliers have succumbed to good old-fashioned superstition when they've crafted their blueprints. And while the practice of "removing" the 13th floor--or erasing its traces--may seem a bit drastic, it can be partly attributed to a very real phobia. Specifically, triskaidekaphobia, which is an extreme suspicion of the number thirteen. To wit, Friday the 13th gets a bad rap as an unlucky day, but there are also folks who believe it's no coincidence that Princess Diana died at the 13th pillar of the Pont de l'Alma tunnel, or that the Space Shuttle Columbia disaster occurred on the 113th flight of the shuttle.
By removing the 13th floor, many hotel owners are simply making sure they don't alienate any superstitious clients. But is it worth the trouble? According to a 2007 USA Today article, 13% of Gallup Poll respondents would be bothered by a 13th floor room assignment. In the same article, hotel-industry veteran J.W. Marriott Jr. responded, "It was one of the first things I learned: Don't go to 13."
So, how does the practice hold up in a major city like Chicago? As one of the city's oldest hotels, the luxurious Palmer House Hilton still has its 13th floor. "A lot of older buildings still have the 13th floor, and the Palmer House Hilton is a 140 year-old-property, so it's tough to say whether the developers were even concerned with that at the time," adds a hotel customer service rep at the hotel. However, two blocks away at the 105-year-old Hotel Burnham, things are a little different. "There is no 13th floor here--it goes from 12 to 14," said a front-desk employee. "People don't really notice it; I think it's standard practice in Chicago. Honestly, I don't think I've seen a 13th floor [in the city]."
At the sparkling-new and much-anticipated Virgin Hotels Chicago, it seems as if no one is even batting an eyelash at the thought. "We actually do have a 13th floor, and we have 26 floors total in the hotel," says a customer service rep. Has anyone tried to change their 13th floor reservations there? "Not yet that I've heard of, but we've only been open two months," she said. Maybe the 13th floor is finally making a comeback.