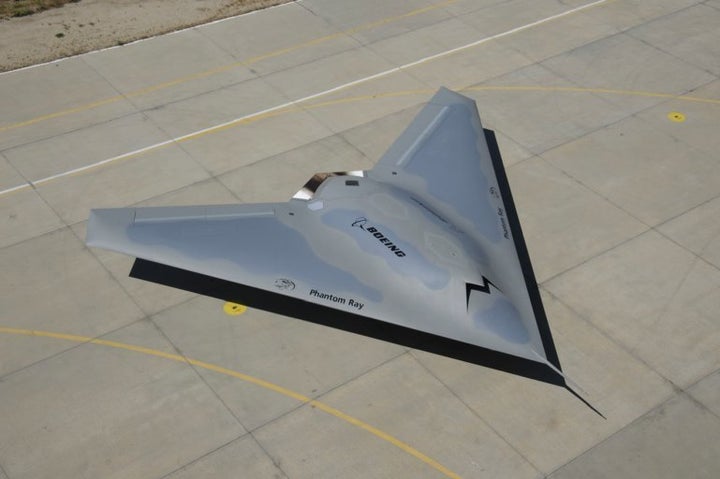 Unmanned Aircraft Systems are quickly becoming a relied-upon airborne platform for a variety of uses in the military and beyond. Civilian and recreational uses, as well as exploration, are also in the cards. "Drone science" is advancing behind this rapid acceptance of Unmanned Aircraft Systems, and the progressively desired applications at home (such as patrolling the Mexican border) of UAS are driving more dollars into development and research.
The world's leading global security companies like Lockeed Martin and Northrop Grumman along with government branches and agencies like the Army, Navy, Marines, USAF, DARPA and NASA, are pouring in billions of dollars for UAS development. Countries like Germany, South Korea, and Israel are getting into the drone action as well.
Not wanting to be left out, the Japan Defense Ministry has been working on a spherical UAS design that can be produced for only around $1,400. Maybe the U.S. government will take note, but probably not.
As far as the U.S. is concerned, the direction aviation is heading is unmanned - as the craft cost less than their manned counterparts and there are no pilots at risk of becoming casualties. There have even been discussions a single pilot could control up to four drones at once.
Ball drones, small UAS drones launched from larger drones, hummingbird drones, stealth drones, pseudo-satellite drones, moon sailing drones... the drone industry shows no sign of slowing, and aerial science R&D is in high demand.
So what does a future of UAS drones look like? What sorts of drone craft are in development? Take a look below to find out.
PHOTO GALLERY
Drones: The Future Of Flight
Calling all HuffPost superfans!
Sign up for membership to become a founding member and help shape HuffPost's next chapter