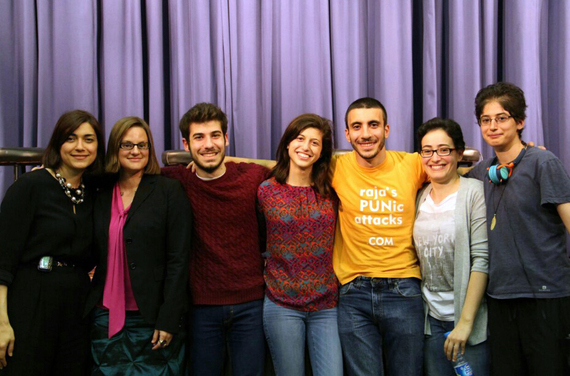 Something extraordinary happened Tuesday in Beirut. For the first time ever in Lebanon -- and possibly the Middle East -- several young people living with mental illness came forward before an audience of hundreds to tell their stories and raise awareness about mental illness. In a culture where mental illness is treated with silence and shame, these young trailblazers bravely shared their struggles and healing journeys to open minds and save lives. It was nothing short of revolutionary.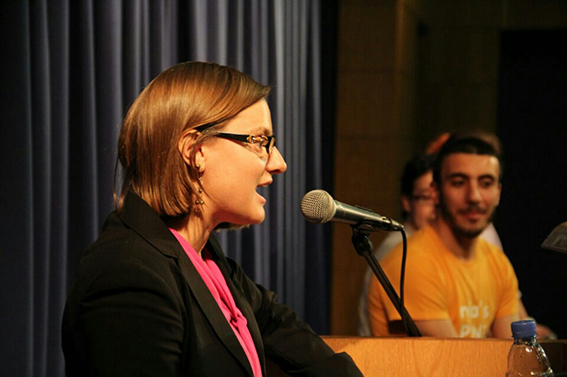 My inspiration for spearheading this new mental health initiative came from an unexpected source. While preparing to teach a workshop on physical disability in Lebanon, I asked my host if I should discuss mental illness too. "In Lebanon," he said, "we don't see mental illness as a disability, and we never talk about in public because it brings shame." As a mental health advocate and disability activist for over a decade, his words got me thinking about the lack of mental health advocacy and discourse in Lebanon. Since I had helped to direct a mental health awareness program for the National Alliance on Mental Illness (NAMI) while a student at Brown, I began to wonder if a similar program of empowerment might work in Beirut.
I knew I couldn't do it alone -- so I consulted former students of mine, like Hrag Vosgerichian, who graduated from the American University of Beirut to see if they would be interested in raising awareness about mental health in Lebanon too. With passion and vision, they got right to work and reached out to friends with mental illness in Beirut. For the name of our group, we chose the Arabic word WA3I ("awareness") to broadcast our message and mission. And on Tuesday night, we took to the stage at the American University of Beirut with psychologist Dr. Ghina Ismail to change the conversation on mental illness in Lebanon.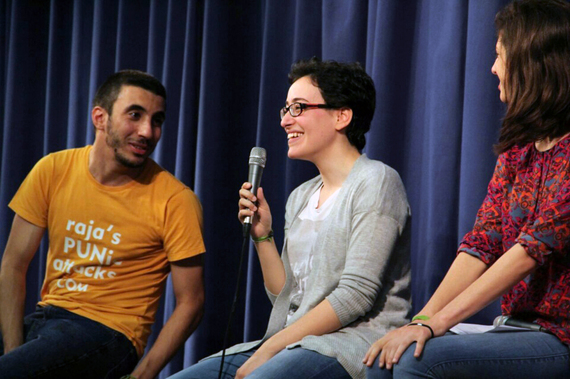 Raja Sabra, the brains behind the blog Raja's Punic attacks, spoke first about his experience of living with mental illness as a college student in Beirut. Struggling alone for years with the symptoms of OCD, it wasn't until he finally entered treatment that he began to understand his disordered thinking and find relief. Practicing yoga and mindfulness helped too. "If you do something you love," he explained, "it takes you away from what you're going through."
Next up was Natalie Abou Reslan, whose struggles with depression began when she was a high school student in Abu Dhabi. After entering therapy in college in Beirut, Natalie was able to stop hiding behind a "mask" of perfection -- a radical move in a society where plastic surgery is so ubiquitous you can get a loan for it. "What really helped me get through everything," she said, "was humor." Writing poetry brought solace too. From her journey with mental illness, Natalie has learned empathy, acceptance, and love. "I can still go on," she concluded, "and you can still go on too."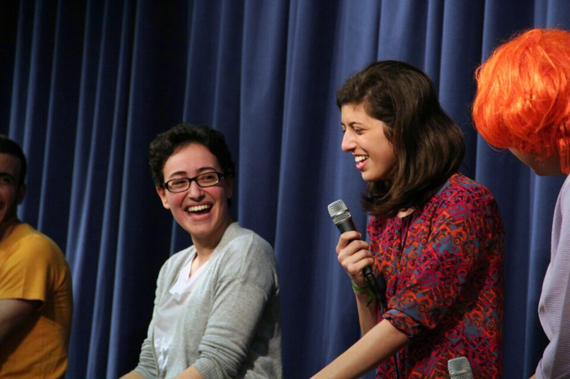 "I'm 20 years old," Loulwa Soweid began, "and I remember having OCD since 9 years old." As a child, Loulwa felt compelled to brush every tooth two times as a ritual before going to bed. Even in her dreams at night, she was haunted by the pull of her compulsions. Over time, with the help of her family, therapy, and medication, Loulwa began to feel free from the power of her compulsions. In a show of support, her twin sister Leah (who took the photos in this piece) named Loulwa's OCD "Steve" to help Loulwa see her disorder as separate from herself. In a sign of her generous spirit, Loulwa concluded: "I kinda like to think that I'm up here talking for other people who aren't ready to talk about their disorders."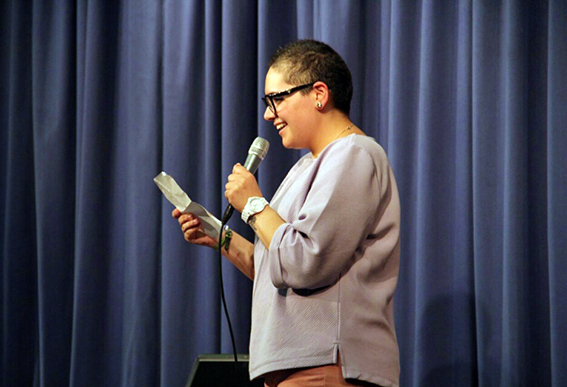 Our last speaker was Miriam Atallah -- a mental health pioneer in Lebanon for her "It Gets Brighter" video on trichotillomania. While using drama therapy on stage to perform her family's confused reactions to her compulsive hair pulling, Miriam also recounted trying the most popular form of "therapy" in Beirut -- partying hard -- before turning to professional help. At the end of her performance, the audience joined Miriam in voicing a public vow to say no to shame and yes to uprooting the mental illness stigma ingrained in Lebanese society.
Witnessing these four young mental health advocates share the highs and lows of their healing journeys, it was clear to all present that telling one's story openly and honestly is a sign of strength -- not weakness and shame. It is through the art of storytelling that we come to explore our selves and inspire individual and collective healing. Whenever we share our lived experiences without fear of judgment, it is a radical and revolutionary act. By daring to unmask mental illness in Beirut, these young speakers have just made it easier for others to reach out and get help. But there's still so much more work to be done -- we're just getting started.
To get in touch with WA3I in Beirut, please contact wa3ilebanon@gmail.com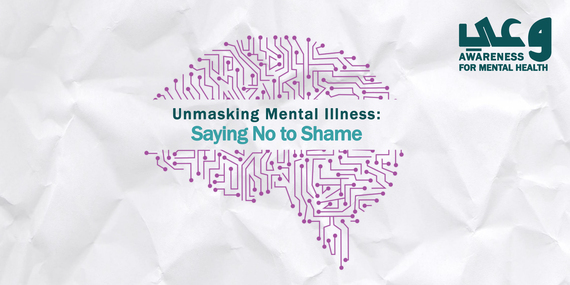 Related