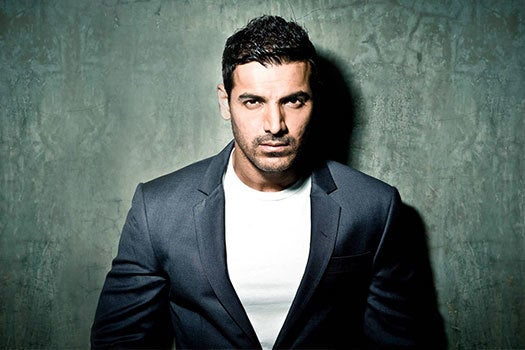 New Delhi, India: In an exclusive chat with UNODC Regional Office for South Asia's Samarth Pathak, India's popular film star and fitness icon John Abraham extends his support to UNODC's global "Blue Heart" campaign against human trafficking, and shares his views on some of the most pertinent issues facing the region.
The interview is part of UNODC South Asia's "Conversations" series and a special feature to mark the World Day against Trafficking in Persons.
World Trafficking Day: Championing Human Rights
John Abraham: "On World Trafficking Day, I support UNODC's call to 'act to protect and assist trafficked persons'. The mass migration and movement of refugees fleeing conflict and natural disasters across the world is a compelling and challenging human rights issue. It is truly sad to know that most people are never identified as trafficking victims and therefore cannot access most of the assistance or protection provided. I feel there is a need for the public, civil society and governments to act now to enhance protection and assistance to affected people."
Human Trafficking: Threat to Humanity
John Abraham: "Any kind of human trafficking is a serious threat to humanity. It is a violation of human rights and dignity. I hear about women and men being trafficked from their homes for sexual exploitation or to work as domestic helps in other cities and countries, and even young girls and children are not spared. It is so dehumanising! The root cause is vulnerability of people: due to poverty, conflicts, inequality and illiteracy. If these vulnerabilities can be identified and addressed, trafficking may be curtailed."
Healing the wounds: What do we do?
John Abraham: "I extend solidarity with victims of trafficking everywhere, and endorse UNODC's 'Blue Heart Campaign,' which has been at the forefront of international efforts against trafficking. I feel it is important to speak out more against it and create awareness, because often we turn a blind eye to these issues. Public at large must be educated on human rights. All of us need to inculcate a sense of humanity and basic human decency to ensure no fellow being is exploited this way. My only appeal is for people to have a heart, and end this inhumane practice by protecting, respecting and fulfilling the human rights of all people, everywhere. This is our shared responsibility."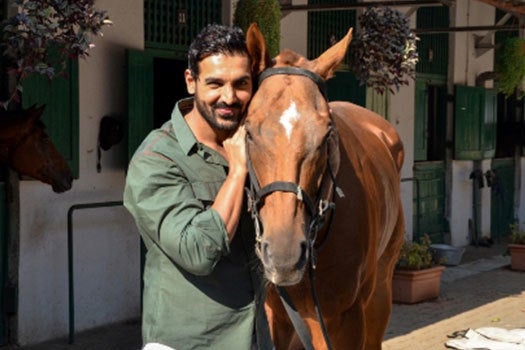 Mantra for Health: Sleep, Exercise and Food
John Abraham: "I believe health should be a way of life, not a phase in life. I think there are three important tenets to good health: good sleep, good exercise and good food. Without one of the three, we fall. Health should be your religion, and health should be something that you take care of in your everyday life."
The Youth Imperative: Saying No to Drugs
John Abraham: "I am concerned with the rampant drug use in our society today. It pains me to see youth and even children resorting to drugs and putting themselves at risk. I think whatever ups and downs come in life, one must have self-control and not harm themselves. Anyone who uses drugs not only affects his/her own self, but also the family and the community. My one advice to the youth is: face your problems and deal with them. But say No to Drugs. Not now. Not ever. I am anti-drugs 100% and feel it is important for people to stay healthy and clean--That is what I have tried to always convey through my life and films. To me, good health and staying fit is the greatest way people can help themselves. I am addicted to exercise, be it running, cycling, working out, or playing a sport. It's a simple mantra: Exercise your way to health and happiness. Stay away from drugs."
Combating Drug Use: Empathy vs Punishment
John Abraham: I feel that the focus should be on understanding and listening first. What we need is to punish drug peddlers and extend a patient ear to the users, especially children and the youth, to help them help themselves and say no to drugs. That is the first step to address the problem. I support UNODC's 'Listen First' campaign because I know one can never quit drugs till it does not come from within.
Addressing the Drug Crisis: Films as a Tool
John Abraham: "Films reflect life and vice versa, and they are an important medium to engage with those who abuse drugs. If you look at my films, 'Force' for instance, they carry a strong message against drug use. It is also due to films that so many youngsters now are becoming conscious of their health and bodies, and doing all sorts of activities to stay in shape. I think that is a wonderful example of how films can bring about a change. Unfortunately, some of our films also show the "other side" to reflect reality, but instead end up glorifying and legitimising substance abuse. People should realise that movies are fictional and not real. The only thing real is your health and happiness."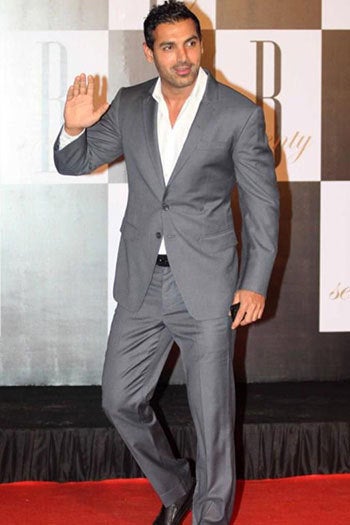 Corruption: The Enemy Within
John Abraham: "Corruption is like a disease that affects governance, progress and development of a nation. It weakens criminal justice system, education and health and increases inequality between people. Raising awareness on corruption and bringing perpetrators to book is imperative. Corruption exists because there is an erosion of values, ethics and goodness in people today. We must unite against corruption and the corrupt, and commit to end it wherever we can. Remember: those who give bribes are also as guilty as those receiving them. So stand your ground, and defeat corruption by speaking out against it in one voice!"
India: Vision for the Society
John Abraham: "I strongly believe in a society that doesn't overtly profess religion. A society that sees everyone as equal and I hope India will one day become corruption free."
UNODC in South Asia: Combating Organised Crime
John Abraham: "I support and appreciate the amazing work carried out by the United Nations Office on Drugs and Crime in South Asia. UNODC has a very instrumental role to play in addressing issues of transnational organised crime and promoting health, security and justice. I was associated with the UNODC's efforts in South Asia a few years ago, and it was revealing to see the scale and impact of their initiatives. I extend my best wishes and support to the team at the UNODC Regional Office for South Asia in their efforts against drug use, trafficking and illicit activities."
(Samarth Pathak is a New Delhi-based public advocacy specialist with a keen interest in human rights, international relations, politics and SDGs. His writings have appeared in The Guardian, Reuters Alertnet, Dawn, The Kashmir Times, Hardnews and The Asian Age. Views expressed are personal. Connect on Facebook and Twitter.)
Related
Popular in the Community