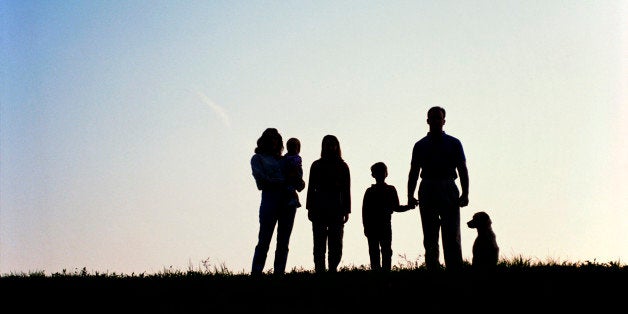 By Pamela Joshi

After my father was diagnosed with ALS, my mother developed pancreatic cancer. I was in my early 40s sandwiched between my parents and my children.
I worked long hours at the time, and was doing what many American parents do -- raising a family and working -- and loving both. As dedicated grandparents, my parents were part of the village that many working parents draw upon to raise their families. But now it was time to reverse roles.
I am the oldest daughter in a multigenerational immigrant American family. True for many Americans, and especially true in immigrant communities, living with or nearby grandparents is not just common, but also necessary.
Caring for family is a value prioritized side-by-side with hard work and careers. My parents refused to have their daughter quit work to care for them. Yet, paradoxically, they wanted family to be the most active caregivers. Who wants to be sick and at their most vulnerable amongst strangers? There were many unsaid, unsettling internal and family expectations.
Staring at the HR web site, I was overwhelmed by the lack of practical solutions that were affordable and would meet my family's individual needs.
HR websites basically mirror the limitations with U.S. policy solutions to help working families, particularly those who have kids and parents to care for and finance. According to the Pew Research Center, almost half of adults between the ages of 40 and 59 are in the sandwich generation, meaning they have a parent over 65 as well as children who live with them or who they financially support.
One option offered to working parents is family leave, sometimes paid, often unpaid. I read through all the information on my HR website and determined that I was eligible for unpaid leave for three months because of the Family and Medical Leave Act (FMLA) and I could come back to my same job. I could take the time all at once or on an intermittent basis.
This leave did not sound like much given my parents' prognosis and intense care needs. Since it was mostly unpaid, it was also quite unaffordable. Yet I was considered one of the luckiest workers near the top tier for family and medical leave benefits in the U.S. We needed care 24-hours-a-day when my dad could not walk, breathe regularly without a bipap machine or consistently swallow on his own. Then there was my mother's surgery, chemotherapy, radiation and the fact that she too also became bed ridden. In addition, I had my medical appointments and my children's health and school appointments to attend to.
During this care crisis, I was overwhelmed at the lack of affordable options that could adequately give me the time away from work to care for my parents in a way that respected their wishes, helped them live and laugh and also provided me time and emotional space to help them die with dignity.
Other countries offer their working parents family and medical leave that is of longer duration and at least partially paid. The U.S. is one of the wealthiest countries in the world, yet we are amongst the 112 countries (out of 145) that do not provide paid leave away from work to care for adult family members. We rank last in the list of nine industrialized countries that provide paid family leave for caring for elders -- just two states allow for this type of paid leave. Shame on us.
What's worse, not only does the U.S. rank so low on providing paid family and medical leave, but the unpaid leave that we do have, FMLA, is unaffordable to many working parents, particularly of my generation, who are financially responsible for their young children, and increasingly their older children and also their parents. In fact, only 50 percent of working parents are eligible for FMLA leave and many can't afford it.
Not only is unpaid leave not accessible to the average working parent, but the parents that do need it are the least likely to obtain it. Diversitydatakids.org shows that a lower proportion of Hispanic working parents are FMLA eligible and, even when they are eligible, they have lower family incomes that make unpaid FMLA leave impractical and completely unaffordable. At the same time, the Pew Research Center finds that a much higher proportion of Hispanic adults are simultaneously supporting both their parents and their children, meaning they will likely be the most in need of paid family leave and the least likely to be FMLA eligible or able to afford it.
So, how did my story end? I would like to say that I took advantage of FMLA, which provided the time I needed to be away from work to care for my parents. But that's not what happened. It was not financially feasible and could not last long enough. In addition to an extensive care team, another relative moved in with my parents while I took a pay cut and changed jobs that allowed a more flexible schedule. This gave me the time and bandwidth to get through the worst of my parents' illnesses, enjoy the best times when they felt good enough to go on adventures, and be by their side, caring for them through their passing.
With President Obama's recent executive order that extends paid sick leave to federal contractors and a recent U.S. Department of Labor conference on the future of paid family leave, this is a time to celebrate the accomplishments of America's workers and working families. So, let's celebrate the companies that do better than the minimum FMLA. Let's also take a step forward by passing the FAMILY Act that provides partial paid family and medical leave. We can ensure that everyone who requires paid family leave has it including our children for those times they will need to care for us. Even though we may not want it, the sandwich generation, in particular, needs it.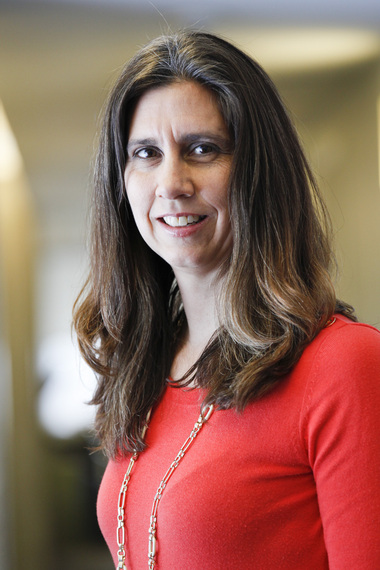 Pamela K. Joshi is the associate director of the Institute for Child, Youth and Family Policy at the Heller School for Social Policy and Management at Brandeis University and a senior research scientist. She studies working conditions and its effects on family life. She is also the policy research director of the data-driven policy and indicator project www.diversitydatakids.org, a unique resource to monitor the health and well-being of children, funded by the Robert Wood Johnson Foundation and the W.K. Kellogg Foundation.
Calling all HuffPost superfans!
Sign up for membership to become a founding member and help shape HuffPost's next chapter