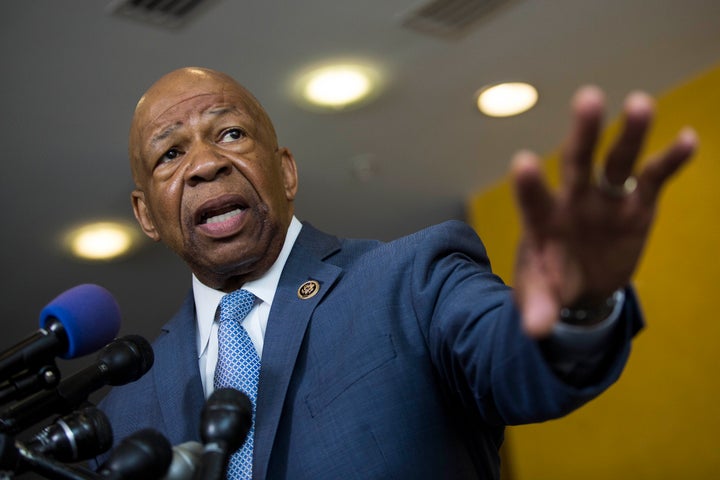 WASHINGTON -- Unpaid interns in most states aren't covered by the same workplace discrimination and harassment laws as employees, but some House Democrats are trying to change that.
Three lawmakers introduced a trio of bills Tuesday aimed at closing loopholes that exclude unpaid interns from protection. The Civil Rights Act doesn't currently cover such workers because they aren't compensated and therefore aren't technically employees. Workers must receive "significant remuneration" in order to have recourse through federal law.
"There should be no legal grey area when we are talking about preventing sexual harassment and discrimination in the workplace," Rep. Elijah Cummings (Md.) said in a statement.
The bills, which Cummings introduced along with Reps. Bobby Scott (Va.) and Grace Meng (N.Y.), would prohibit unpaid interns who work for federal or state governments or private-sector companies from being discriminated against on the basis or race, sex or religion. Under the Democratic proposal, an intern who faced such discrimination could sue in court based on the Civil Rights Act.
Young unpaid interns may be less likely to complain about discrimination or harassment than more seasoned workers since they're trying to get their start up the career ladder. Meng said in a statement that the proposal was intended to protect people who are just entering the workforce and may be particularly vulnerable.
"A negative experience like this can be devastating to young interns as they start their careers, and these types of incidents can have terrible impacts on their futures," she said.
The odds of the three bills passing are slim. Democratic proposals don't have much of a track record in the GOP-controlled House, and Republicans have been reluctant to pursue any legislation that could lead to more lawsuits against businesses. Nonetheless, when asked about the legislation, a spokesman for Republicans on the House Committee on Education and the Workforce said, "We are always open to discussing ideas intended to guard against discrimination and harassment in the workplace."
A handful of states have moved to protect unpaid interns where federal law currently does not, as The Huffington Post has previously reported. So far, a half-dozen states and the District of Columbia have passed laws protecting unpaid workers from sexual harassment or discrimination. The most recent was Connecticut, where last month Gov. Dan Malloy (D) signed legislation that was approved unanimously by the state's House of Representatives.
Popular in the Community