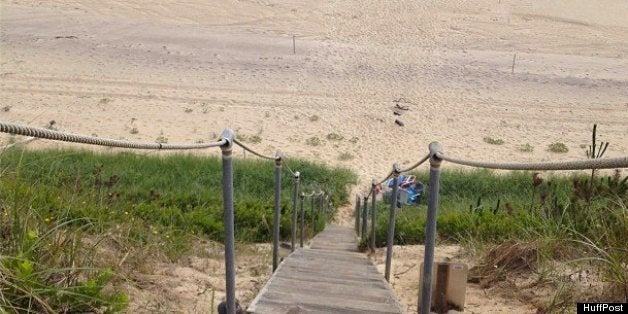 There are over 19 million "#beach" hashtags on Instagram. This seems significant for two reasons.
The first: The numbers show the beach is unanimously loved. It never gets old. Each time we feel the sand between our toes, hear the waves break at the shoreline and watch that ball of fire sink toward a pink-reflected ocean, we lose ourselves, if only for a moment, in awe.
The second: The high count of hashtags reveals that you are not doing anything new. There are enough Instagram photos of the beach. It is time to put away your phone and enjoy all of the many things that inspire you to digitally capture the moment in the first place.
There are even retreats and events that promote digital detoxes specifically for the beach. One such event, "Cell Phone Surrender," will ask beach-goers in San Diego to give up their phones for a "digital free afternoon at the beach," this Saturday. The LARABAR-sponsored fête will supply those brave enough to unplug with entertaining, old-fashioned alternatives, like kite-flying and kadima.
"We are encouraging San Diegans to be truly present at the beach, if only for a short time. We want everyone to turn off to tun-in, to reconnect with themselves, friends and family and with the incredible beauty of the Pacific Ocean," says Lara Merriken, the founder of LARABAR.
You needn't be by the Pacific to take a cue from Merriken. Whether you're lounging by a lake or a kiddie pool, it's a wise and righteous choice to disconnect from the virtual world to enjoy what simply is. Here's a list of 13 ways to honor the beauty of the beach without a phone. And don't worry: We've included 13 photos from Instagram, just to prove that the Insta-verse doesn't need any more from you.
"I like to close my eyes and listen to the surf." -- Carol Nardini
"Jump in the waves!" -- Kathy Popovici
"Breathe in the smells! Lay in the sun to soak up the warmth and dip my toes in the water." -- Steph K-Coutts
"Just chill ... relax and rejuvenate." -- Derrick Benson
"My favorite moments at the beach are found both just before sunrise and right before sunset. Staring out into the beauty of the ocean and feeling both the serenity and power of the waves." -- Jarrod Reid
"[I enjoy] beach walks in the early morning with my Labrador retriever and kayaking." -- Jean Owen
"Be." -- Jeremy E. Simpson
"Collect hermit crabs with my kids. We build little pools for them." -- Bethany Ross Stango
"Beach yoga at sunrise!" -- Allison Hudson
"Read, and listen to the waves!" -- Mia Lanoie
"Standing at the edge of the shore where the water comes in just over your feet and you can watch the sand get pulled into the ocean from beneath you. Such a weird but awesome feeling!" -- Jamilah Moore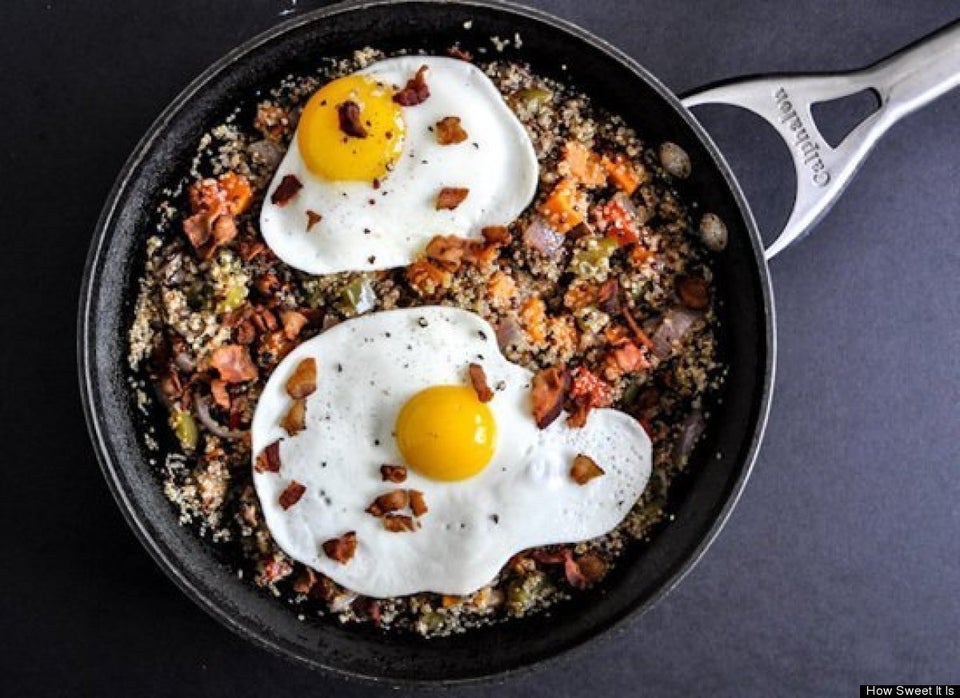 19 Ways To Unplug
Popular in the Community