"I spent my entire childhood unplugged," children's book author Dan Yaccarino says in this video from Random House Children's Books. "What I really enjoyed doing was building things, drawing, writing."
Yaccarino has written an adorable picture book called Doug Unplugged about a robot who is tired of downloading information day after day, and goes off on an adventure to explore the world around him. Despite being a self-described technology nerd, the message is one Yaccarino believes in. "Using their imaginations, kids can create far more interesting worlds than anything they encounter in a video game," he says.
The event is sponsored by the Campaign for a Commercial Free Childhood, an organization dedicated to exploring kids relationship with technology and helping parents make sure that it isn't the biggest part of their childhood.
To kick off their 12-city tour, the four storytellers visited Teunis G. Bergen Elementary in Brooklyn, New York. Their goal was to create art, beautify the school and talk with the students about what they can do to during Screen-Free Week. As you can see in the video above, which HuffPost Parents is proud to debut today, the team was a hit with the kids of P.S. 9. One little girl said that it was good to unplug, because you can sometimes get stuck to the screen. And a young boy named Vincent even made up a freestyle rap for the occasion. "We're not watching TV, playing video games on our man. That's wack, that's lame."
Share these activities with your friends and family, not just this week, but all year round, because as Bob Staake says, "when you unplug it is amazing what you will find in the world that will inspire you."
Before You Go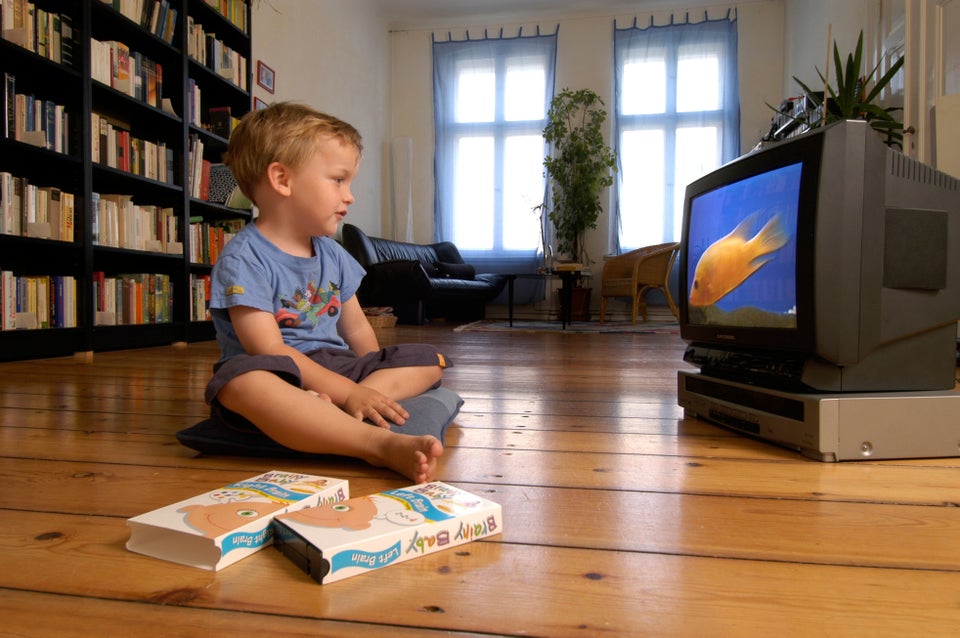 Studies About Kids And Technology
Popular in the Community