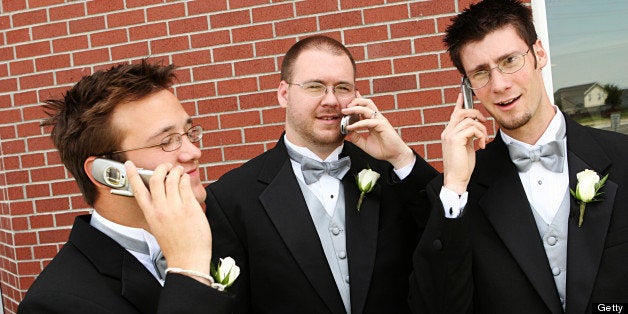 The rules of wedding etiquette are constantly changing, making it difficult for modern brides, grooms and guests to find up-to-date and correct information. But here at HuffPost Weddings, we're all about making your life easier. That's why we've launched #MannersMondays, a weekly series in which we ask our followers on Twitter and Facebook to submit their most burning etiquette-related questions. Then, with the help of our team of etiquette experts, we get you the right answers to your biggest Big Day dilemmas. You can send yours via Facebook or tweet it to us @HuffPostWedding with the hashtag #MannersMondays. Check out this week's question below!
Xochitl Gonzalez -- etiquette expert, wedding planner and HuffPost Weddings blogger -- is here to tell us the best way to let your guests know they need to ditch the smartphones. Find out what she had to say below:
Not surprisingly, you are not alone. While it's AMAZING that people want to instantaneously spread word of your stunning bridal beauty, amateur iPhone photography is a major distraction. Lots of couples not only are trying to deter couples from phone photography during the ceremony, but during the entire wedding as well. How do you spread the word? First, if you are having a program, make special note at the end with a sentence like, "We are thrilled to have you here to witness our wedding ceremony, relax, enjoy and thank you in advance for putting your phones and cameras away!" If you aren't having a program, consider a similar sign at a check-in table, or take it a step further and consider providing guests with "cell phone sleeping bags" where they can shut down, be present and put the phone away for a "nap" while they enjoy the night!
Below, our readers tell us how they would feel about surrendering their smartphone at a wedding.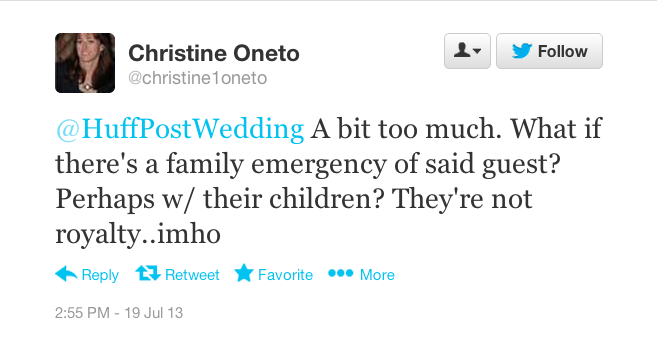 Surrendering Smartphones At Weddings