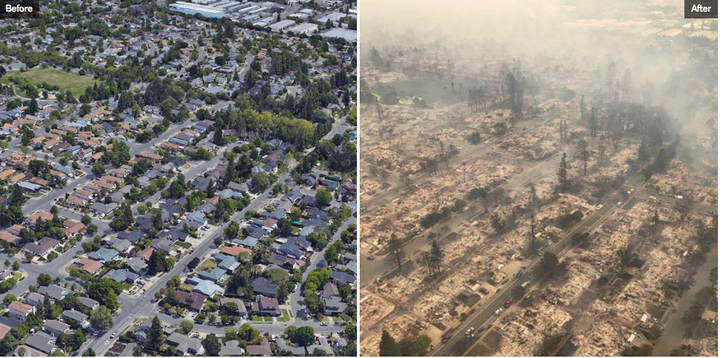 The Golden State is loaded with more than 100 million dead, big and bone-dry trees, a consequence of repeated droughts, heatwaves and bark beetle epidemics during the 21st century. Combine that with rising temperatures of 2.3 degrees F and the trees cannot survive. Without trees none of us can survive. In 2009, my IUFRO colleagues warned that when Earth's temperature surpasses 4.5 degrees F post industrial revolution – all forests globally face the death knell. Let me remind you that ancient trees provide more than one of every three breaths of oxygen that we breathe and fresh water for more than a third of all cities.
In California, the dead trees pose and immediate dreadful problem. They cannot attract nor hold snowfall along the Sierra Nevada range – the backbone of the state. The springtime snowmelt from the Sierra supplies most of the water for the fifth largest economy in the world and its $45.3 billion agricultural industry, the largest in the state of the union. In a drying overheated world freshwater is king.
The conversation on how to save the rest of the living pockets of Nature on our planet is long overdue.
The fact that China has embarked on a One Belt One Road $1 trillion project to interconnect 65 countries and spend mega gigatons of greenhouse gases is unacceptable. As is the building and planning for an additional 1,600 coal-fired power plants. Those emissions alone will quickly cook Nature to death.
We need Nature and its life support systems alive in order to survive to midcentury.
We have a global plan for 139 countries from Stanford University: The Solutions Project. It is a detailed blueprint to reach a zero-combustion global economy by midcentury.
The time to act is now in order to obviate more firestorms, more heatwaves, more droughts, more hurricanes and the pending global food insecurity crisis. Ladies and gentlemen, we have no choice now but to choose: action over inaction, optimism over despair. Governors' Jerry Brown (California), Jay Inslee (Washington) and Andrew Cuomo (New York) embrace technology and a zero-combustion economy, as do 318 U.S. Mayors as well as 697 U.S. colleges and universities in all 50 states representing 5.6 million people.
How much more death and destruction do we need to endure?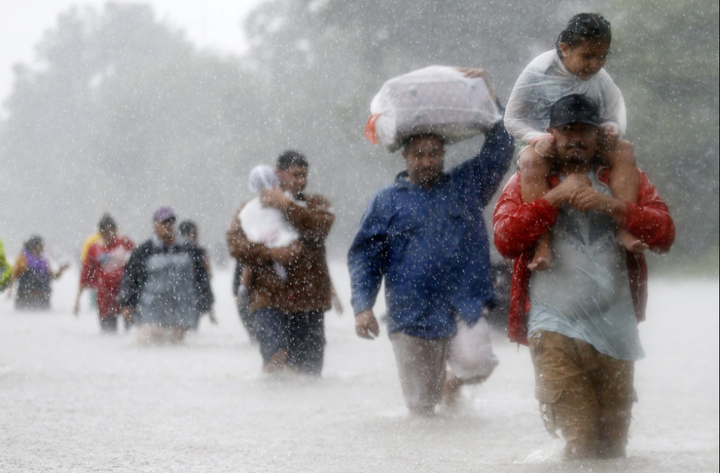 If the lawmakers will not protect us, then it's up to each and every one of us to elect politicians in 2018 that will act in our best interests rather than promoting, subsidized Big Oil.
Dr Reese Halter's upcoming books are: Save Nature Now and Love Nature.
Support HuffPost
The Stakes Have Never Been Higher
Related
Popular in the Community