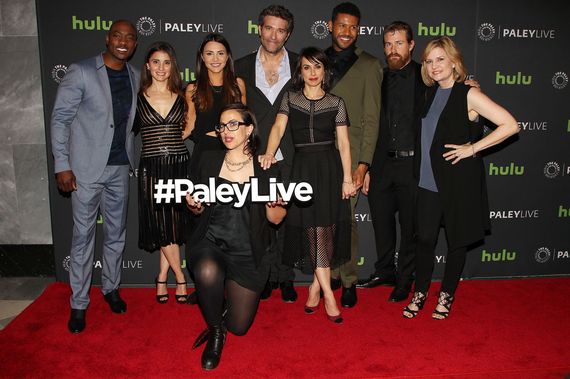 NEW YORK, NY - MAY 23, 2016: (From L to R) UnREAL Showrunner Carol Barbee, stars Craig Bierko, Jeffrey Bowyer-Chapman, Constance Zimmer, Shiri Appleby, B.J. Britt, Josh Kelly, and co-creator Sarah Gertrude Shapiro take the stage for a special PaleyLive NY event, moderated by former Bachelorette Andi Dorfman, at The Paley Center for Media, on May 23, 2016 in New York, NY. © The Paley Center for Media
If you're a sufferer of mental illness, you've undoubtedly felt the sting of the media's portrayal of your disorder. From film's like Fatal Attraction to The Cable Guy, mainstream media has always found a way to make disorders like Borderline Personality Disorder seem not only cringe-worthy, but downright frightening. These depictions only lend to misrepresentations of mental illness that lead to the stigmas that society has come to know- stigmas the sufferers have been desperately trying to live down as all they want is to be seen for who they really are. Everyone who has struggled has said at one point or another; "How hard is this for them to get right?"
Enter UnReal; Sarah Gertrude Shapiro's genius creation about what goes on behind the scenes on a Bachelor-like competition reality program, and the type of personality it takes to work in this world. The show centers around her protagonist, Rachel (played flawlessly by Shiri Appleby), who is trying to find purpose and do good in the world but is just a little too good at the manipulation her job entails and keeps getting drawn back in. She has been given a cocktail of co-morbid disorders from Bipolar Disorder, to Borderline Personality Disorder, to ADHD, to Narcissistic Personality Disorder- and Applebly exhibits each one of these nuanced differences with such researched and devoted skill that the Emmy should simply be handed to her on a silver platter. This is a show that finally gets mental illness right.
The Paley Center for Media in New York presented a sneak preview and intimate discussion for UnReal's sophomore season (debuting June 6th on Lifetime), and it appears the show manages to not only stay on point, but exceed expectations. Shapiro goes further on those expectations for season two regarding what people are going to see for Rachel's mental state by saying;
"I think in season one we asked the question, 'Is Rachel Crazy?' and in season 2, we answer that."
But, whether or not Rachel is "crazy" has been officially decided on the show, Shiri Appleby had her own take on her tumultuous character. Flashing her mega-watt smile that could light up a room, the luminous Appleby declared without a shadow of a doubt as she protectively defended her character- and all other sufferers that have seen their story tarnished on screen;
"Well, I really don't think Rachel is Crazy, nor do I think a lot of people are that are out there being called that. There are certain circumstances out there that make us the way that we are and Rachel is fighting against these circumstances, trying to decide what's real and what's not."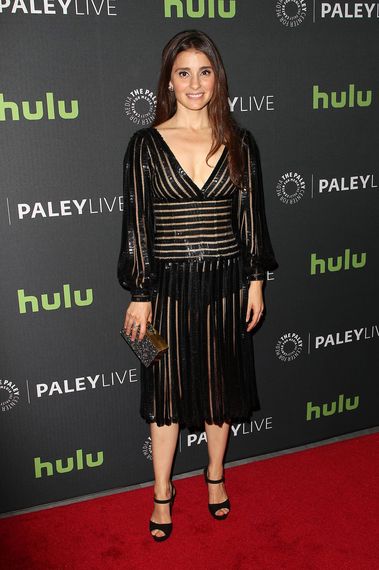 The issue is personal for Appleby, who had seen a lot of people in her life struggle with mental health challenges- One of her best friend's in particular lost her brother to suicide in 2012, after suffering for years with Bipolar/Schizoaffective Disorder. That friend went on to work in the mental health field and helped launch The College Re-entry Program in NYC, which is the first non-clinical program for students whose educations have been interrupted by mental illness. Shiri continues to meet those who struggle with mental illness through this friend and learn about different ways they manage their illness, whether it be by medication or other wellness methods.
Again, so clearly researched on the co-morbidity of her character's disorders, Appleby says Rachel's diagnosis is purposely left vague and a "mental munchausen" of disorders of everything under the sun to continuously be over-protected by her overbearing mother.
This relationship she is describing is only more indicative of great writing and classic Borderline Personality Disorder Symptoms. The mother-daughter symbolism between Rachel and her just as over-bearing boss Quinn is amazing as it truly depicts the desperation to "fix" a broken family, or emulate troubled relationships of one's past- something someone who struggles from BPD knows all too well. Shapiro sharply notes this symbolism as she says;
"Rachel is continuously trying to evolve her broken relationship with her own mother and have a different response."
Appleby continues the sentiment by saying that Rachel is constantly trying to prove to Quinn that she is "a good kid"- the idea of being seen as a "kid" in the eyes of someone you seek approval of being a complete BPD trait, which again Unreal showcases beautifully without ever spoon-feeding you. Any true sufferer will relate without ever rolling their eyes or feel preached too. They've all experienced the relationship that Abbleby describes;
"Rachel can't get there with her own mother, So she is choosing someone who is also impossible to please with Quinn. In many ways Quinn is a better mother for someone like Rachel because she gives her goals, structure, and a place to be everyday. The part that doesn't work that well for Rachel's mental health is Quinn's attachment to her and her unwillingness to let her go."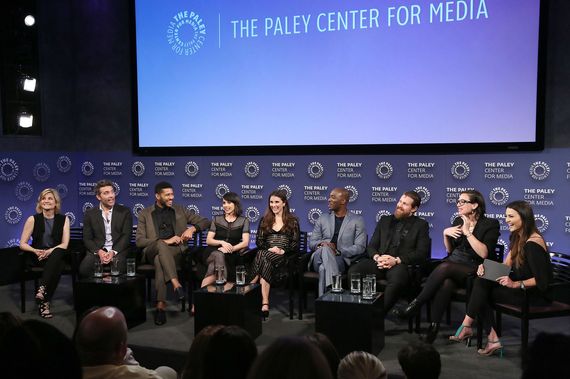 The major dilemma for a person like Rachel, especially with relationships, is finding balance. A big part of borderline personality disorder is "splitting"- those who suffer from the disorder constantly try to satisfy the different components of their broad personality by spreading themselves out toward different extremes to fulfill their desires. Again, this is brilliantly depicted on UnReal with careful nuance showing Rachel and how she really seeks out very different options to satisfy her- whether it be wholesome Jeremy, extravagant Adam, or simply numbing herself out with work. I asked the ladies what's in store for Rachel and if they think she even wants happiness.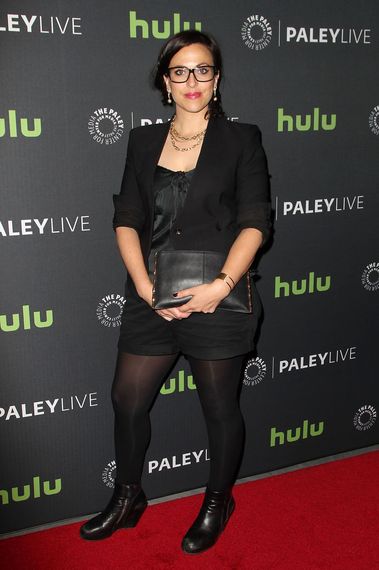 Both Shapiro and Appleby seemed delighted that this particular nuance went noticed and both exclaimed; "You really hit the nail on the head!" Before going on to elaborate how Rachel medicates herself by over-working. Shapiro tells us;
"The only place where Rachel feels safe is when she is so tired that she can't feel anything at all, so she works as hard as she can so she can't feel her own anxiety. I think with Jeremy and Adam we gave her two choices that were very opposite and that neither one were really right. I really want Rachel to find love and happiness- but I think it's going to be a very hard road for her."
Hopefully, it will be a much easier road to the Emmy's as this show deserves every award there is. What might seem like a juicy soap opera and guilty pleasure is actually so richly profound that it will give sufferers who have long felt betrayed by the media something to identify with. If Shiri Appleby, Sarah Gertrude Shapiro and company do not at least get nominated, let alone win, for every award out there, it would be a downright injustice. But, in the eyes of any mental health sufferer? They are the biggest winners and heroes in the world for helping shed light on what's real on the unreal stigmas that have plagued them for so long.
UnReal Season two premieres June 6th at 10/9C on Lifetime.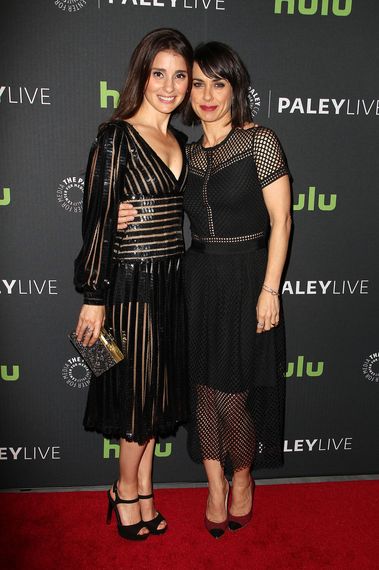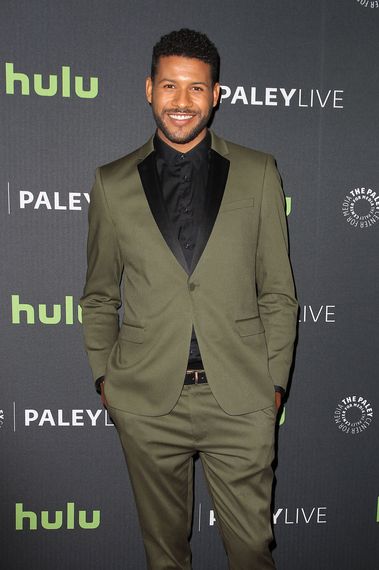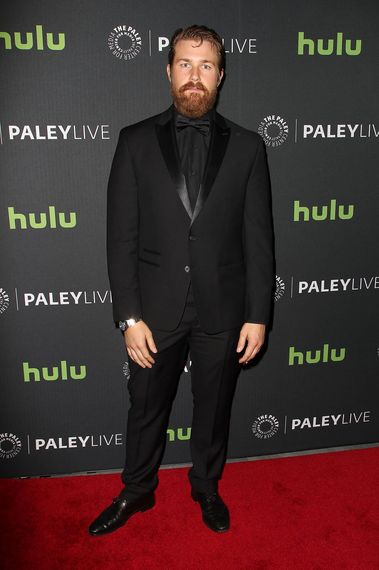 Support HuffPost
The Stakes Have Never Been Higher
Popular in the Community