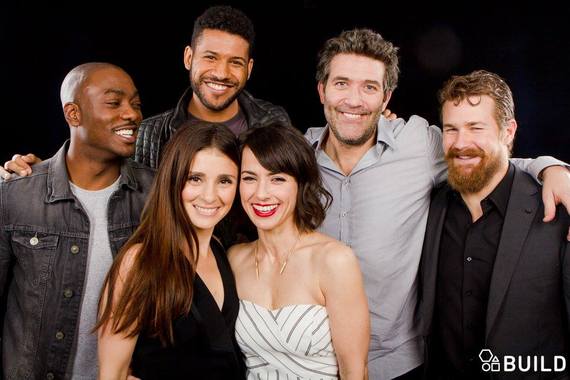 What goes on behind the scenes on a reality show like The Bachelor? Lifetime's drama series UnREAL takes a few guesses as it follows the production team working on a reality matchmaking TV show.
Constance Zimmer and the cast of UnREAL recently stopped by AOL Build to talk about UnREAL Season 2, my favorite new show that I couldn't resist last summer. I missed the live interview so I tuned in on my AOL Build Apple TV app where you can search and watch any interviews on AOL Build.
Zimmer stars as the hard-edged executive producer of a show called Everlasting who is more obsessed with ratings than romance. Quinn is ruthless, honest and unfiltered, Zimmer says you have to be like that when you are manipulating a situation to make it interesting or dramatic. The producers of Everlasting want to label contestants or put them in a box which makes you cringe at times but you know it's something that happens with reality tv.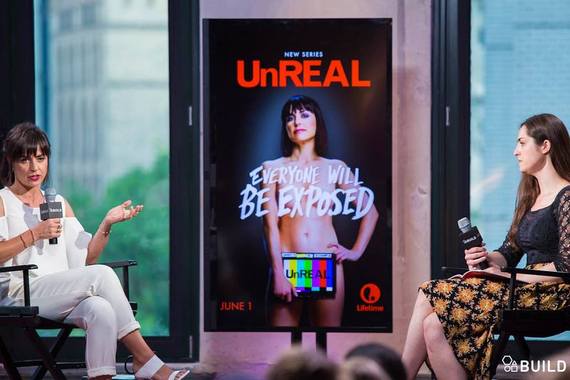 The writing for the show is gripping and full of life. I was hooked after the first episode last season and quickly told all of my friends who also watch The Bachelor and The Bachelorette, they had to watch this show. Is The Bachelor really like this? Do they set these things up? Has it all been a lie? Were the most dramatic Bachelor scenes just editing and alcohol?
UnREAL is written by Sarah Gertrude Shapiro who worked on The Bachelor early in her career. Based on the short film, Sequin Raze that Shapiro wrote it follows people's journey to find love no matter what the sacrifice or embarrassment. Zimmer says, there are so many stories to tell within the show so the script has so many paths it can follow.
The show isn't trying to take down reality television, it actually makes you feel more for the contestants because you see what could be going on behind the scenes. Zimmer says past Bachelors and Bachelorettes are praising the UnREAL cast and producers. The Bachelorette just kicked off May 23 on ABC so as fans have begun to love or hate contestants vying for JoJo's heart, UnREAL might give those fans some perspective on the fact that scenes and situations are most likely manipulated by alcohol, editing or producers.
UnREAL will return on June 6th to Lifetime. To tune into more AOL BUILD celebrity interviews you can watch it on the free Apple TV app or tune in online for multiple interviews every day.
Calling all HuffPost superfans!
Sign up for membership to become a founding member and help shape HuffPost's next chapter