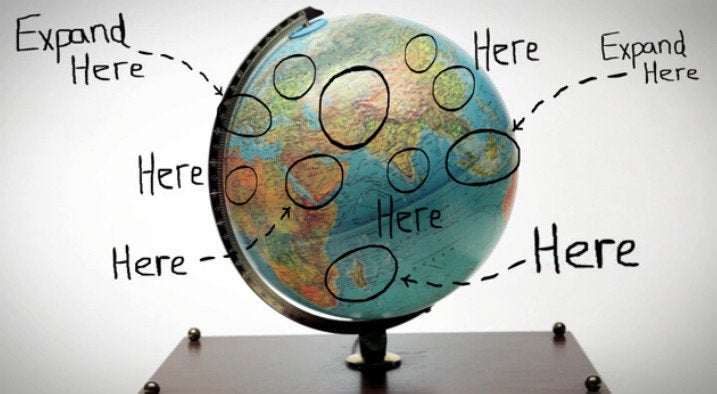 What would someone hope to get out of putting a small group of entrepreneurs tasked with rapidly building their companies onboard a ship with 600 college students sailing around the world? It may sound like the plot for a really bizarre reality TV show, but in fact it's not.
The new "Unreasonable at Sea" program is a serious effort to kick start and grow 10 ventures which are using technology to address social problems. The sea-based project is the brainchild of the Unreasonable Institute, a unique social enterprise accelerator program based in Boulder, Colorado.
The Institute's name and philosophy is based on a George Bernard Shaw quote: "The reasonable man adapts himself to the world; the unreasonable one persists in trying to adapt the world to himself. Therefore, all progress depends on the unreasonable man."
So rather than follow the tried and true the Unreasonable Institute is sailing into uncharted territories with what they claim is "the only global shipboard education program of its type in the world." They have partnered with Semester at Sea, a popular study abroad program for college students, leveraging the organization's boat and itinerary to take a group of entrepreneurs to 14 countries on three different continents (Asia, Africa, and Europe). The trip will last over three months, with an average of four days spent in each country visited.
The adventure begins in January, 2013, when ten soon to be selected venture teams depart from San Diego. On board they will be partnered with 20 well known experts from the worlds of business and social innovation serving as mentors and advisers. During their country visits the entrepreneurs will have the opportunity to meet with and pitch their ventures to a diverse group of local entrepreneurs, government officials, foundations, and venture capitalists. In between ports of call the entrepreneurs are expected to work non-stop to build and iterate on their products and services, including testing the waters with their 600 fellow passengers.
There will be no set training curriculum for the entrepreneurs. "We are intentionally unintentional about curriculum, "says the Unreasonable Institute's founder Daniel Epstein. "The entrepreneurs and their mentors will decide themselves how to create value from their interactions. They will live and breathe together, including cooking all their meals together."
But why take social entrepreneurs to sea?
Recalling his own experience as Semester at Sea student five years ago, Epstein says "I saw that similar (social) problems existed everywhere we visited. Solutions need to be transnational... there isn't a better way to test them than going to these markets directly."
Epstein admits that Unreasonable at Sea is an experiment, and he has no idea what will come out of the program. But that's par for the course for the Institute and Epstein, who have no interest in playing it safe and, well, being reasonable.
If all goes well Unreasonable at Sea could in fact launch some world class companies and create a whole new social enterprise incubation model.
Who knows, Unreasonable at Sea might just become a reality TV show after all? But in this case it would be for all the right reasons.
Note: Applications for Unreasonable at Sea will be accepted until June 20, 2012. More information can be found here.
Related
Popular in the Community