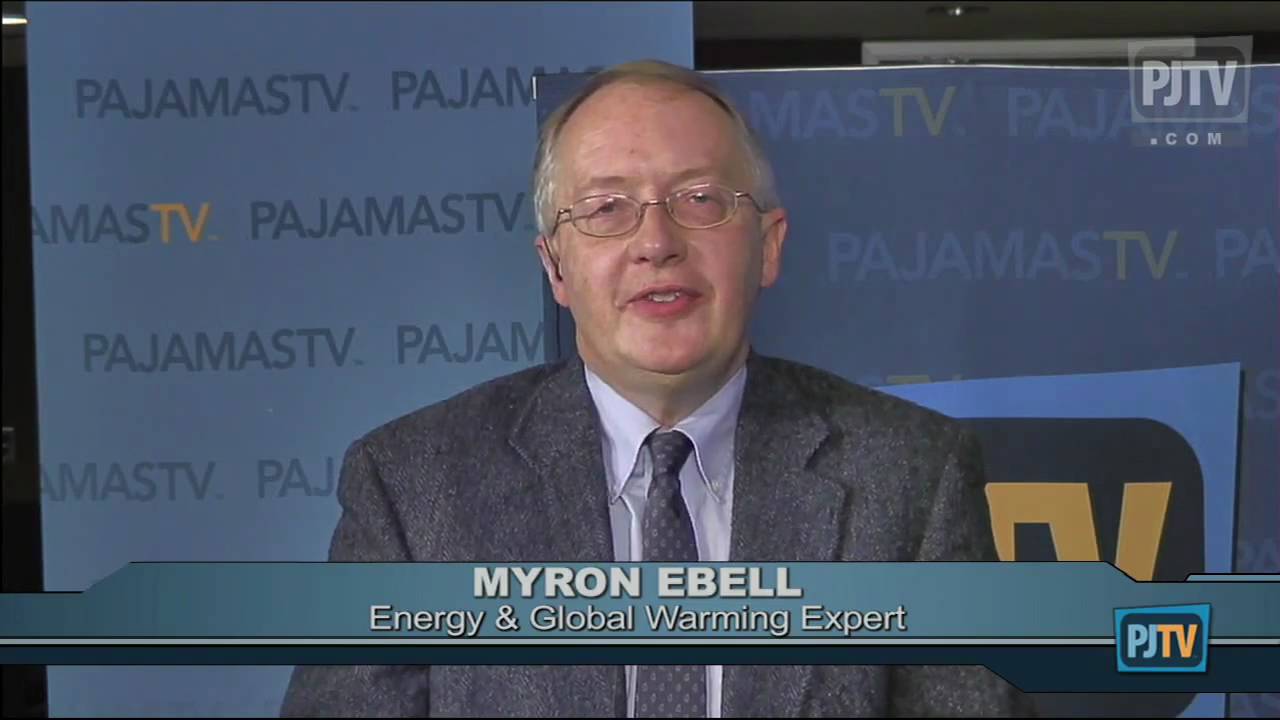 This six-part series, "Unreliable Sources: How the Media Help the Kochs and ExxonMobil Spread Climate Disinformation," documents that the press routinely cites climate contrarian think tanks without reporting their ties to the fossil fuel industry. If you missed part 1, you can find it here. For part 3, click here; part 4, click here; part 5, click here; and part 6, click here.
Part 2: Disinformation Laundering at the Competitive Enterprise Institute
Social scientists use the term "information laundering" to describe the phenomenon of corporations funding seemingly independent think tanks to convey their message. A more accurate term would be "disinformation laundering." To be sure, it's just one of a number of tactics corporations and trade associations use to protect their interests, including supporting candidates and political parties, lobbying legislators, financing public relations campaigns, and underwriting university-based institutes. But backing anti-regulation think tanks enables corporations to disseminate their message anonymously--and more effectively. After all, a "scholar" with an "independent" think tank has more credibility than a corporation with the general public and, more important, with policymakers and the news media.
To understand just how the fossil fuel industry has been laundering climate disinformation, there are few better places to start than with the Washington, D.C.-based Competitive Enterprise Institute. CEI is the same think tank that notoriously reassured Americans that global warming is nothing to worry about in a TV commercial extolling the virtues of carbon dioxide. The spot's unforgettable tag line: "They call it pollution. We call it life."
During the 1990s, CEI and other think tanks that would later form the backbone of the climate contrarian movement received millions of dollars from tobacco and drug companies to attack the Food and Drug Administration's regulatory authority. The tobacco industry wanted to block efforts to address secondhand smoke, regulate tobacco as a drug, and curb cigarette advertising and sales to minors. The pharmaceutical industry, meanwhile, wanted to pressure the agency to speed up the drug approval process. CEI--which had no scientists, physicians or public health experts on its staff--went even further, calling on Congress to allow companies to market unapproved drugs and medical devices as long as they came with a warning that the FDA did not evaluate them for safety or effectiveness.
At the same time CEI and other think tanks--including the American Enterprise Institute, Cato Institute and Heritage Foundation--were laundering disinformation for the tobacco and drug industries, a coalition of 50 U.S. companies and trade groups was doing its best to discredit climate science and stymie national and international efforts to address global warming. Formed in 1989--just a year before the U.N. Intergovernmental Panel on Climate Change (IPCC) published its "First Assessment Report"--the Global Climate Coalition included the oil industry's trade association, the American Petroleum Institute; oil giants British Petroleum, Chevron, Exxon, Mobil, Shell and Texaco; and the Big Three automakers, DaimlerChrysler, Ford and General Motors.
The fact that the Global Climate Coalition represented major carbon polluters was no secret. For example, 42 of the 43 stories the New York Times ran citing the coalition between 1989 and 2002--the year it disbanded--noted that it was an industry lobby group and many of them connected it directly to oil, coal and electric utility companies. Over the same time period, the Washington Post linked the coalition to industry in all of the 41 stories it ran and, like the Times, periodically mentioned its ties to oil and coal companies.
By the late 1990s, however, key Global Climate Coalition members began enlisting the help of CEI and other tobacco industry-funded think tanks, which hid their involvement and made their arguments seem more credible. For example, between 1997 and 1999, British Petroleum, Daimler Chrysler, Ford, General Motors, Shell and Texaco collectively gave CEI $342,000. In 2001 and 2002, ExxonMobil donated $545,000, while two of the three main Koch family funds--the David H. Koch Charitable Foundation and Claude R. Lambe Charitable Foundation--kicked in $100,000 and $29,460 respectively. Given CEI's entire budget in 2002 was about $3 million, these grants were significant.

The ploy paid immediate dividends. Contrast how the New York Times and Washington Post identified the Global Climate Coalition with how they identified CEI, which quickly became one of the most-quoted climate change contrarian groups.
While the Times nearly always identified the coalition properly, only one of 12 climate and energy stories the paper ran from 1997 through 2002 citing CEI mentioned its industry connection, and that article merely stated it was "a pro-business research and advocacy group." Among other unhelpful labels, the other 11 stories called CEI a "conservative group," a "private group that opposes regulatory approaches to environmental problems," and "a public policy group that promotes free enterprise and limited government."
The Post did an equally abysmal job. Ten of 11 stories published from 1998 through 2002 called CEI either a "conservative" or "free market" think tank or didn't identify it at all. Like the Times, the paper's lone piece alluding to the group's corporate connection, an August 1999 op-ed, just called it a "pro-industry group."
Journalists Continue to Enable CEI to Mislead the Public
Today, the news media continue to give CEI and other fossil fuel industry-funded think tanks too many opportunities to deceive the public. To try to get a fix on how often this happens, I reviewed two years' worth of climate and energy pieces published or aired by eight elite news organizations: the Associated Press, NPR, the political trade journal Politico, and six leading newspapers: the Los Angeles Times, New York Times, USA Today, Washington Post and Wall Street Journal. I confined my search to stories on climate and energy, so I excluded pieces that focused on industry funding without mentioning either topic.
Using the Nexis database and the news organizations' archives to search for stories, editorials, opinion pieces and interviews, I looked at how these media outlets described CEI and seven other prominent fossil fuel industry-funded groups I call the "Oil Eight."
Overall, the news organizations identified funding sources in 32 percent of the relevant stories that ran from January 2011 through December 2012. But their track record describing CEI was decidedly worse. Only two of 30 climate and energy stories citing CEI over that time period mentioned that fossil fuel interests fund it. In other words, my eight top news organizations failed to note that CEI is a fossil fuel industry-backed group more than 90 percent of the time. (For more survey results, click here.)
Just one energy story in Politico, which ran 10 articles mentioning CEI, reported that the think tank gets fossil fuel industry money. The only other time CEI's funding was mentioned was during an interview NPR Fresh Air host Terry Gross did with New Yorker staff writer Steve Coll, who was promoting his new book on ExxonMobil.

What makes this omission so puzzling is journalists should be well aware of the connection. New York Times reporter Jennifer 8. Lee first reported that CEI was one of ExxonMobil's grantees back in 2003. That makes it especially surprising that the Times, in particular, did such a poor job. Not one of the 10 climate and energy stories the national newspaper of record published in 2011 and 2012 mentioning CEI cited its link to fossil fuel interests.
One of Washington's "Most Prominent Skeptics" Gets a Free Ride
The way the New York Times and Associated Press described CEI and its main spokesman on climate, Myron Ebell, in two stories last year illustrates how the news organizations in my survey fell down on the job.
Before joining CEI in 1999, Ebell was the policy director at the Exxon-, tobacco industry-funded Frontiers of Freedom, a property rights, anti-environment organization started by former Sen. Malcolm Wallop (R-Wyo.). While still at Wallop's group, Ebell moonlighted as a member of the American Petroleum Institute's Global Climate Science Team, a small task force API formed in 1998--when API members Exxon and Mobil announced their merger--to develop a strategy to discredit climate science that mimicked the tobacco industry's anti-FDA campaign.
The same year API formed the task force, Exxon started cutting checks to CEI. From 1998 through 2005, the company—which officially became ExxonMobil in 1999—gave CEI more than $2 million. Over the last decade, the think tank also received $25,000 from API (2009), $245,000 from General Motors (2003-08), $24,100 from the Charles G. Koch Charitable Foundation (2009), and $222,620 from Charles Koch's Claude R. Lambe Charitable Foundation (2002-11).
Ebell, the director of CEI's Center for Energy and the Environment, is not a scientist. He has a master's degree in political theory from the London School of Economics and Political Science. But that doesn't stop him from posing as a climate expert--and it hasn't stopped journalists from quoting him. His standing in the global warming debate prompted Vanity Fair to publish an unflattering profile of him in May 2007 highlighting his ExxonMobil funding, while the Financial Times in March 2010 named Ebell "one of the most prominent skeptics in Washington."
In March 2012, New York Times environment reporter Justin Gillis called Ebell for his opinion of two peer-reviewed studies on global warming-induced sea level rise that ran in the journal Environmental Research Letters. The studies estimated that 3.7 million Americans are at risk from coastal flooding due to rising sea levels, and one of the authors told Gillis, "We have a closing window of time to prevent the worst by preparing for higher seas."
Gillis set up a quote from Ebell in his March 14 story this way:
The handful of climate researchers who question the scientific consensus about global warming do not deny that the ocean is rising. But they often assert that the rise is a result of natural climate variability, they dispute that the pace is likely to accelerate, and they say society will be able to adjust to a continuing slow rise.

Myron Ebell, a climate change skeptic at the Competitive Enterprise Institute, a Washington research group, said that "as a society, we could waste a fair amount of money on preparing for sea level rise if we put our faith in models that have no forecasting ability."
Times readers likely would conclude that Ebell is one of a "handful of climate researchers" who has doubts, especially since Gillis called CEI a "research group." In fact, neither Ebell nor CEI conduct any scientific research, none of CEI's energy and environment program staff members are scientists, and Ebell's criticism of climate models doesn't square with reality. A peer-reviewed paper published recently in the journal Nature Geoscience found that climate models accurately predicted the rise in global temperatures over the last 15 years to within a few hundredths of a degree.
A few months later, Associated Press science reporter Seth Borenstein turned to Ebell for comment for a May 31, 2012, story, "Warming gas levels hit 'troubling milestone.'" The article reported that Arctic monitoring stations were detecting more than 400 parts per million of carbon in the atmosphere.
"These milestones are always worth noting," Ebell told Borenstein, but he insisted that average global temperatures haven't gone up since 1998, despite higher carbon concentrations. "As carbon dioxide levels have continued to increase," Ebell said, "global temperatures flattened out, contrary to the [climate] models."
Borenstein mistakenly called Ebell an economist, merely described CEI as "conservative," and made no mention of the think tank's funders. But he did refute Ebell's statement. "Temperature records contradict that claim," he wrote. "Both 2005 and 2010 were warmer than 1998, and the entire decade of 2000 to 2009 was the warmest on record, according to NOAA [the National Oceanic and Atmospheric Administration]."
If Borenstein also had reported that CEI is backed by the fossil fuel industry, it would have helped explain Ebell's motivation for mangling the facts. #
The next installment of "Unreliable Sources," which will run on Friday, May 17, will look at how the news media virtually ignore the fact that ExxonMobil still underwrites three of the Oil Eight: the American Enterprise Institute, Heritage Foundation and Manhattan Institute.
Elliott Negin, the director of news and commentary at the Union of Concerned Scientists, is a former NPR news editor and former managing editor of American Journalism Review.
Popular in the Community