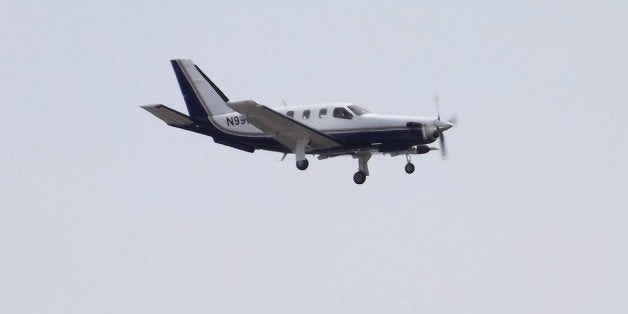 WASHINGTON (AP) — An Air Force official says two F-15 fighter jets were scrambled after the pilot of a private plane over the Atlantic Ocean failed to respond to air traffic controllers.
A NORAD spokesman says the fighters were launched at 11:30 EDT Friday after the pilot of a private plane repeatedly failed to respond to calls from air traffic controllers.
The spokesman says the pilot filed a flight plan to fly from Rochester, New York, to Naples, Florida.
The plane is a Socata TBM700 is a high performance single-engine turboprop.
ABC News reports NORAD has said the occupants of the plane are unconscious:
UPDATE -- 2:36 p.m.: Jamaican officials say the plane has crashed in the waters near the island, according to the AP.
The Rochester Democrat and Chronicle reported that the plane is thought to be registered to Larry Glazer, a real-estate developer.
This post has been updated to correct the location of the plane's crash.
REAL LIFE. REAL NEWS. REAL VOICES.
Help us tell more of the stories that matter from voices that too often remain unheard.