Alyscia Cunningham was fed up with other photographers suggesting to her that she should photoshop the bodies and skin of her clients. So she created her own photo series featuring unretouched, makeup-free women of all ages to highlight just how stunning natural beauty can be.
In January 2012, Cunningham released her photography book Feminine Transitions which features hundreds of unaltered portraits of women with paired with empowering words of wisdom. "I yearned to create something that actually celebrated girls and women in their natural state," Cunningham told The Huffington Post.
The project includes women of all ethnicities and ages, with women ranging in age from seven weeks to 103 years old. Since the release of the book a few years ago, Cunningham has continued to photograph women and feature their portraits on the Feminine Transitions Facebook page.
Story continues below.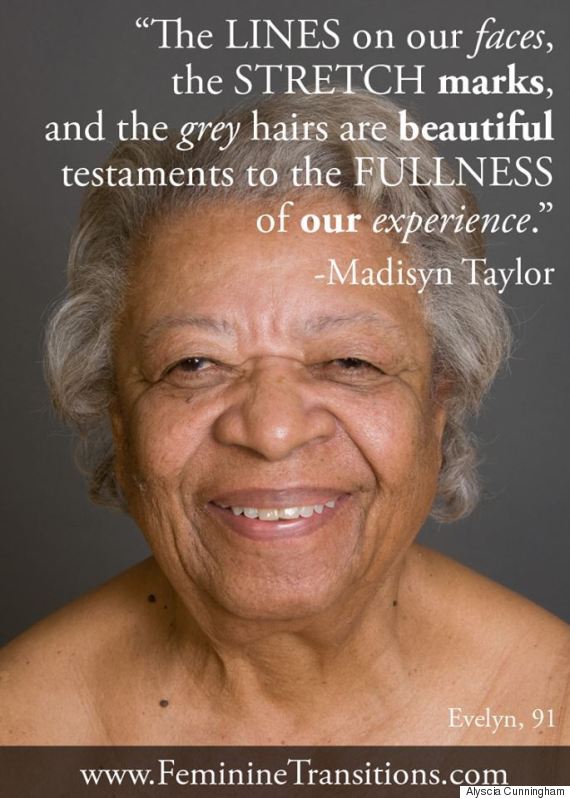 After taking each woman's photographs, Cunningham chooses a quote that she felt resonated with that woman's image. Every quote is an empowering message that celebrates each woman and her natural beauty.
"It is my hope that this series empowers little girls to know they are beautiful just as they are," Cunningham said. With a broader message that "liberates aging women from hiding behind their make-up and hair color (to cover up the grays) and reminds every senior woman who feels that her wrinkles are a negative reminder of growing older, that each line is a story map of her soul and her wisdom."
She added that she wants "every woman, young and old, all races and colors, to know that they are naturally beautiful. It's time to stop allowing society to dictate our beauty."
Check out the bare, bold and beautiful portraits from Cunningham below.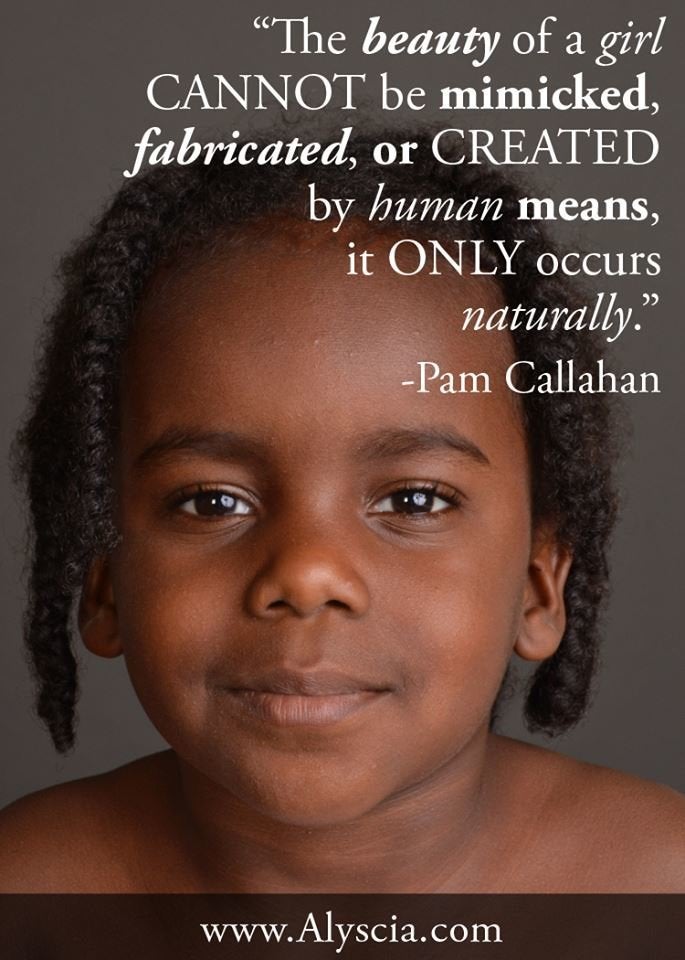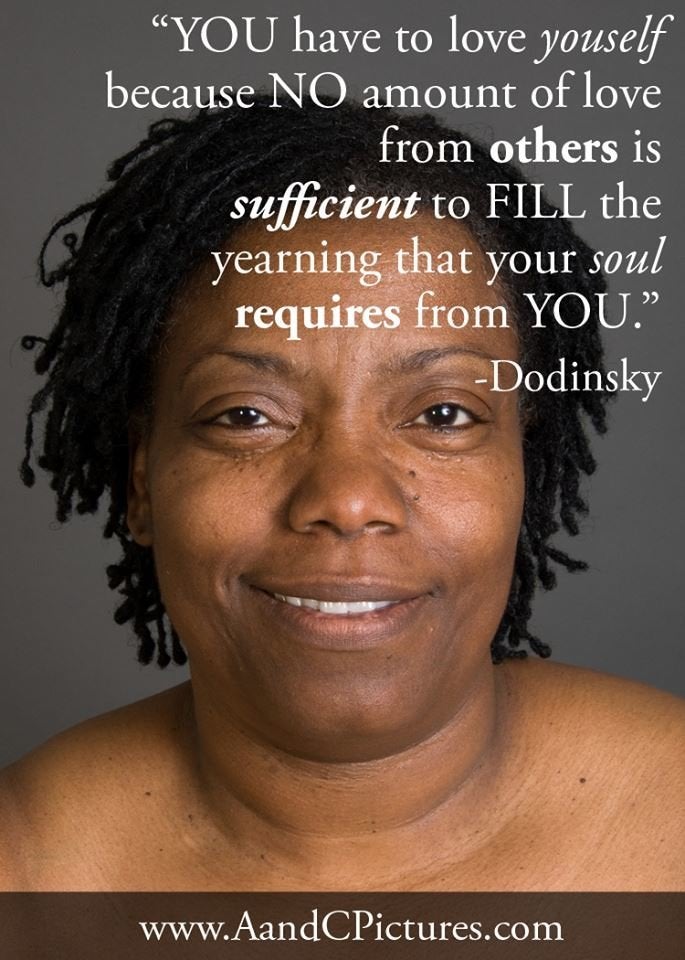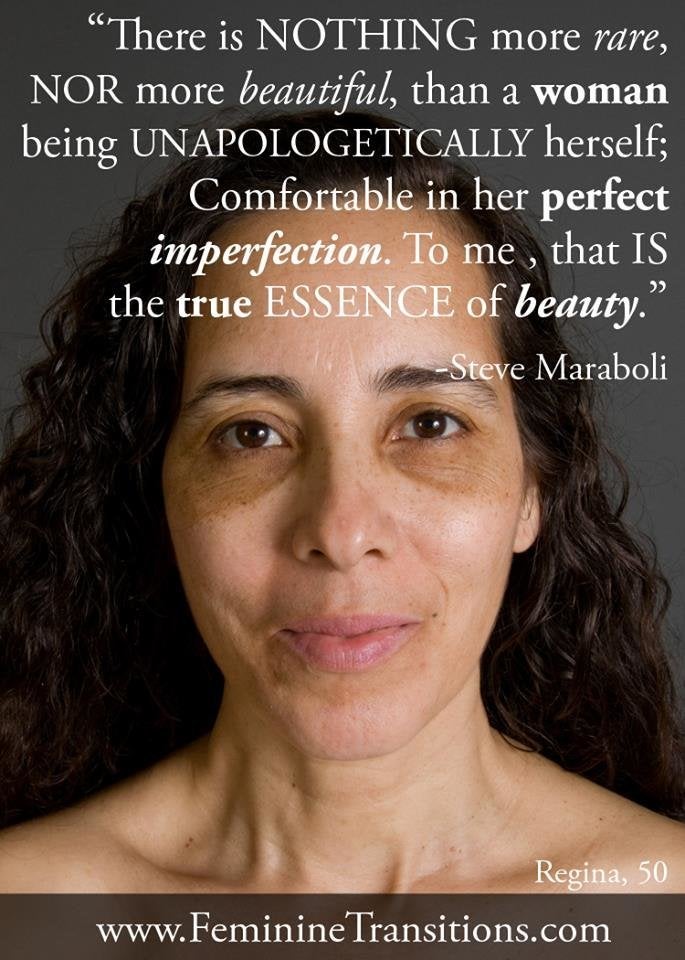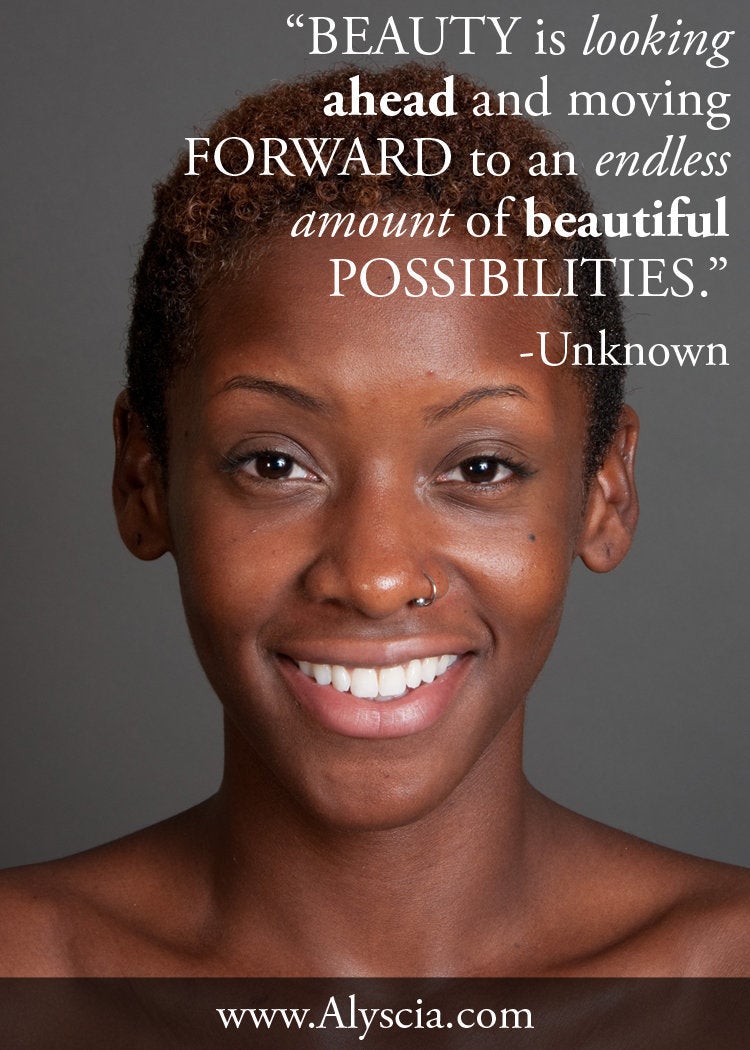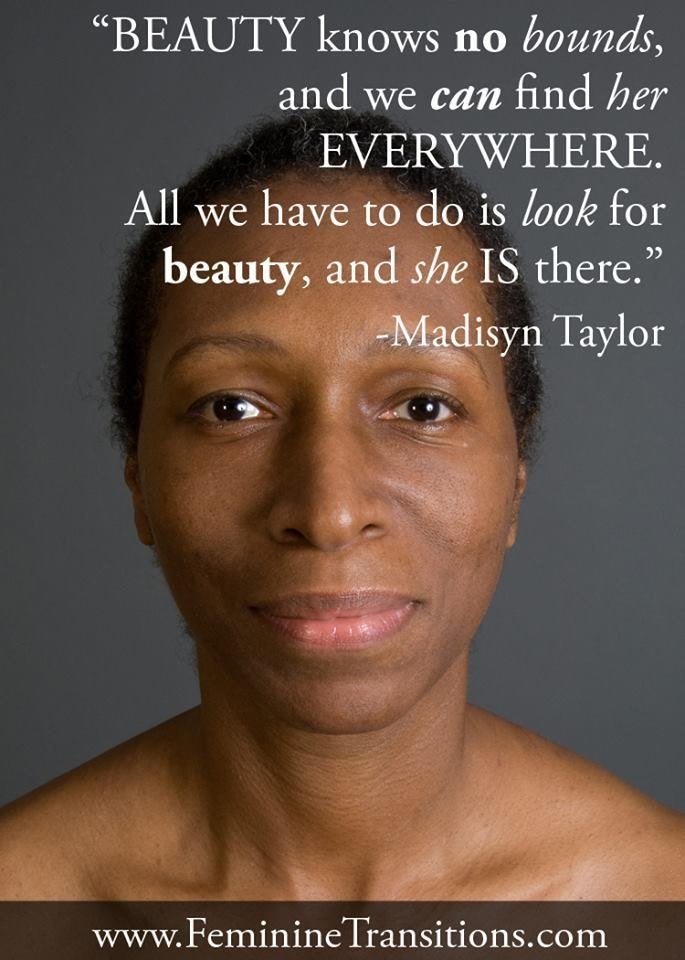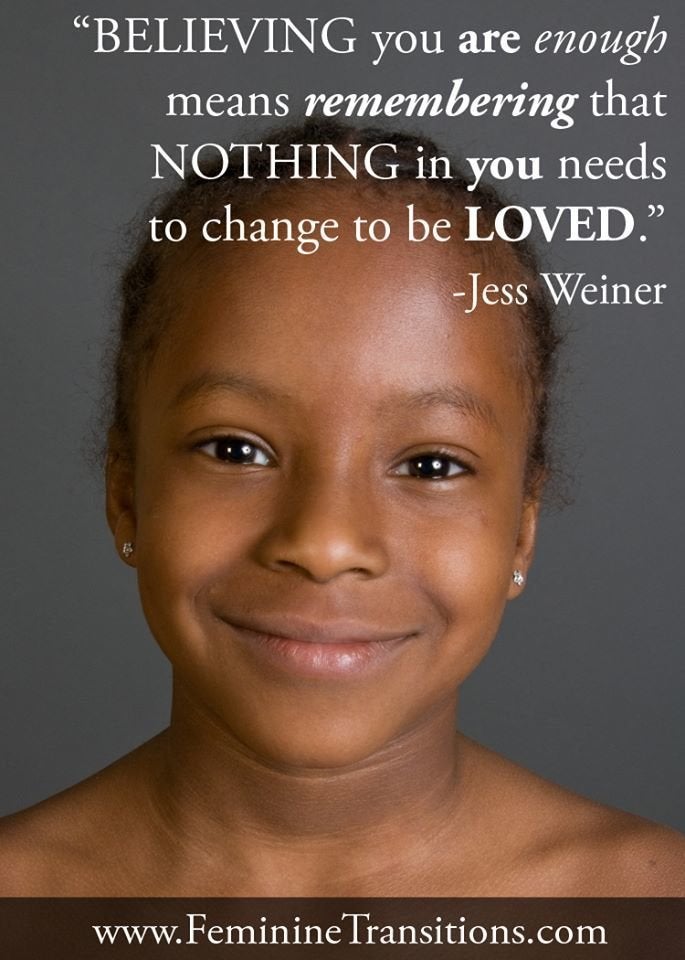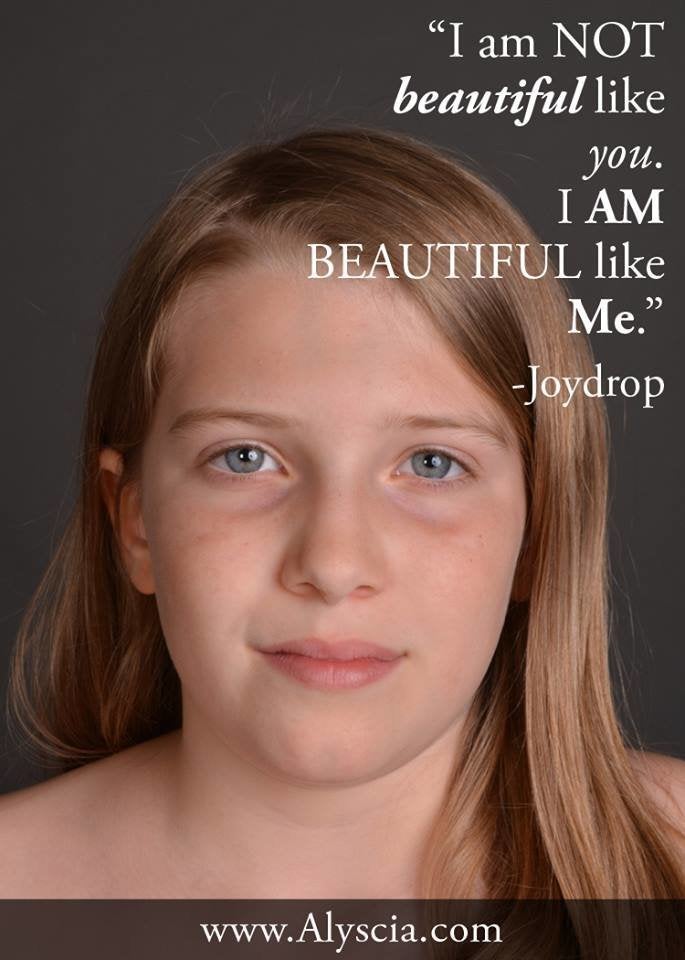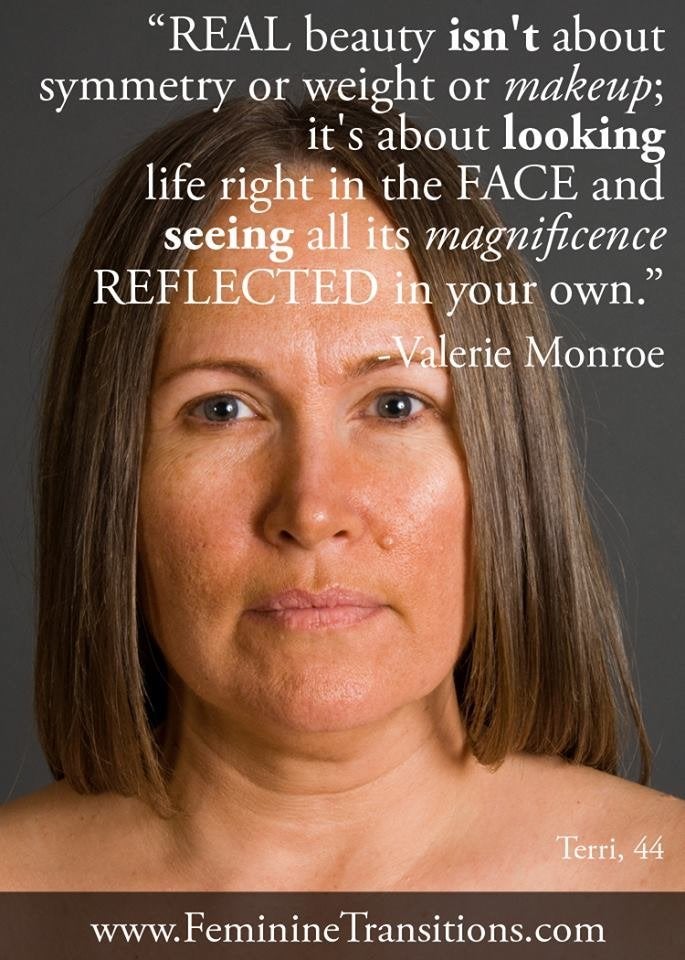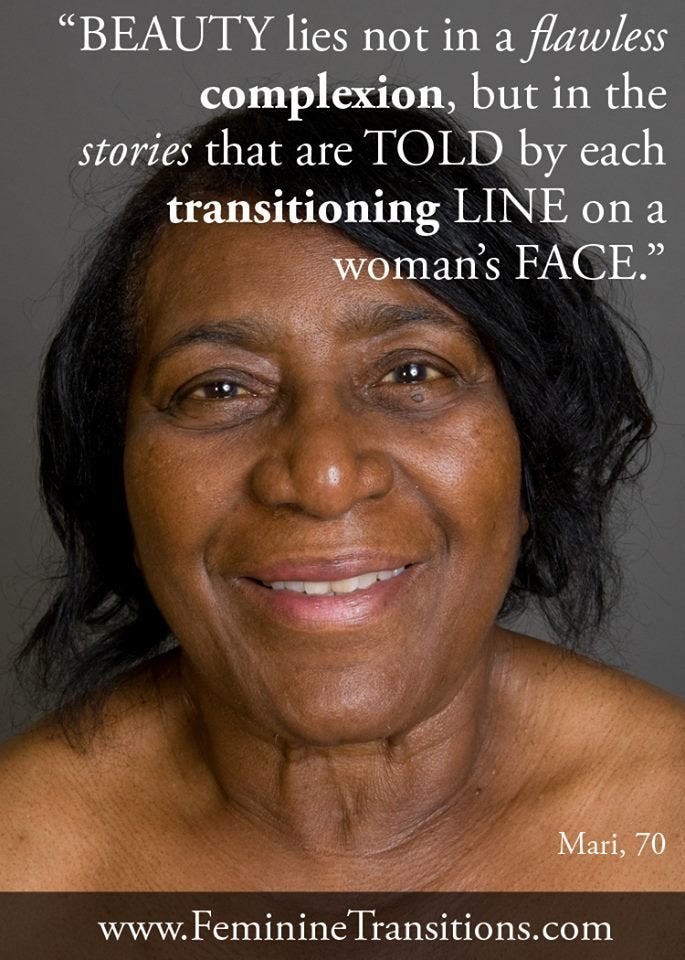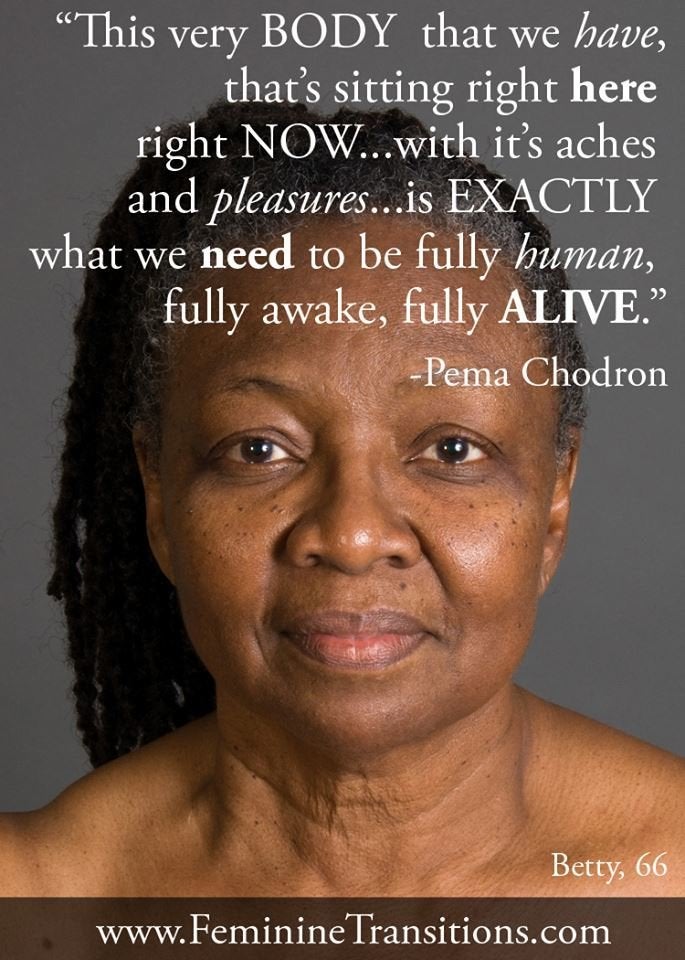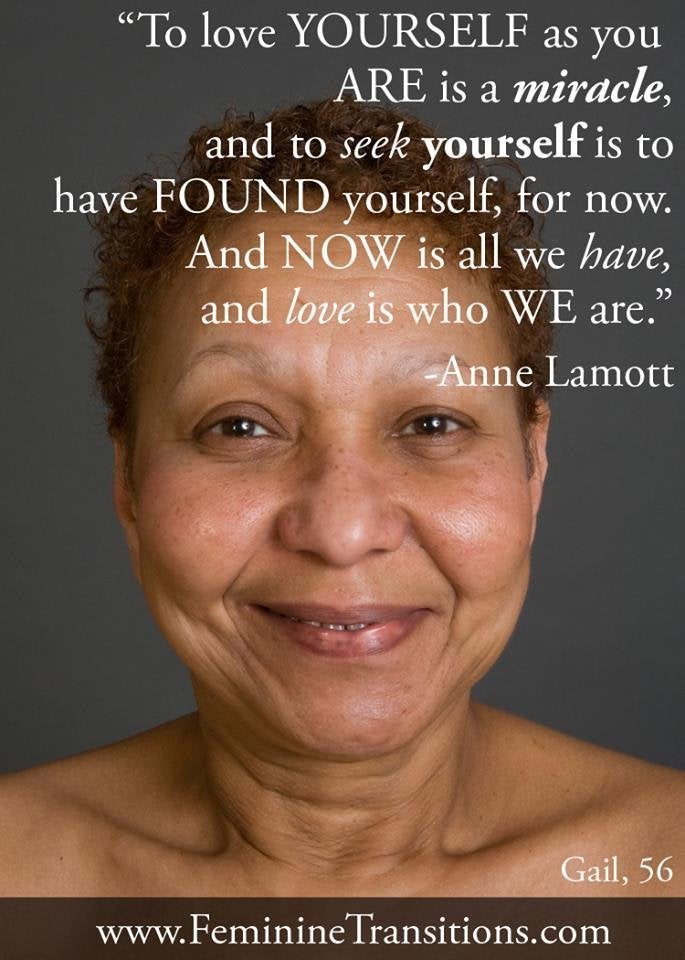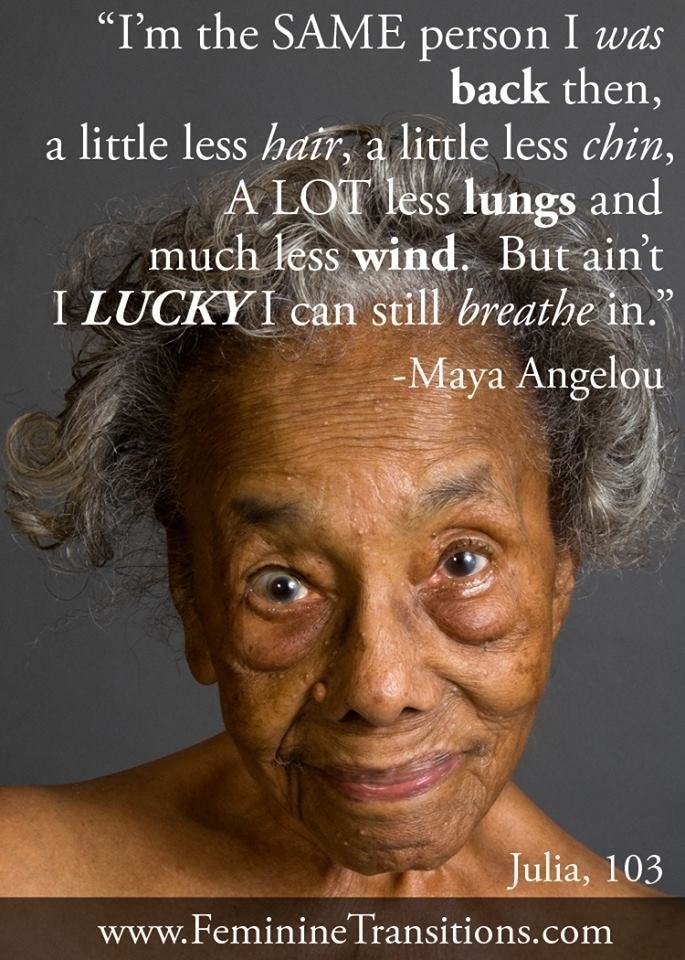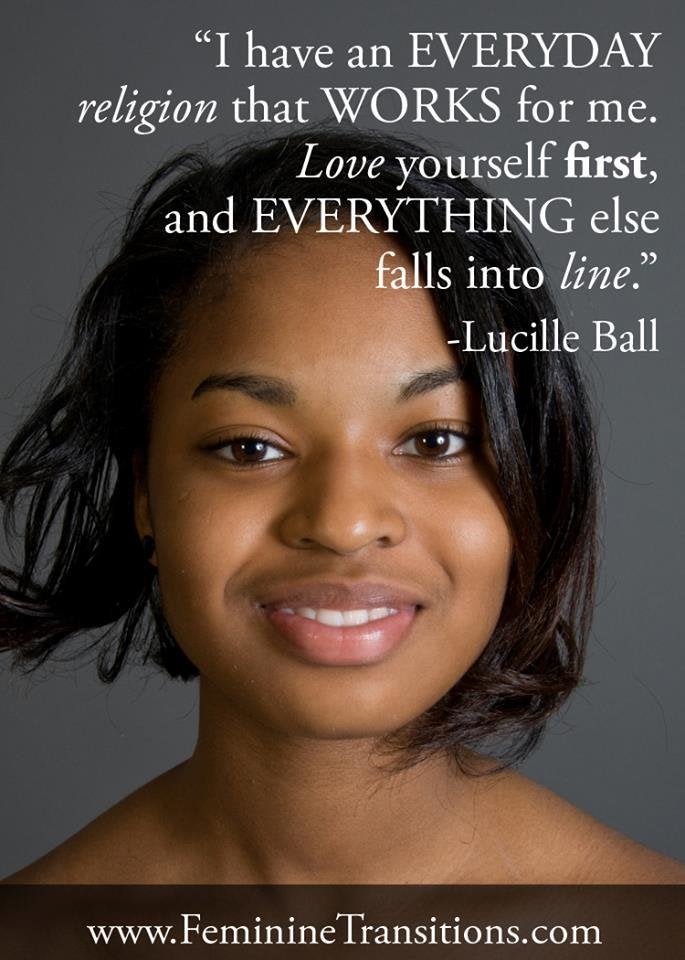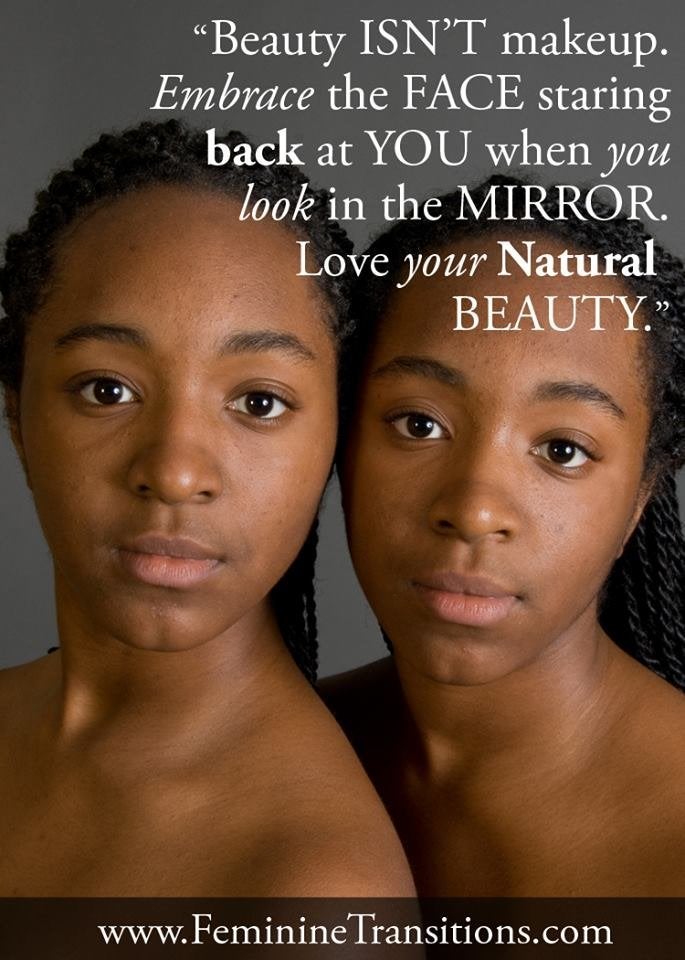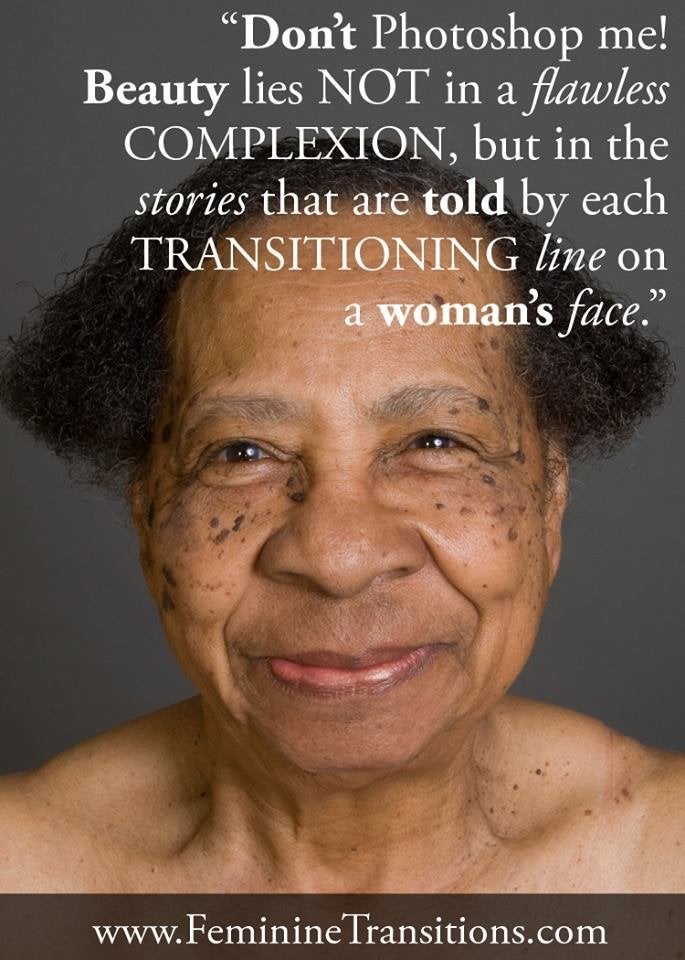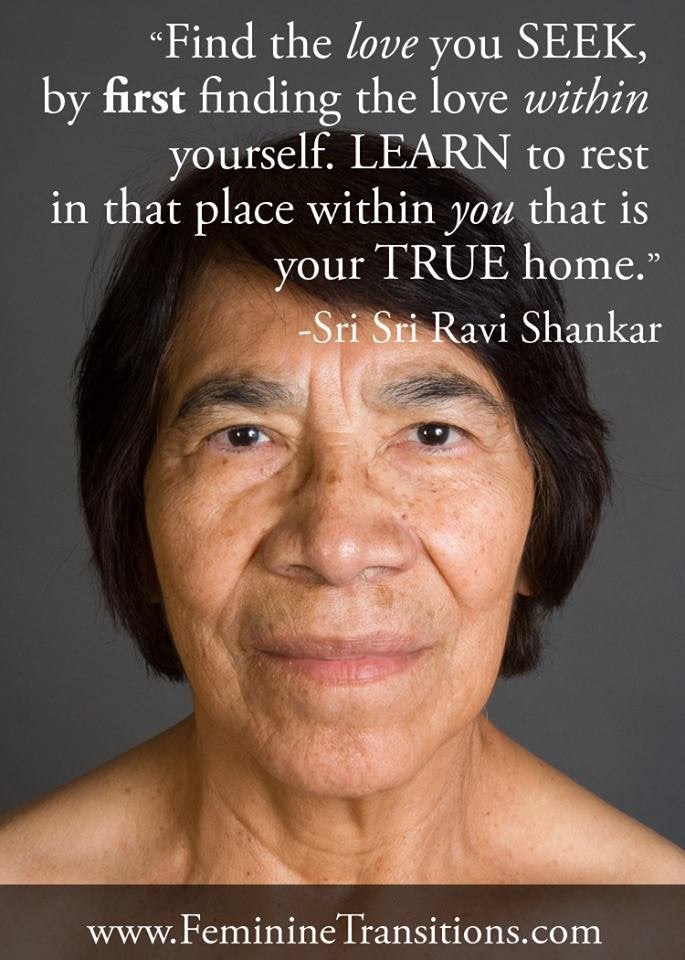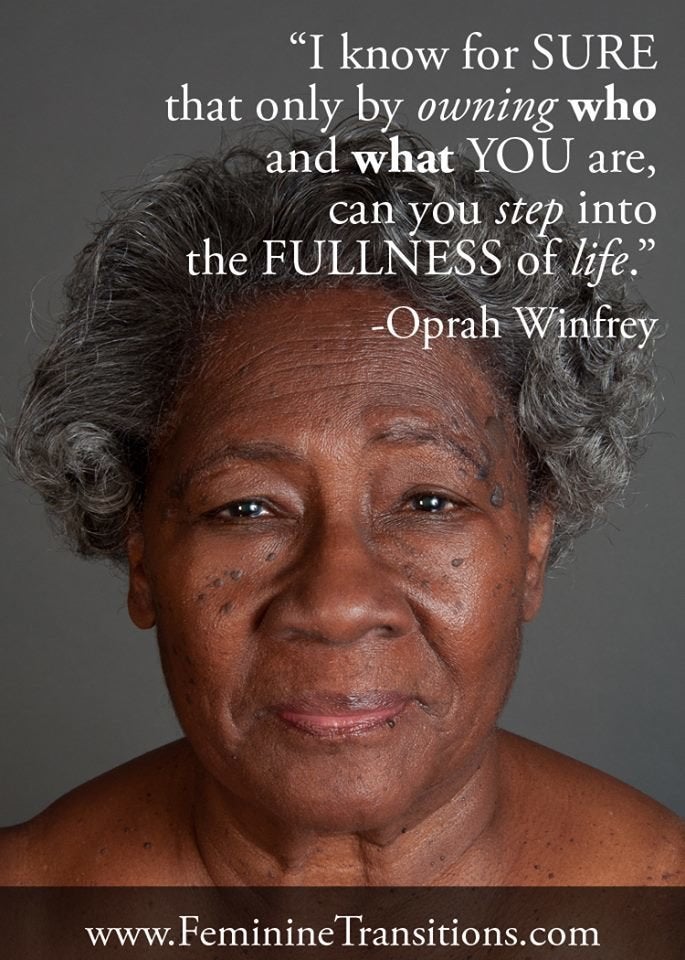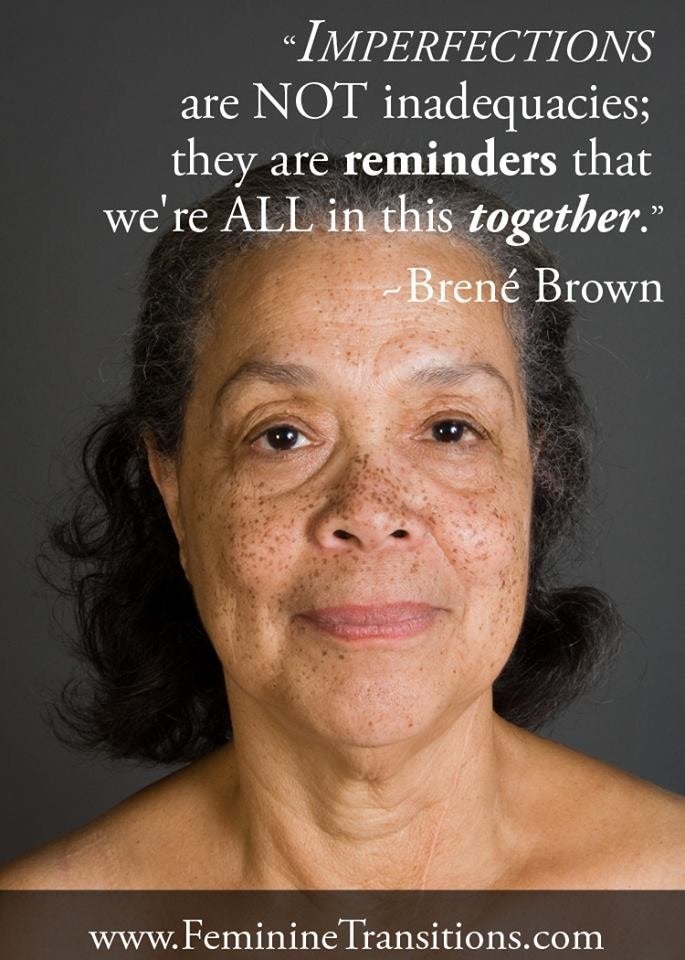 Head over to Cunningham's website to see more of her work.
Related
Before You Go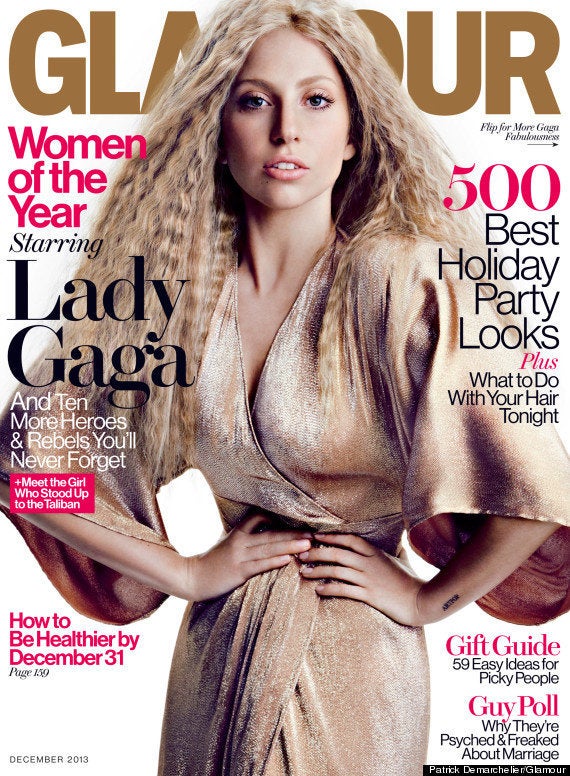 Celebrities Who Have Spoken Against Photoshop
Popular in the Community