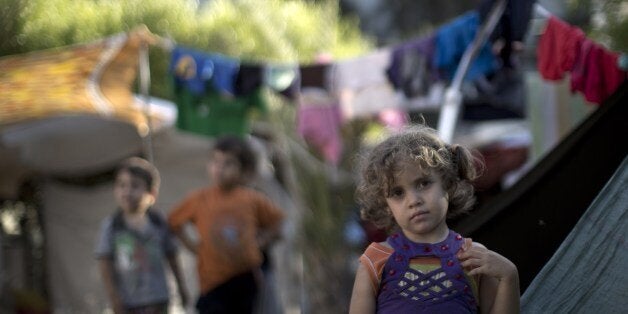 UNITED NATIONS, July 31 (Reuters) - Israel will be required under international law to take responsibility for helping Palestinian civilians if there are any further large-scale displacements from the fighting in Gaza, a top U.N. envoy told the United Nations Security Council on Thursday.
The United Nations is struggling to cope with a flood of some 220,000 Palestinian civilians into shelters. They have come under fire during three weeks of fighting between Israel and Islamist Hamas militants who dominate Gaza.
Pierre Krähenbühl, the Swiss-born chief of the U.N. Relief and Works Agency (UNRWA), said the impoverished enclave of 1.8 million Palestinians was facing a precipice, and added that he was alarmed to hear that Israel had warned more neighborhoods in Gaza to evacuate ahead of military action.
"Should further large-scale displacement indeed occur, the occupying power, according to international humanitarian law, will have to assume direct responsibility to assist these people," he told the 15-member Security Council by telephone from Gaza City.
"With as many as 2,500 displaced people residing in (each U.N.) school and an average of 80 people to a classroom, we have exceeded the tolerable limits we can accommodate," he said.
According to the Geneva Conventions on the conduct of war and occupations, an occupying power must "to the fullest extent of the means available to it" ensure public health, hygiene, food and medical supplies for the civilians under occupation.
Eight U.N. employees have been killed since Israel launched its offensive on July 8 after Hamas rocket fire from Gaza intensified. Dozens of people have been killed in attacks on U.N. schools sheltering civilians, while caches of rockets have been found in vacant U.N. schools in Gaza on three occasions.
"The reality of Gaza today is that no place is safe," U.N. aid chief Valerie Amos told the Security Council via a video link. "We have all watched in horror the desperation of children, of civilians as they have come under attack."
She said 80 percent of the more than 1,300 Palestinians killed were civilians, including 251 children, while three Israeli civilians and 56 Israeli soldiers had died. Amos, a former British minister, said nearly a quarter of the Palestinian population in Gaza were displaced.
"The relief effort is stretched," Amos said. "Until a longer-term ceasefire is agreed, we need more humanitarian pauses to enable us to reach those in need."
After meeting behind closed doors for more than four hours following the briefing, the Security Council reiterated its call for an "immediate and unconditional humanitarian ceasefire."
Diplomats, speaking on condition of anonymity, said the council debated a statement to condemn the deadly attacks on U.N. schools, the rockets hidden in vacant schools and the deaths of U.N. staff, but could not reach agreement.
Palestinian U.N. Ambassador Riyad Mansour accused Israel of carrying out a genocide, while Israeli U.N. Ambassador Ron Prosor accused Hamas - blacklisted as a terrorist group by many Western countries - of using civilians as human shields. (Additional reporting by Mirjam Donath; Editing by Cynthia Osterman and Paul Simao)
REAL LIFE. REAL NEWS. REAL VOICES.
Help us tell more of the stories that matter from voices that too often remain unheard.