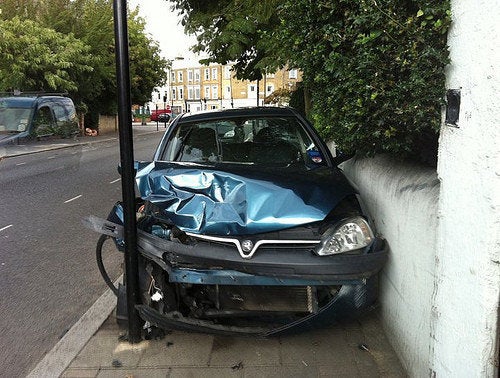 Although Chicago has moved up 10 points since last year, an annual safe driving report ranks the city's drivers in the bottom quarter of 200 American cities. The city was ranked 157th this year, ABC Chicago reports.
Surrounding cities didn't fare much better, as Naperville ranked 125th, bested by Aurora at 112th, and Joliet at 96th.
The study also found that motorists in Chicago average an accident about every 7.7 years, CBS Chicago reports. For the second year in a row, Fort Collins, Colo., was named the safest place to drive.
Allstate said in a statement that they don't want Chicagoans to be alarmed by these results, but rather, they hope they'll feel inspired to drive more safely.
"We don't want drivers in Chicago to be discouraged by their ranking," Judith Dodd, Allstate Territory Sales Leader in Illinois, said. "Instead, we want the report to challenge drivers in Chicago to make positive changes to their driving habits that will in turn make the city a safer place to live, work and raise families."
The study's findings are based on examinations of vehicle collision frequency, and did not include statistics on automobile damage sustained during disputes over winter parking space dibs.
WATCH a report on Allstate's latest driver safety findings:
Popular in the Community