It's been quite a while since we've encountered a mood ring, that glorious '90s trinket that claims to change color according to the wearer's mood -- though, in all honesty, they were always just gray, right?
But a new development from London's multidisciplinary design studio THE UNSEEN is taking the mood ring's base concept to dazzling, new high tech heights. Its newest piece of wearable technology is a neo-flapper style headpiece made from 4,000 Swarovski gemstones that changes color in response to brain activity. We're going to take a risk here and predict this technological fashion statement has far more accurate results than the mood ring.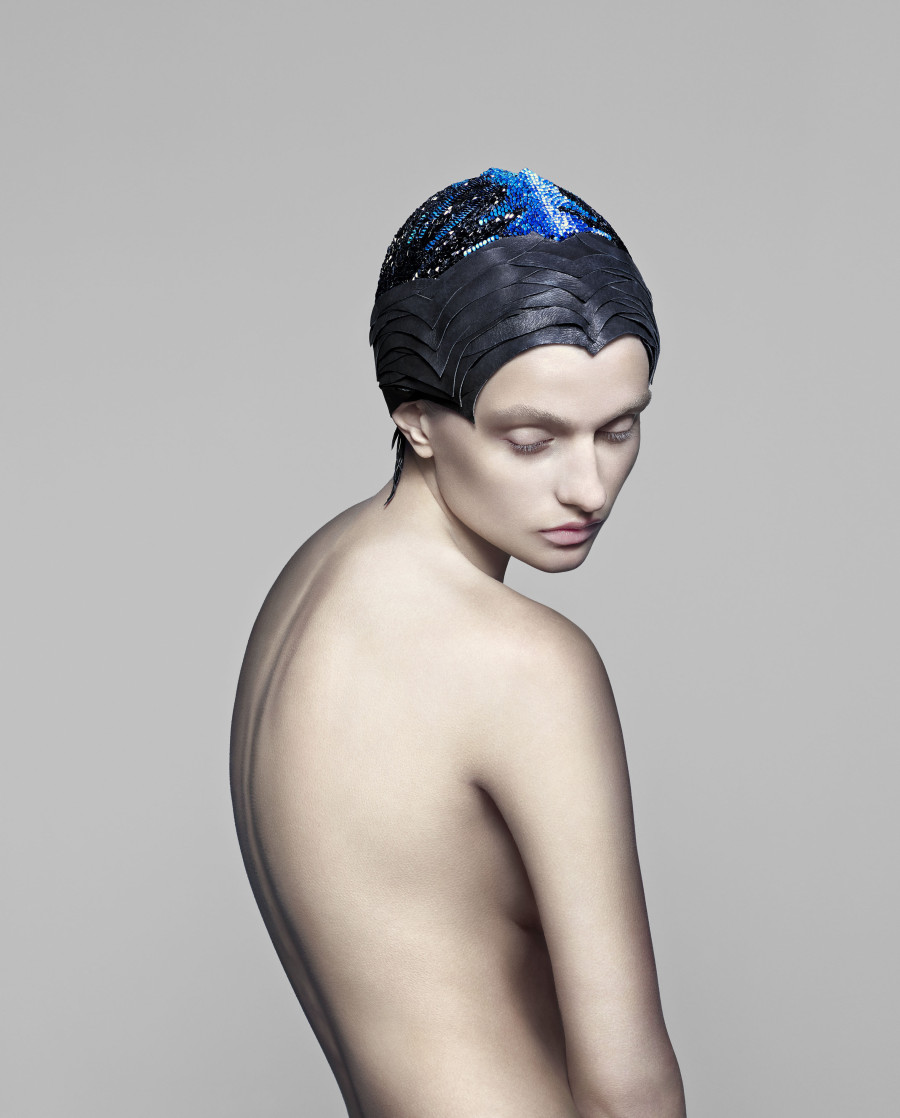 Photo credit Max Oppenheim
"We are always inspired to see the unseen, whether that be the air around us or the connections inside a human," Lauren Bowker, founder and principal designer at THE UNSEEN, explained in an email to The Huffington Post. "The technologists at Swarovski Gems are incredibly sensitive to nature and have formulated technology capable of synthetically growing and coloring a gemstone. While this in the past has been feared, for us we... saw the Swarovski Gemstone as a Smart material which we wanted to play with."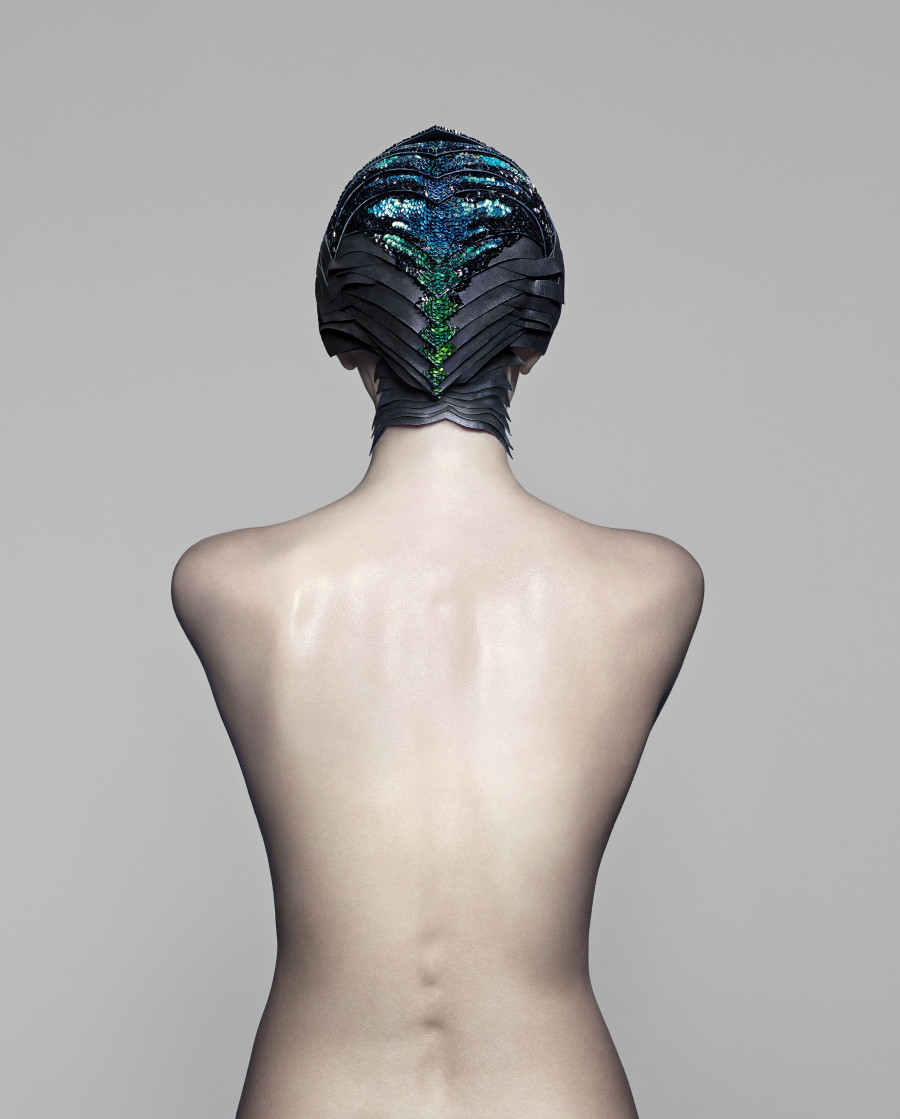 Photo credit Max Oppenheim
The resulting headpiece is where art-meets-science-meets-fashion-meets-magic, as a sparkling accessory resembling a butterfly wing glitters and shifts depending on its wearer's interior state. While Bowker is prohibited from sharing too many technical details regarding the headpiece, she shared the general thought process behind the innovation.
"The design of the piece came from myself and our in-house Anatomist and Cutter who worked to form the handcrafted piece around the head paying attention to the specific areas of the head that generate heat when the brain is in use," she said. "The Spinel stone then acts as a conductor between the human and the technology and enhances the color fluctuation across the brain. It is unique to each wearer, and constantly shifts pattern throughout the day as you reflect." Basically, your inner reflections sync up with what colors you're literally reflecting.
THE UNSEEN's brain-savvy cap, aside from making a very glamorous accessory, presents a vision of technology that works not against nature, but alongside it. This synchronicity between earth and machine, past and future, is at the core of Bowker's mission. "We believe that technology should be more than just wires and electronics, and that matter should firstly have purpose, then design, then technology. To give us something an existing material could not. Overall we aim to inspire others to look back to nature before looking forwards to technology."
See more images of the brain activity cap below and let us know your thoughts in the comments.
Calling all HuffPost superfans!
Sign up for membership to become a founding member and help shape HuffPost's next chapter