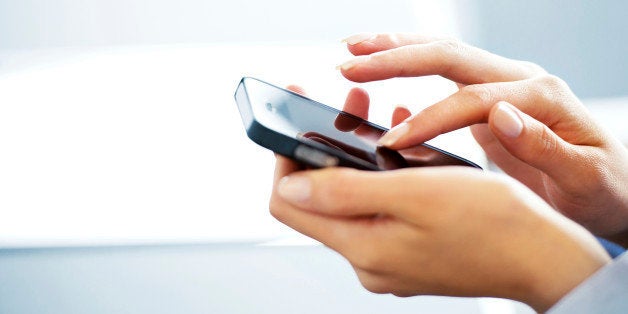 The speech and debate team student was on stage, beautifully delivering a memorized, passionate speech about the personal effects of his being both gay and Mexican. His words were touching and heart wrenching while he simultaneously implored us to recognize his status simply as that of a human being. He bared his soul and exposed a mature, raw vulnerability not typically seen in a high school student. He was seeking tolerance and understanding regarding his basic human rights. This young man conveyed a message about his personal journey. He explained how his inner turmoil ultimately led to self-acceptance. He touched on love but also fear, ignorance, self-hatred, and the many other related layers he has encountered as a minority.
As a good speaker does, this high school senior evoked emotions from his audience. Empathy, warmth, reverence, and compassion surged through me while I listened to him. His courage and strength in exposing his deepest emotional wounds were beyond impressive.
But another feeling I experienced during his speech was unexpected -- fiery anger.
The woman was sitting in the front row. I was behind her and one seat over to the left. My view of her and her cell phone was unobstructed. Her manicured fake, fire-engine red nails and slim fingers adorned with enormous diamonds are etched in my mind as she painstakingly scrolled through, searched for, and, ultimately, selected the perfect Emoji for each and every one of her innumerable texts. There had to have been, at a minimum, hundreds. For the almost two hours that the students took their turns appearing on stage, showcasing their impassioned, hard work for all of us in the audience, this woman never once stopped texting. Her focus on the phone never wavered. Sadly, she was stealing the show as she, totally unaware, became the main event.
Much like the proverbial car crash, I was so mortified I couldn't look away from the scene. She wasn't subtle nor was she attempting to be discreet in her affront to the speakers. She might as well have brought in a portable TV and set that up in front of her. It was all about her and her phone for a solid two hours.
The woman was equally dismissive of all the performances before her that evening, but I took particular offense to her indignity during the aforementioned boy's story. His was a deeply personal one and the disrespect she showed him was in such sharp contrast to the grace and vulnerability he displayed before all of us. The irony didn't seem to be lost on anyone sitting near us.
The woman's son was sitting next to her; he looked to be around the age of nine. During the entire evening of speech and debate performances, there was no interaction between mother and son. The phone received the honor of her love, time, and attention. Her seemingly innocuous focus on her phone, by default, stole time her child could have received. My heart broke for this little boy as not once did he receive a smile, a glance, or a touch from his mother that night. He is growing up, marinating in his mother's narcissism as it relates to her phone. Not only is she modeling disregard for others, he is also the collateral damage of her self-centeredness. He is observing her, just as I did, but he is impacted by her actions and what she's not giving.
Her rapt attention to the phone was accompanied by her occasional chuckles at the dialogue with which she was engaged. It was a much louder distraction than a crying baby or an unfortunate coughing attack because it was intentional and controllable. Her dismissiveness of the students' work was obvious to the students on stage. She was seated no more than ten feet away from the platform on which the students were taking turns delivering their speeches and debates.
I finally tried to alleviate my frustration with this realization: She was not deliberately attempting to inflict hurt with her boorish behavior. She may very well be a perfectly good employee, a loving daughter, a kind friend, a generous soul.
But when it came to her phone, she was clueless and self-centered. Perhaps Ignorant and narcissistic. I have no doubt that, with her phone, she behaves like this everywhere, that she maintains a lack of awareness of those around her.
We are all imperfect and I have been guilty of sneaking in a quick five-second text at a movie or concert, usually from deep inside my purse. But there are extremes. As technology advances and cell phones are not going anywhere, I hope the polite majority can lead the way by example and model civility. I am certain the founding cell phone mothers and fathers did not anticipate the collateral damage of their invention, to strangers and loved ones alike. Being courteous is not strenuous nor is it an inconvenience. Its absence can have an irreversible effect that we can't see but is powerfully felt by those around us.