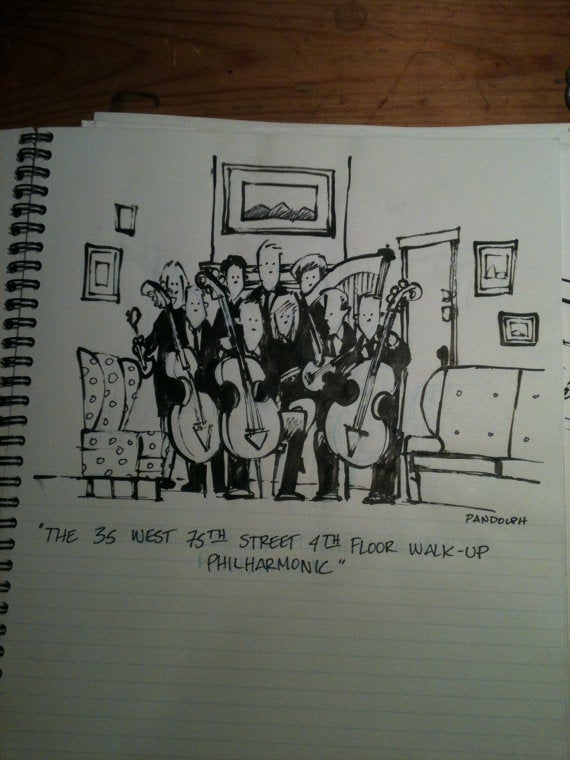 It's not easy being a professional artist, a fact made clear to us this week by New Yorker cartoonist Corey Pandolph's situation. As a freelance illustrator for one of the most respected American magazines, he still lives paycheck to paycheck. So when his car was towed outside of his NYC apartment, he couldn't rely on his unpredictable income, and instead had to turn to a website many DIY creatives are familiar with: Etsy.
The car debacle is bad news for Pandolph, but his venture into the world of Etsy is good news for New Yorker fans. He's is now offering his "unselected" cartoons to the public in an attempt to pay his bills, featuring 18 unpublished illustrations that have previously graced the desk of discerning magazine editors.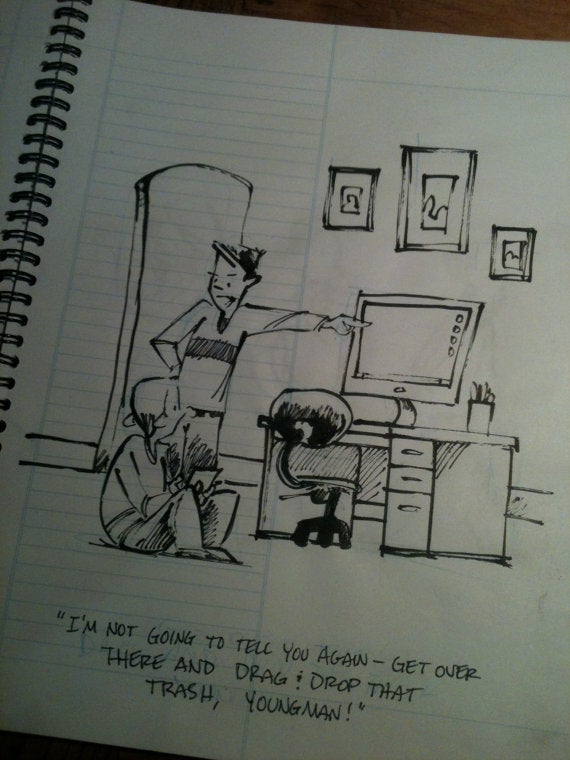 Corey Pandolph's Unselected New Yorker Cartoons
Here's the story from the artist's mouth (who, full disclosure, has previously blogged for The Huffington Post's Comedy section):
"Submitting to The New Yorker every week leaves me stacks and stacks of reject...uh, 'unselected' cartoons. The cartoon sales business isn't exactly booming these days, so I can either fruitlessly whine about it online (which, I admit, I have done), or find a constructive and creative way to supplement. In the end, people get a cool cartoon that broke the ethereal plane of The New Yorker editorial offices and I get to feed my dog. Win/win."
Are you a freelance artist? Tell us about the creative ways you supplement your dream job in the comments section.
Popular in the Community