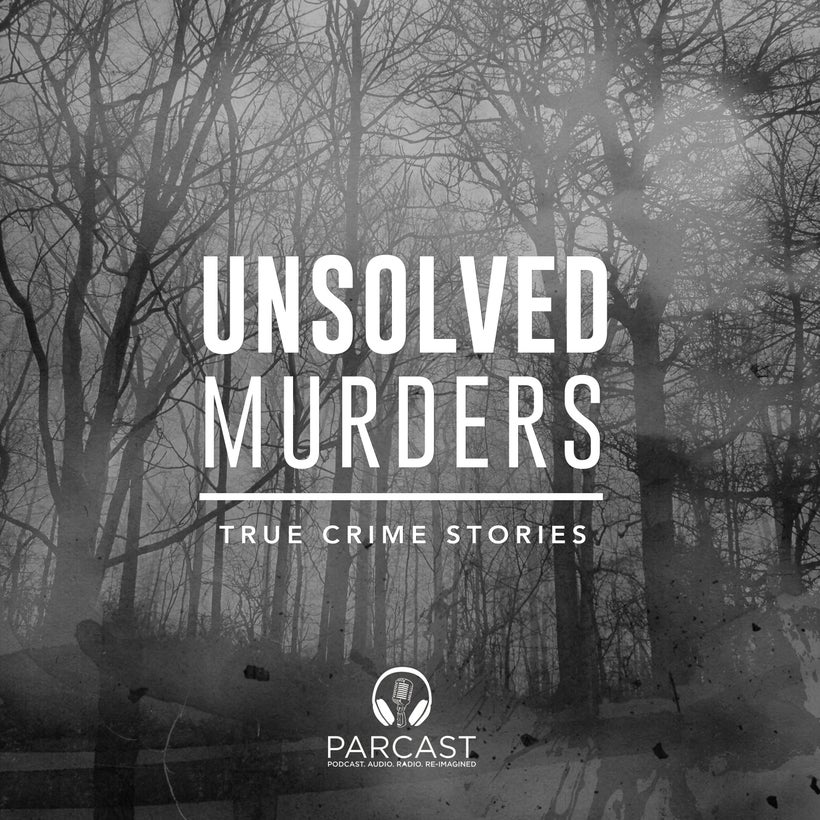 The father and son team of Ron and Max Cutler are the creators of the new podcast Unsolved Murders: True Crime Stories, which is launching as the flagship series of the Parcast Network. The first three episodes of their show revolve around the story of the Axeman of New Orleans.
The podcast is immersive and intimate, a theater of the mind.  In an interview, Max explained why this format is so engrossing 
What makes audio storytelling so singularly compelling?
Imagination. When done correctly, audio storytelling allows listeners to create their own interpretations of scenes in the story and characters. Podcasting has always been touted as one of the more intimate forms of media. It's you, your headphones and your host. But what some forget is that when podcasting strays from the normal host format and starts telling stories it becomes even more intimate. It allows individuals to continually form their own pictures of the story within their imagination and unlike movies or television shows, where the production is laid out all for you, listeners create their own production.
What are the advantages of podcast programming and what are Parcast's goals?
Podcast programming has many advantages over traditional radio or other mediums. First and foremost, podcasting is on demand. This means podcasts are convenient and easy to consume. Life is busy; podcast technology allows you to start and stop a podcast and then pick up right where you left off. From a listener's standpoint, there are also thousands of great podcast programs to choose from. A podcast producer might find this troubling because we are competing for ears, but it is actually great. The greater the podcasts, the faster the industry will grow and bring awareness to our space. Plus, this naturally creates loyal fans. When someone decides to subscribe to your podcast, they are taking an action to subscribe. Podcast fans are as loyal as you will find in any medium.
Another huge advantage is how intimate the podcast experience is. Most people listen to podcasts via headphones, so it's a conversation with you and the hosts. It makes whatever information you are trying to get across on the podcast personal. If done right, the listeners should feel as if they are friends with the host. This is a dramatic shift from radio where it is very much a one-way conversation.
Parcast's goals are to help bring the podcast space to a new level. We pride ourselves on being more creative and different than any other existing podcast companies. We spend an enormous amount of time on research and development to create shows we believe fulfill the needs and wants of the podcast community. Our hope is to attract and grow new listeners to the podcast community. The podcast space has grown up in recent years and it is finally a viable business. I believe it is a superior experience to radio and is the future of audio. However, it is very easy to envision a scenario in the coming years where big corporations ruin podcasting. I believe Parcast can help bring these aspects to the podcast space and most importantly not take away podcast's personality.
What are your best resources for researching your stories?
Our team spends a tremendous amount of time on research. We occasionally interview experts, read books, research online, magazines and more. As a team, we are constantly trying to learn as much as we can. It is important to us that each episode present real facts and findings. Our producers and writers spend a considerable amount of time piecing each show together to make sure we deliver an entertaining and compelling episode.
What techniques have you adapted from old-time radio?  
Old time radio is a great harbinger and blazed the road for what Unsolved Murders: True Crime Stories is trying to achieve. It helps that our whole staff loves old-time radio and it truly inspires us. We have adopted the traditional sound effects, voice actors and of course the occasionally over-dramatized scene. In general, our approach is more of a modernized old time radio feel. Most old time radio shows had 2-5 voice actors. Our shows usually feature more, sometimes up to 12. Old-time radio had a great pace in telling their story. We try and duplicate the fast pace to build up suspense and drama in our shows. We believe with modern technology; we are able to improve upon what old time radio started.
Has working on these stories changed your mind at all about what causes people to commit crimes?  About the effectiveness of law enforcement?
I love this question. I wouldn't say these cold cases have changed my mind about what causes people to commit crimes but it definitely has provided, in my opinion, a common pattern that leads back to childhood and/or mental illness as being a common trait. An abusive childhood, whether it be family problems, poverty or bullied leaves a lasting impression and is often a trait we notice in people that commit crimes while we do our research. The other trait that is regularly prevalent is mental illness.
With most crimes the law enforcement is extremely effective and they do a great job. However, with homicide cases they seem to be less effective. I remember reading that in 2015, the "clearance rate" for homicide in the United States was 64.1% and the conviction rate is worse.
Have you been contacted by anyone with inside information about your unsolved cases following the podcast?
No. However, every day we are contacted by numerous listeners expressing their theories about who may have committed the crimes.
What unsolved crimes are going to be featured in upcoming shows?
Our next three episodes will be focused on the Phantom Killer, a serial killer who terrorized Texarkana in the 1940's and still to this day is one of Texas's biggest Unsolved Murders. After that case, we will continue to feature real cold cases from the early 20th century up until 1970 for at least 5 more episodes before making a shift to some modern day cold cases.
What other series or specials can we look forward to from Parcast?
Currently, the Parcast Network has 19 podcasts that are in different stages of development. Our hope for the coming year is to launch 5 to 7 more podcasts, plus holiday specials. These podcasts will range in genre from history, reality, paranormal and of course true crime. I will say that our next show is coming out in August and is called "How they REALLY Died". 
REAL LIFE. REAL NEWS. REAL VOICES.
Help us tell more of the stories that matter from voices that too often remain unheard.
This post was published on the now-closed HuffPost Contributor platform. Contributors control their own work and posted freely to our site. If you need to flag this entry as abusive,
send us an email
.